2010s
Rashayla Marie Brown (BFA 2015), Yvette Mayorga (MFA 2016), Leonard Suryajaya (MFA 2015), and Raelis Vasquez (BFA 2018) were announced as creative ambassadors for Art Design Chicago.
Jasmine Chong (BFA 2012) celebrated her third successful show and the debut of her fall/winter 2018 line at New York Fashion Week this past fall.
Stephanie Cristello (BFA 2013) was featured in Michigan Avenue magazine discussing her new role as artistic director for EXPO CHICAGO and her time at SAIC.
The Propeller Fund's 2018 grant awardees included Sky Cubacub (BFA 2015), Lindsey French (MFA 2013), Ivan Lozano (MFA 2011), Compton Q (BFA 2015), Gonzalo Reyes Rodriguez (BFA 2009), Greg Ruffing (MA 2017), Willy Smart (MA 2016), Samantha Spencer (BFA 2002), Ruby T (MFA 2016), Jake Vogds (BFA 2014), Sadie Woods (MFA 2016), and Latham Zearfoss (BFA 2008).
The University of Illinois at Chicago's Gallery 400 exhibition, Chicago Disability Activism, Arts, and Design: 1970s to Today, included work by Sky Cubacub (BFA 2015), Riva Lehrer (SAIC 1993– 95), Jude Conlon Martin (BFA 1993, MFA 1998), Bill Shannon (BFA 1996), Andy Slater (BFA 2015), and Sandi Yi (SAIC 1996). 
Grace DuVal (MDes 2015) was awarded the Dame Suzie Moncrieff Award at the 2018 World of Wearable Art awards ceremony in Wellington, New Zealand.
Kate Hampel
(MFA 2011),
Haerim Lee
(Post-Bac 2015, MFA 2018),
Frances Lightbound
(MFA 2016),
Kellie Romany
(MFA 2011),
Nancy Lu Rosenheim
(MFA 2006),
Brittney Leeanne Williams
(SAIC 2008–09), and
Udita Upadhyaya
(MFA 2016) had work in the group show
The Art of Being Dangerous
at the Hyde Park Art Center in October, curated by
Erin Toale
(Dual MA 2013).
Sophie Lucido Johnson (MFA 2017) did a reading at Women & Children First bookstore from her new book Many Love: A Memory of Polyamory and Finding Love(s).
Minjung Michelle Kim (MDes 2016) launched Mizel Kids, a program offering fashion accessory design classes for kids in her home studio in Chicago.
Chicago magazine recently featured Yvette Mayorga (MFA 2016) who discussed her work and exhibition at Roman Susan in Chicago.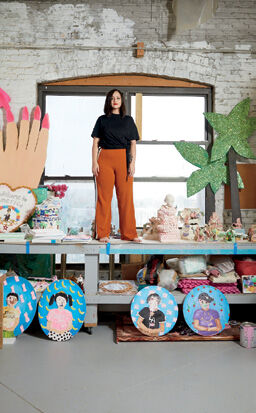 Chicago magazine recently featured Yvette Mayorga (MFA 2016) who discussed her work and exhibition at Roman Susan in Chicago.
The Birmingham Times included Erin Mitchell (BFA 2011) in its "Birmingham Artists to Watch" series. Mitchell recently participated in the Birmingham Art work Festival, and two pieces from her Kinship collection debuted on the Fox television network's fifth-season premiere of Empire.
Guadalupe Rosales' (MFA 2016) solo exhibition Echoes of a Collective Memory, which celebrated '90s Latin culture, took place this winter at the Vincent Price Art Museum in Los Angeles.
Cassie Tompkins (BFA 2010) is the featured artist for Mana Contemporary Chicago's Five Works project series.
Daily Sabah Arts released an article featuring Sarp Yavuz's (MFA 2015) solo exhibition, Curse of the Forever Sultan, at the Hüsrev Kethüda Hamam in Istanbul.
Xiaorui Zhu-Nowell (BFA 2014) was promoted to assistant curator of the Solomon R. Guggenheim Museum.
2000s
Newcity's 2018 "Film 50" issue celebrated individuals who have helped shape Chicago's film scene. Among those featured were Melika Bass (MFA 2007), Emily Esperanza (BFA 2014), Lori Felker (MFA 2007), Laura Ann Harrison (SAIC 2014–17), Molly Hewitt (SAIC 2010–14), Jennifer Reeder (MFA 1996), Deborah Stratman (BFA 1990), and Shengze Zhu (MFA 2017).
Eric Garcia's (MFA 2009) book, Drawing on Anger, was unveiled during an event at the National Museum of Mexican Art in Chicago.
Joshua Grotto (BFA 2000) was among a group of artists selected to provide artwork for the Annex | Murals initiative at Hotel Chicago West Loop in association with its one-year anniversary as a dual-purpose arts venue.
Irena Jurek (BFA 2004) curated the exhibition Alive with Pleasure! at Asya Geisberg Gallery in New York City.
James Kao's (BFA 2004, MFA 2006) solo exhibition, James Kao: Starlight, was held at boundary gallery in Chicago this past September.
Annie Novotny (BFA 2004, MA 2019) was a participating artist in the Beverly Art Walk in Chicago.
Angel Otero (BFA 2007, MFA 2009) and Nyugen Smith (MFA 2016) had their work featured in Relational Undercurrents: Contemporary Art of the Caribbean Archipelago at Columbia University's Wallach Art Gallery in New York City.
PBS Newshour reported that Trevor Paglen's (MFA 2002) Orbital Reflector sculpture would be launched into space from Vandenberg Air Force Base, California in mid-November.
Karen Tam (MFA 2002) had work featured in the group exhibition OMG, it's a Party! At Vtape in Toronto.
Scheherazade Tillet (MA 2005), cofounder of Chicago-based national nonprofit A Long Walk Home, moderated a town hall at SAIC with #MeToo movement founder Tarana Burke to discuss the safety and freedom of Black women in Chicago.
Natalie Wood's (BFA 2004) solo exhibition Natural Phenomenon opened last July at the Andrew Freedman Home in New York City where she was an artist in residence.
1990s
John Bankston's (MFA 1990) solo exhibition The Sky Above Us at Walter Maciel Gallery in Los Angeles was reviewed by Art and Cake magazine.
Amy Butts (MFA 1998) was announced as a new teaching artist at the Marco Island Center for the Arts, which is celebrating its 50th year in Marco Island, Florida.
Camille Collins (MFA 1999) was interviewed by Color Lines about her recently released debut novel, The Exene Chronicles.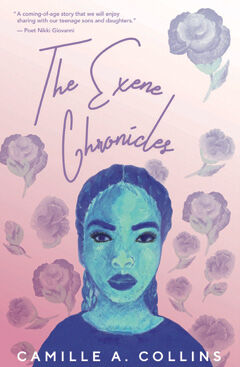 Lora Fosberg (MFA 1991) had work in the exhibition What Is Not Is Isn't Is at Linda Warren Projects in Chicago.
Jacob Hashimoto's (BFA 1996) installation The Eclipse was featured on Governor's Island in New York City.
Jessica Jackson Hutchins (Post-Bac 1997, MFA 1999) participated in the group show Mother Sky at Boesky West in Aspen, Colorado.
Michelle LaFoe (Post-Bac 1992) and partner Isaac Campbell's groundbreaking building design for Scott Hall at Carnegie Mellon University was featured in the book Form and Dichroic Light.
Sharon Louden (BFA 1988) was named the artistic director of visual arts at the Chautauqua Institution in New York.
Curator Monique Meloche (SAIC 1991–94) and artists Sanford Biggers (MFA 1999) and Rashid Johnson (SAIC 2003–04, HON 2018) were featured in artnet News about Meloche's role in nurturing many well-known artists.
Damon Reed (BFA 1999) was featured in an article by the Chicago Tribune for his new mural at the Gibbs-Morrison Cultural Center in Evanston, Illinois.
Jason Salavon (MFA 1997) and Jan Tichy (MFA 2009) are among four artists involved in a Riverwalk-facing video wall along the Merchandise Mart facade as part of Art on theMART's inaugural project, which was curated by Cynthia Noble (MA 1996).
The New York Times highlighted the podcast, Adventures in New America, created and written by Stephen Winter (BFA 1991) and collaborator Tristan Cowen.
1980s
Catherine Edelman (MFA 1987) was interviewed by Chicago Gallery News.
Ellen Holtzblatt (BFA 1983) had an exhibition, Prairie and Tundra: A Stranger in the Land, at the Jewish Federation of St. Joseph Valley in South Bend, Indiana.
Michiko Itatani's (SAIC 1983–91) solo exhibition Shadows of the Mind was held at Gallery Y in Chicago.
Dread Scott (BFA 1989) contributed to a New York Times op-ed about the aftermath of confederate statues titled "Monuments for a New Era."
1970s
Nancy Bowen (BFA 1978) had her solo exhibition, For Each Ecstatic Instant, at the Kentler Drawing Space in New York City in September.
Ellen Sandor
(MFA 1975, HON 2014) co-edited
New Media Futures: The Rise of Women in the Digital Arts
, and participated in Herstory: Digital Innovations Symposium in celebration of the book.
1960s
Elizabeth Murray (BFA 1962, HON 1992) was the subject of American Masters, a one-hour documentary series on PBS.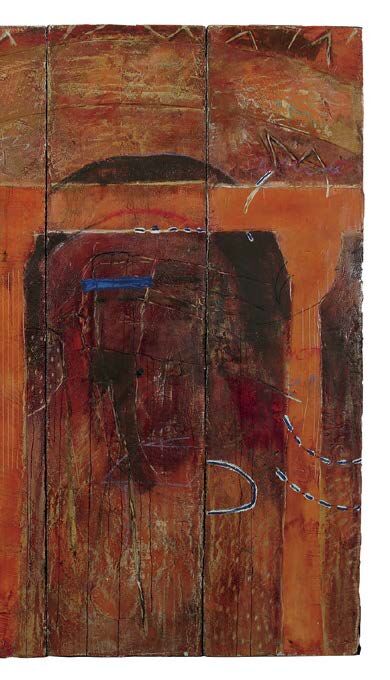 1950s
Late alum, George Kokines (BFA 1959), was honored with his first retrospective, George Kokines: Layers Revealed, at the National Hellenic Museum in Chicago this past September. The exhibition was curated by Jacqueline Wayne Guite (MA 2010) and installed by Bryce Walborn (BFA 2015).
The second episode of WTTW Chicago's four-part series Art and Design in Chicago, "The Black Metropolis of Art" featured the work of several SAIC alums including Jae Jarrell (SAIC 1959–61), Wadsworth Jarrell (DIP 1958), Kerry James Marshall (HON 2017), Archibald Motley Jr. (SAIC 1918, HON 1980), Kiela Smith-Upton (BFA 1993), and Gerald Williams (BFA 1951), among others. The final episode of the series "Off the Grid" was hosted by Miguel Aguilar (MA 2011) and included Audrey Niffenegger (BFA 1985) among others.
1920s
Late alum, Todros Geller (SAIC 1918–23), had his first solo exhibition, Strange Worlds, at the Spertus Institute in Chicago.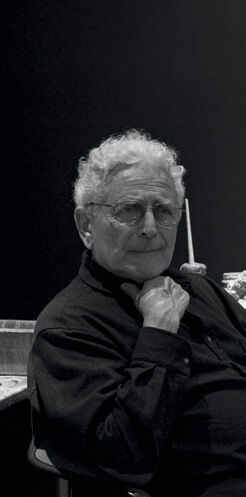 In Memoriam
Irving Petlin (BFA 1956) was an internationally renowned master pastel artist, painter, and activist. His work is included in the permanent collections of the Metropolitan Museum of Art, the Whitney Museum of American Art, the Museum of Modern Art, the Centre Pompidou, the Hirshhorn Museum, the Los Angeles County Museum of Art, the Art Institute of Chicago, the Philadelphia Museum of Art, and the Museum of Fine Arts Boston. Petlin exhibited in the Paris Biennale (1961), the Whitney Biennial (1973), and the Venice Biennale (1982). 
Rita Price (BFA 1982) was an accomplished printmaker who taught at the North Shore Art League for 20 years. She also led SAIC's alumni association for several years.
Elizabeth "Betsy" Rupprecht (BFA 1954, MFA 1965) was professor emerita at SAIC where she taught from 1960–2014 in the Department of Painting and Drawing. Her paintings have been shown at the Illinois State Museum, the Grand Rapids Public Museum, the Lubeznik Center for the Arts, and Roots and Culture among other venues.
Fred A. Akard (SAIC 1952)
Kate Lindholm (MFA 2009)
Beatrice "Buddy" C. Mayer (HON 2012)
Rosemary T. Michalec (BFA 1981)
Dorothy T. Replinger (BA 1945)
E. W. Ross (MFA 1980)
Richard E. Savin (BFA 1952, BA 1960)
Mason M. Seglin (BFA 1953)
Robert Lee Skaggs (DIP 1953)
Margaret S. Watkins (SAIC 1945)
Raymond C. Weir (SAIC 1964–75)