Capturing SAIC's Photography Department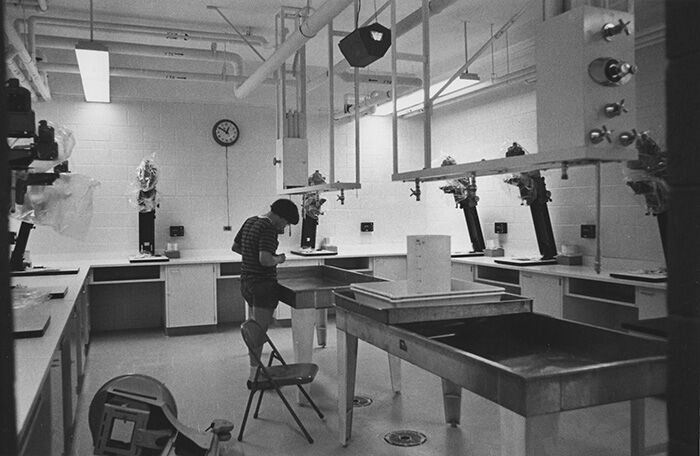 by Ana Sekler (MA 2016)
From technical to conceptual, the focus of SAIC's Department of Photography has evolved with the changing technologies. Decade after decade, the Photography department grows and develops, promoting a wide range of production. Students are encouraged to pursue their own aesthetics and interests, and they often bridge the gap between departments, working within SAIC's interdisciplinary nature and incorporating photography into exploration of other disciplines like performance, printmedia, film, video, new media, and animation, and fiber and material studies.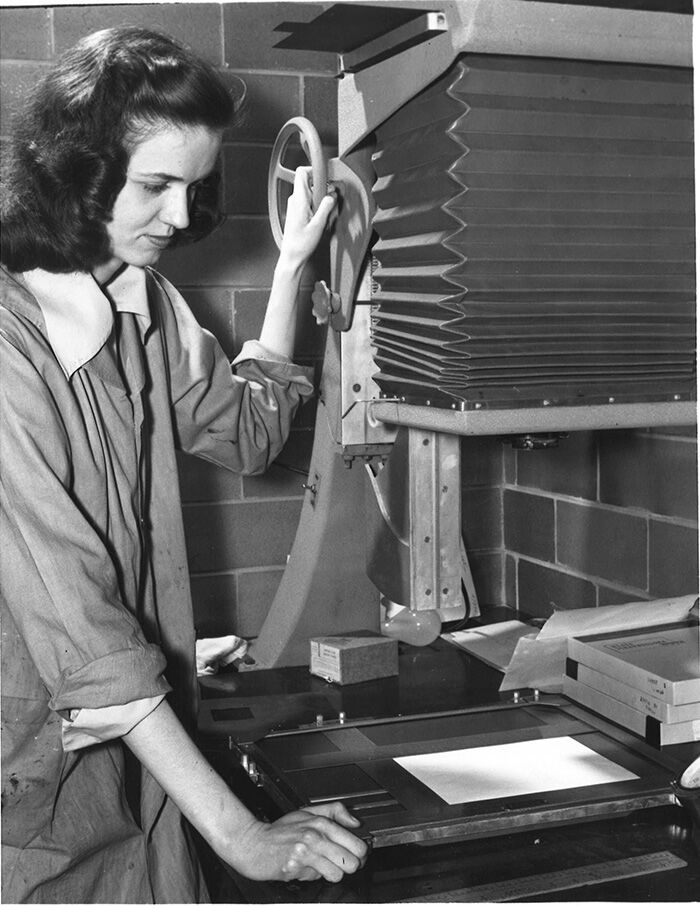 1930s
SAIC's first photography course is offered during Evening and Saturday Classes. Taught by Charles Harris Miller, the class focused on portraiture, still life, advertising, and outdoor photography. Kenneth Heilbron taught the first class in SAIC's Day School, instructing students on photographic processes and laboratory methods; it was particularly recommended for students in advertising and industrial design. 
1940s
Georgia O'Keeffe donates the Alfred Stieglitz Collection to the Art Institute of Chicago, marking the beginning of the museum's photography collection. SAIC's Sculpture and Photography programs moved to locations that allowed more sharing of their equipment with other departments. 
1950s
Renowned documentary photographer and SAIC alum, Harold Allen (HON 1979) begins teaching at SAIC in 1948. He is often referred to as the first teacher of photography as a fine art at SAIC.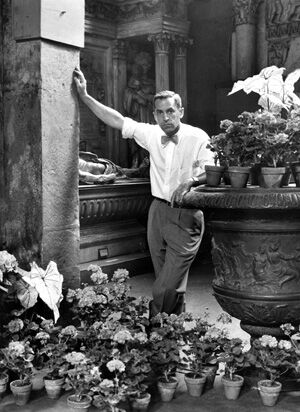 1960s
Hugh Edwards, Curator of Prints and Drawings at the Art Institute of Chicago, teaches the first history of photography course at SAIC and works to gain acceptance of photography as a fine art.
Photography as a department is created in the mid- to late-60s when Ken Josephson, a recent graduate from the Institute of Design at Illinois Institute of Technology, begins teaching at SAIC. Josephson, who recognized the significance of conceptual photography, brought it to the forefront at SAIC.
Frank Barsotti (MFA 1969) was teaching while finishing his graduate degree at SAIC and was a very active member of the Photography department alongside Josephson and Allen. All three were students of László Moholy-Nagy and the Bauhaus aesthetic. New studios were created and equipped for photography.
Barbara Crane, also a graduate of the Institute of Design joined the faculty in 1966, becoming the 12th female faculty member at SAIC. Joyce Neimanas (MFA 1969) was part of the first graduating class in Photography.
1970s
Influential teachers Fred Endsley and Joyce Neimanas teach alongside luminaires like Allen, Josephson, Barsotti, and Crane. They worked to define and innovate within the medium, as photography gained recognition as a fine art, the department grew, serving 350 students.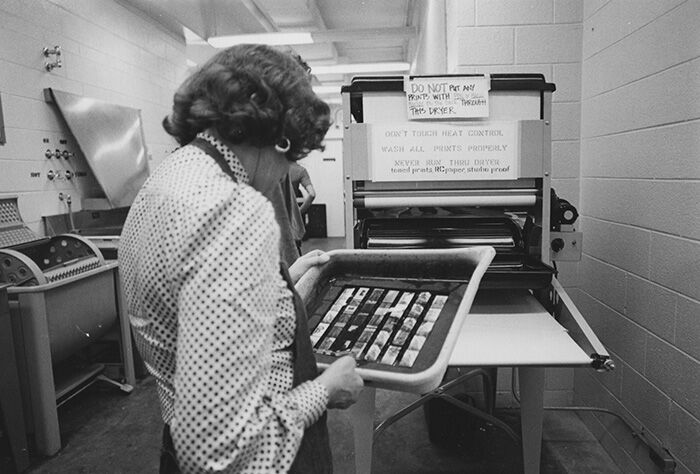 1980s
Frank Barsotti, along with Fred Endsley, was one of the first to experiment with digital technology. He championed alternative and non-silver processes, and what was then considered radical digital processes.
The Art Institute of Chicago organizes the retrospective exhibition and catalogue Harold Allen: Photographer and Teacher. To accompany the exhibition, works by 25 of Allen's students were installed in adjoining spaces.
Barbara DeGenevieve comes to SAIC as a visiting artist.
1990s
Many of the department's early faculty members retire and new faculty, including  Barbara DeGenevieve, Robert Clarke-Davis, and Claire Pentecost, are hired.
SAIC honors Harold Allen with the dedication of the fifth floor of the Wolberg Residence Hall in his name. The "Harold Allen House," as it is known, will forever remind students of a gifted teacher with a remarkable empathy for his students, who taught that technique and aesthetics are inseparable.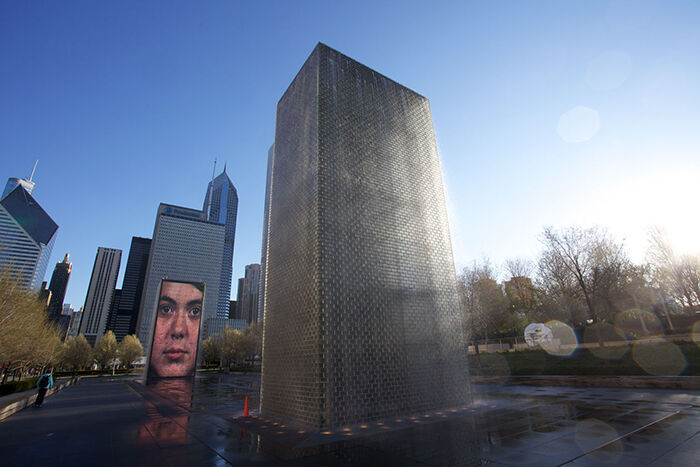 2000s
The Fred Endsley Memorial Fellowship is created in 2001 in memory of the former SAIC Photography faculty membey. Collaborating with SAIC students, alumni, and faculty, Associate Professor of Photography Alan Labb helps develop the technology and production techniques to capture the iconic images for Jaume Plensa's Crown Fountain, one of the most prominent sculptures in Chicago.
2010s
The Daniel Berger Barbara DeGenevieve Graduate Merit Scholarship Fund is established to provide scholarship money to a graduate student in the Department of Photography. 
Assistant Professor of Photography LaToya Ruby Frazier wins the prestigious MacArthur "Genius Grant."