Students feeling isolated find community through art
Written and illustrated by Sophie Lucido Johnson (MFA 2017)
Image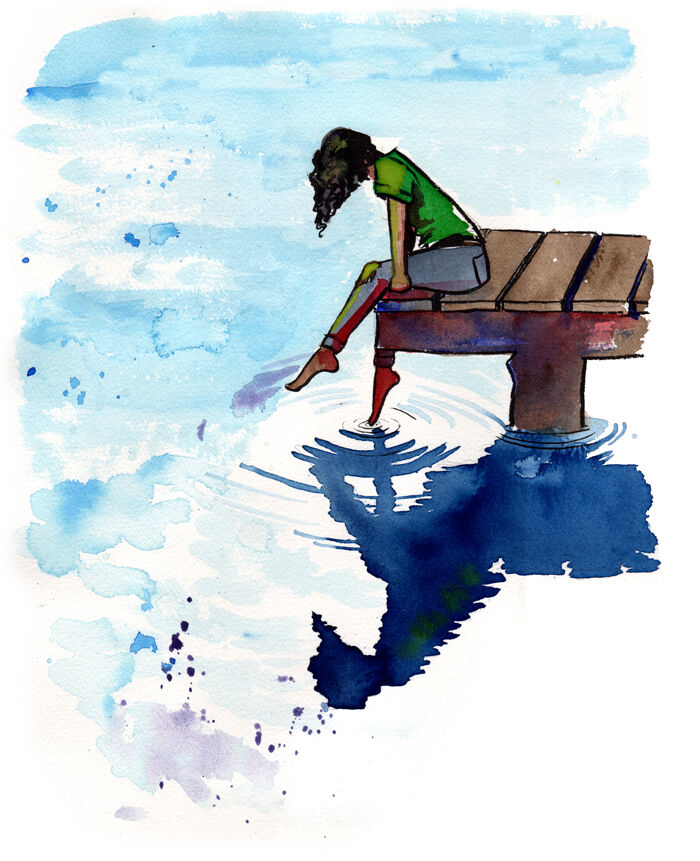 The word "wellness" conjures images of lithe women at yoga retreats and smoothies with whole figs in them; hot rock massages and cucumber water hover nearby. But in truth, all the spa days in the world aren't likely to solve the country's epidemic of excessive loneliness, which diminishes wellness. Medical studies conducted by the Association of Psychological Science over the past few decades show unequivocally that loneliness, or the gap between the social connections we'd like and the ones we have, is detrimental to not just mental health, but to physical health as well. Loneliness shortens the average lifespan by eight years; the long-term effects of loneliness are equivalent to smoking 15 cigarettes a day.
The collective understanding around this crisis is growing, and with new awareness come new tools and techniques to counter loneliness with a sense of belonging. The UnLonely Project—the signature initiative of the Foundation for Art & Healing—for example, seeks to find remedies for this pervasive loneliness. Jeremy Nobel, a Harvard Medical School faculty member who founded the project, lists its objectives as raising awareness about loneliness, reducing stigma around it, and offering tools and resources for the reduction of loneliness.
The rise of technology has made the issue of loneliness especially potent.
Image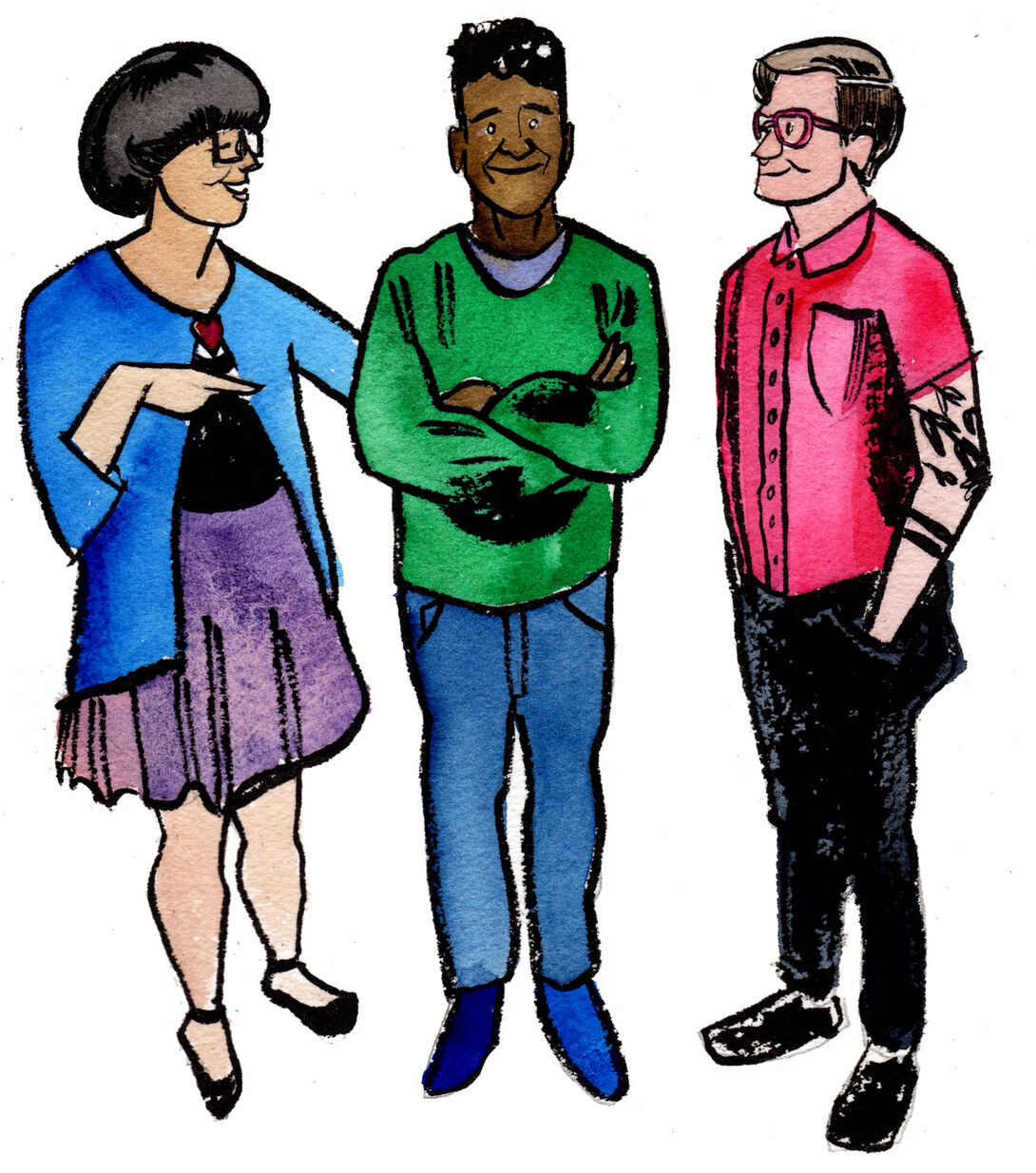 "A lot of what drives loneliness is the feeling that you're not worthy of the social connections that you have or want to have. People are embarrassed. They don't want to talk about it," says Nobel.
The rise of technology has made the issue of loneliness especially potent. Social scientists agree that growing amounts of time spent looking at screens has led to deeper isolation. Millennials and Gen-Zers are particularly vulnerable.
"Loneliness is an issue on all college campuses, including ours," says Joseph Behen, executive director of the Wellness Center at SAIC. "We aren't connecting in time and space the way we have in the past. The more time people spend on social media and smartphones, the lonelier they tend to feel."
But Behen is hopeful. SAIC has implemented several initiatives to combat the effects of loneliness on campus, including mental health first aid training for students, which has trained more than 1,000 people; regular student-curated art shows on campus dealing with mental health issues; and a recent collaboration with the Office of the President and Campus Life to support a Belonging and Compassion Grants initiative, which funded 10 projects enhancing compassion and belonging among members of the SAIC community.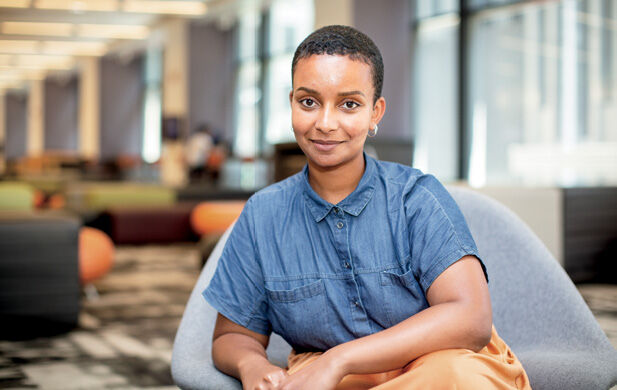 SAIC graduate student Johanna Tesfaye and faculty member Leah Gipson (MA 2010), both in the Art Therapy department, received one of these $3,000 grants to create a makespace for the School's Black, Brown, Indigenous, and people of color (BIPOC) community.
"I noticed there isn't space for students of color to come together and share their experiences at SAIC," Tesfaye says. Initially, students gathered to talk explicitly about these dynamics at the School, but something about those first meetings felt a little exhausting.
"You go through school, and all day you're doing that kind of work, and then you come to another space where you are continuing to discuss the things that frustrate you. That has a way of really wearing at you," Tesfaye says.
After the initial meetings, the BIPOC Makespace prioritized the simple act of sharing space and building belonging among its participants. "The group exists so you know people have your back, and you know this is a shared experience, and because we are choosing to be in this space, we make it a space that works for us," Tesfaye says.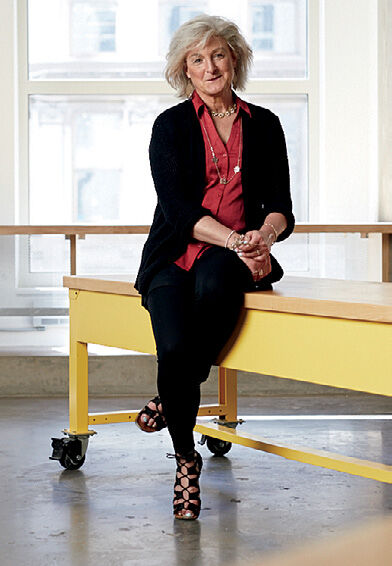 Faculty member Allie n Steve Mullen and then student Emilio Williams (MFA 2018) received another one of the grants. They proposed a project to exchange ideas and concerns with a Chicago group that supports LGBTQ artists struggling with housing and food instability. The group is called The Youth Empowerment Performance Project (YEPP).
"What I see the Belonging and Compassion Grant doing is connecting the institutional power of SAIC with the kind of work being done by individuals close to the ground," Mullen says. Mullen hopes that the funding can help support groups who have already identified their own needs. They are bringing SAIC students together around a shared compassion for others.
"What that means is giving power of voice to the community the work is serving. How can we identify needs unless we are asking those in need?" Mullen asks. "This grant is allowing room for that kind of conversation. And that's a creative act."
Image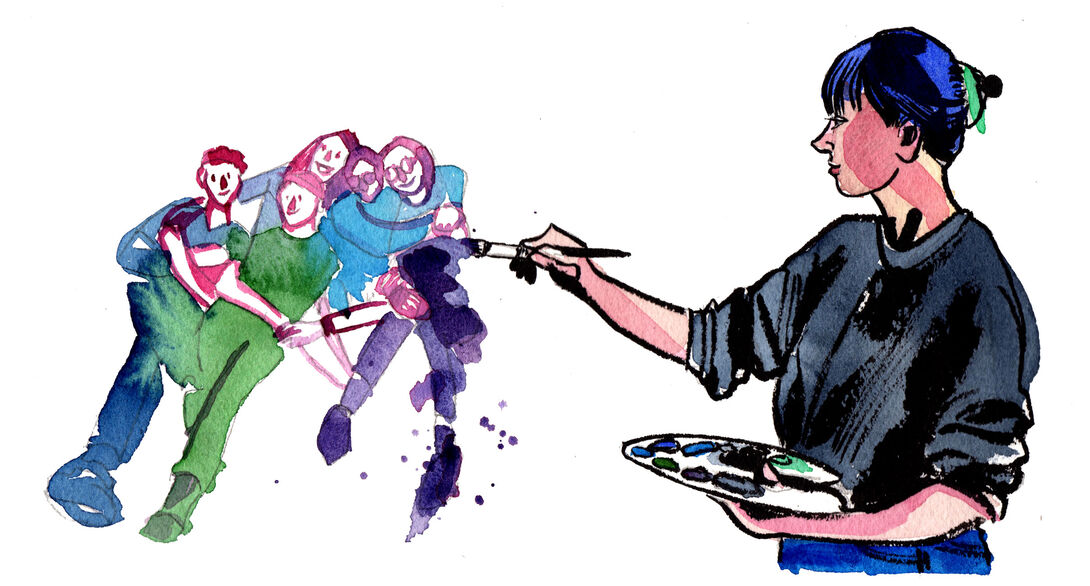 Engaging with creativity is central to issues of belonging-as-wellness. The UnLonely Project, whose stated goal is "to broaden public awareness of the negative physical and mental health consequences of loneliness," explicitly uses art making as an entry point for belonging and unconditional acceptance.
Nobel says that the arts are scientifically proven to be powerful forces in aiding in belonging and connection. The arts allow people to focus their attention, bring thoughts and feelings to the surface, provide a fresh way to express difficult things, give insight into complex topics, and exercise and develop brains and imaginations.
"Art literally rewires our brains and can reduce stress. It allows us to feel better about ourselves and about our behaviors," Nobel says.
A lot of the work that Nobel does has to do with helping people to find self-acceptance and self-compassion.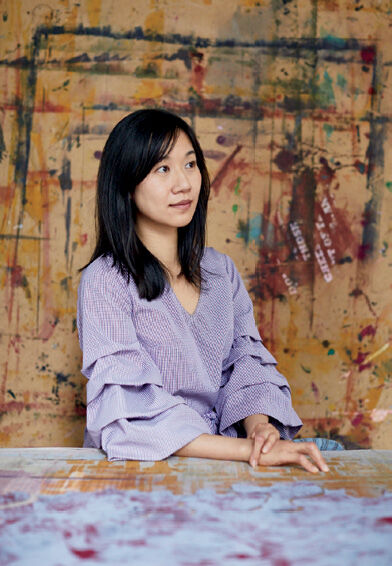 The arts are scientifically proven to be powerful forces in aiding in belonging and connection.
Sandie Yi (BFA 2003, MA 2005) was born with two fingers on each hand and two toes on each foot. She has spent the past several years developing work around her identity as a person with disability and uniting with other people with disabilities. This work has just as much to do with self-compassion as it does with connection to others.
"Disability can be a very isolated experience due to the stigma. It is something we need to bring forward," Yi says.
Yi creates elaborately decorated wearable items—baby onesies, sets of gloves—that are created for people with a variable number of limbs. She says she's disappointed with the way people in the art world and beyond shy away from conversations about disability as identity.
"People don't want to talk about it. It's something to overcome, not to celebrate or identify with it," Yi says.
"I am trying to make a cultural narrative. Instead of taking a more individualistic approach—that disability is something you handle all by yourself—we counter that with community care."
Mullen sees community care as essential for art making and for overall mental health.
"As soon as we take our eyes off ourselves and focus them outward, we're fed. And it's a practice. We don't all do it instinctively, but we can all learn it," Mullen says. "We all have multiple interconnected identities."