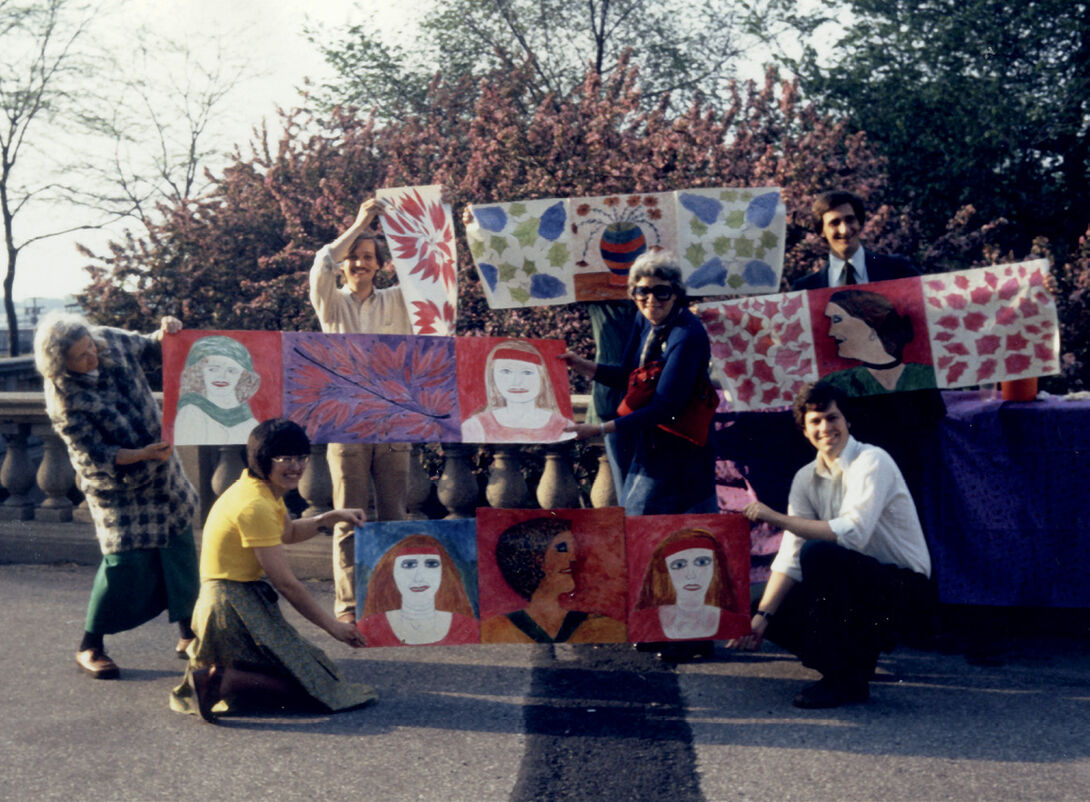 Lee Godie, outsider artist, made work that gives us a glimpse into a life lived on the margins of society. Though many of Chicago's collectors have sought her work, Godie remains something of a mystery. In 1968, at the age of 60, she began selling her work on the steps of the Art Institute of Chicago museum. Faculty and students at SAIC first came to know Godie here, frequently purchasing her work and chatting with the creator. During this time, the artist was homeless and lived in the vicinity of Michigan Avenue, stating that she "preferred to be independent."
Godie's drawings were most often portraits depicting various friends, passersby, and celebrities of the time rendered in her singular style. The artist also used photobooths to take self-portraits and edited the resulting pictures with watercolor, pencil, and marker to create new and unique images. In 1975, Godie held a gathering in Grant Park unofficially dubbed "The Red Party" to display and sell several of her recent drawings. Attendees, including Roger Brown (BFA 1968, MFA 1970), gathered early in the morning to eat breakfast and buy artwork directly from the artist. The picture here, taken by Brown, shows many of her regular customers holding works bought during the Red Party.
Although she was considered an outsider artist, Godie eventually gained enough popularity that the Carl Hammer Gallery in Chicago staged several solo shows of her work. Her work continues to be sought after by collectors today.