Alumni Letter from Shanghai
Image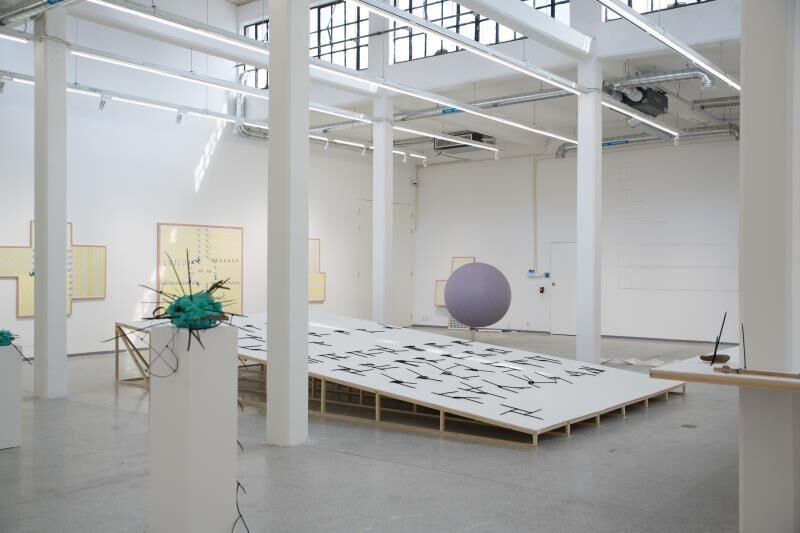 In the summer of 2016, I returned to China after completing my M.A. in Arts Administration and Policy at the School of the Art Institute of Chicago (SAIC), plus one-year working in the Contemporary Practices Department at SAIC during the OPT program as an international student. Before going to Chicago for graduate school in 2013, I was working at the Pace Gallery in Beijing as a gallery assistant. Back in 2013, 798 Art District was perhaps one of the most often-heard names when contemporary Chinese art was mentioned, and Beijing was definitely one of the major art hubs in Asia. I was not very familiar with the art scene in Shanghai at that time, yet the opening of Long Museum was one of the biggest news back then due to the high profile of its founders. The contemporary art scene in Hong Kong had just started off, as White Cube entered Hong Kong in 2012 and Pace Gallery started preparing for a Hong Kong space. Art Hong Kong, a five-year old local arts festival was bought out by Art Basel in 2013 and was eventually rebranded into Art Basel Hong Kong. A lot of things were on the verge of evolving and shifting in China, yet no one would have predicted how it would be a few years later.
After three years of living in Chicago, I returned to China and quickly relocated to Shanghai for a job in a higher educational setting, hoping to help the institution set up arts related programs for the students. I vaguely felt that more things were happening in Shanghai than in Beijing, so I didn't go back to Beijing but instead came to Shanghai. Yet, being away from China for three years and being away from Shanghai since finishing high school had set me in a skeptical and uncertain mood of working full-time in the arts in China. But I could feel that a lot, maybe too much was going on. I still remember the first time when I visited West Bund, which is a new waterfront district supported by the local government. It still looked like a construction site in the summer of 2016, regardless of the fact that private museums such as Long Museum and Yuz Museum had already set their foot in the area a few years before. What I didn't know at that time was the construction site would quickly transform into one of the most influential new art districts in Shanghai and China. Galleries such as ShanghART Gallery moved into their new space at West Bund a few months later from the older M50 Art District. Some new galleries opened at West Bund, so did some private arts foundations and art spaces. In addition to all the exciting openings and relocations at West Bund, HOW Art Museum opened in 2017 in Zhang Jiang Hi-Tech Park, a place not typically for arts organizations to congregate. Art fairs such as PHOTOFAIRS|Shanghai, art021 and West Bund Art & Design took the stage in Shanghai every Fall, and this year, Condo Shanghai, the program extended from the original Condo London, where mid-sized galleries swapping space with overseas galleries took place for the first time in China. Yet, back in 2016, I wouldn't know that all these would happen in the next two years. I wouldn't have known either that I would start writing as a freelance arts writer soon.
Being a freelance arts writer allows me a lot of opportunities to cover local exhibitions. I usually cover exhibition openings, accompanied with interviews with artists, curators and other arts professionals. That was how I got to know Jue Ma (MAAAP 2014) in a better way and got to know the newly-opened HOW Art Museum. Jue joined the curatorial team of HOW Art Museum in the early spring of 2016 and had been assisting the museum director in preparing for the museum opening in Shanghai. She was also the project leader and exhibition manager of the museum's inaugural exhibition MANIFESTO: Julian Rosefeldt. Works 2005-2017, and was in charge of public relations for the second exhibition Lettres du Voyant: Joseph Beuys × Nam June Paik.
Originally started in Wenzhou, Zhejiang Province, HOW Art Museum was founded by art collector and hotel owner Zheng Hao, and is currently helmed by the Korean curator Yun Cheagab. Perhaps what this venture was known for before being an art museum is the fact that the museum founder is also the owner of several hotels, including the one next to HOW Art Museum in Shanghai. I asked Jue, according to her understanding, if this was a unique phenomenon in China at the moment. She mentioned chi K11 art museum (Shanghai) as an earlier example of a conjunction between an art museum and a commercial complex. "It seems HOW Art Museum is the first museum connected to a hotel in space that basically shares a similar ideas with the others. However, it's not correct to say that HOW Art Museum (Shanghai) is affiliated to the hotel. The museum space is not in the hotel, and both the hotel and the museum are operated separately by different teams," Jue told me.
However, she also admitted that the team has encountered "unique experiences" when it comes to balancing between the commercial interest of the museum founder, and the academic and public mission of the museum. It thus comes to be part of Jue's job to respond effectively to the museum founder's strong will to be deeply involved with museum operations. "For now, we are trying to manage to do a bit of both. Given that, during the first month [of the museum opening], a lot of audiences, even some journalists had questions for us, like 'is it a hotel museum?' It's not, for sure. For me, it's a process of exploration at the operational level. It doesn't matter whether the museum is affiliated to a commercial complex or not. Instead, it's about how a private museum in China could achieve sustained development within an unsound funding system," Jue said.
Uncertainty is what Elaine and I always talk about when we feel overwhelmed by the rapid developments in the arts in China. The gap and battle between what we want to do and what the stakeholders or the public wish to receive remains a continuous challenge and question to be solved for both of us. Elaine Tan (MAAAP 2015) was my classmate at SAIC and we remain quite close even after coming back to China. She returned to Shanghai at the end of 2016 and rejoined Art World Magazine in June, 2017. In addition to working as a journalist and editor at Art World, she also manages O Art Center, a new exhibition space dedicated to hosting various programs related to contemporary art and culture. I was very curious about Elaine's "before" and "after" experience especially after studying the Arts Administration and Policy program at SAIC. Elaine said, "Before I went to SAIC, I only had a very vague concept of arts organizations as there were only few discussions on this area in China, where most of arts organizations or institutions were still state-owned. After I graduated from the MAAAP program, I think I've gained a clearer definition of arts organizations as well as their structure and functions. Unfortunately, most of the discussions around this topic still center on the U.S or Western context, and I found it's quite difficult to adopt the theory or experience I've learned in SAIC in my real work due to the vast gap between China and Western countries."
Thus, it comes to the challenge of translating what we've learned in class to the reality of practices in China. It is actually even more complicated, since in China immediate results are often expected to be achieved, while quite a lot of fundamental questions and concerns remain to be taken care of. "What SAIC, especially the MAAAP program offered me was to be truly equipped with knowledge and understanding of arts organizations, but it's more important to transform those into strategies suitable for Chinese organizations. For example, for the current art space I'm working at, the most urgent thing is not getting a non-profit certificate or sustaining the space and making money, but to set up a professional team with shared missions. It's crucial to let more people who work in this field know what an art organization is and what it can do, through which the importance of having professional staff first could be learned and understood," Elaine said.
Elaine introduced me to the term "Slashies" a few weeks ago. It is a term to describe the millennial generation who hold multiple titles, jobs or roles, and "slashies" are most frequently seen in the creative industry. While Jue practices floral design in addition to her job at HOW Art Museum, Elaine shifts into her role as a translator during her off time. Xinqi (Chelsea) Tao (MAAAP 2016) is perhaps one of the most "slashie-y" alumni in the recent years that I know, who transforms seamlessly between her day job and her role as a practicing artist. Xinqi (Chelsea) works at Keylight, an early childhood education organization in Hangzhou during the day, while during her off time, she practices as an active and dedicated performance artist. If you scroll through the Instagram account of the Museum of Contemporary Art Chicago back to 2016, you can find photos of Xinqi (Chelsea)'s performance in Neighborhood Dances (2015-2017) as part of Chicago performing artist Victoria Eleanor Bradford's project. Bradford's Neighborhood Dances project uses dancing as a tool to trespass and intervene, questioning the definition of boundaries and intend to break them. Over the course of the project, Xinqi (Chelsea) has generated nearly 200 video clips, recording herself dancing "silently" to the music in her headphone among urban spaces in cities such as Chicago, Miami, Las Vegas, Los Angeles, San Francisco, Hangzhou, Beijing, Shanghai, Hong Kong, Tokyo and Kyoto, normally without any official permission.
Intervening seems to be a main theme for Xinqi (Chelsea)'s life at the moment. Her ability to quickly and constantly shift between her day job and her art practices somehow generates a mutual intervention for the other. At Keylight, she mentioned that regardless of working in a non-art field, interdisciplinary critical thinking that she gained while at SAIC had had a strong impact on her current job. She has also been able to merge her own experience as a performance artist into working in the early childhood area, where she can contribute her creativity in costume design, installation and photography into creating new experiences for her clients.
I often see Xinqi (Chelsea) share her latest performance project on social media. She normally has a new project every 2-3 months on average. It seems that the busier she is during the day, the more creative and energetic she is when practicing art. She said that she's quite satisfied with the balance she's currently maintaining, but also admitted that being an artist is perhaps what she wanted to do most eventually. Xinqi (Chelsea) said, "Many people may find out that the pay in the arts is not ideal after coming back to China, and would thus shift to other professional areas for the sake of living. I am quite satisfied with what I am doing right now. I was able to find the balance between making a living and practicing as an artist. But eventually, I may still want to be an artist when my career in the commercial area becomes more stable in the future. "
Xinqi (Chelsea) just wrapped up a new project called Department Store Disco (2018) a few weeks ago. It was a three-evening performance taking place in a tiny, private apartment setting. Xinqi (Chelsea) transformed herself into three different personas each day and was dressed up in exaggerated costumes and decorations. Through inviting the confused yet curious audience to interact with each persona, Xinqi (Chelsea) constructs the power dynamics between the audiences and herself, and then breaks the relationship for a new round of construction and deconstruction. How did she manage the workload? "Basically I work during the day, and set up the installations and finish other performance related work in the night. When I was working on the project, I worked full heartedly; when I have days off, I still work for the arts." She even mentioned that she would really want to return to SAIC for an MFA in Performance sometime in the future. Even though it looks like a non-stop daily schedule for Xinqi (Chelsea), she said that life would be boring if with no arts.
Summer in general is a rather quiet season in the arts, but all the alumni that I have talked to are still very busy with projects. In addition to her regular work, Jue currently also manages the HOW International Curatorial Residency Program and the museum has just had Korean art historian, Gwangju Museum of Art's curator Oh Byunghee as their third iteration of curator-in-residency. Meanwhile, Jue also works on the research for the fifth show of the museum. Xinqi (Chelsea) told me last night that she will be having a new project in Beijing at the end of August, and Elaine is still busy with writing, editing and proofreading (and she is usually accompanied with a large cup of coffee as how she was when at SAIC). Regardless of the various paths each alumna has taken, I could tell that each person I have talked with has been consistently exploring and forming their own methodology in encountering changes, challenges or even chaos in the ever-evolving Chinese art scene.
ED. NOTE: lots more images from Laura's article will be posted soon on the department website.