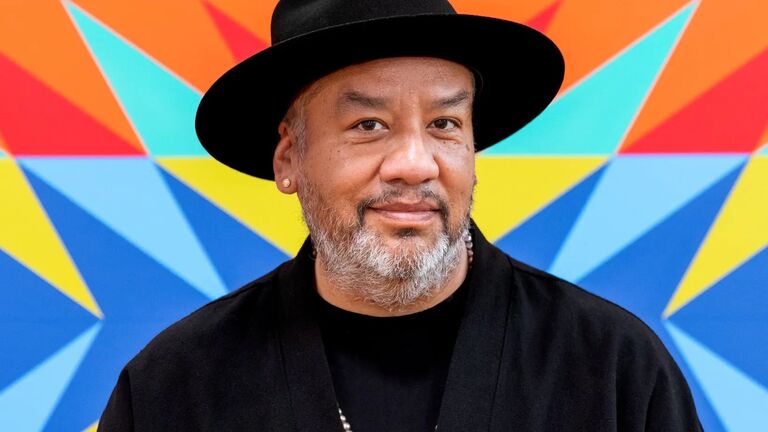 Alum Jeffrey Gibson Becomes One of the First Native American Artists to Represent the US at the Venice Biennale
School of the Art Institute of Chicago alum and multimedia artist Jeffrey Gibson (BFA 1995) will represent the United States at the 2023 Venice Biennale. According to the New York Times, Gibson, a member of the Mississippi Band of Choctaw Indians and of Cherokee descent, will become one of the first Native American artists to showcase his work at this prestigious international cultural exposition.

Gibson's artistic practice goes beyond mere representation of Indigenous practices and influences. In his work, he aspires to create spaces that allow Native American narratives to unravel. Throughout his artistic career, Gibson has exhibited at the Institute of Contemporary Art, the National Gallery of Art, and the Whitney Biennial, among others.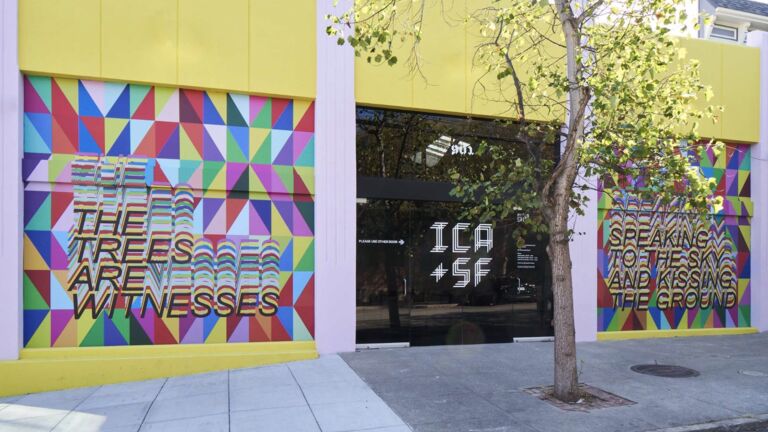 Jeffrey Gibson's vinyl display on the Institute of Contemporary Art San Francisco. Image courtesy of ICA SF.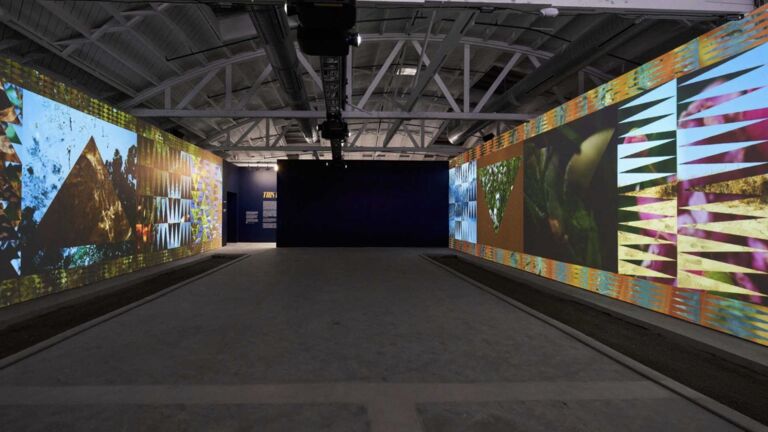 Jeffrey Gibson, THIS BURNING WORLD, 2022. Image courtesy of ICA SF.
The details of Gibson's project for the Venice Biennale remain unknown. However, the artist shares his aspiration to expose the disruption that global economies and colonization inflicted on Native American cultures. In addition to his staple installations, Gibson intends to populate the American pavilion with Indigenous poets, performers, and musicians to expand the international audience's understanding of Indigenous artists.