In the Museum with Daniel Quiles
Hélio Oiticica, Tropicália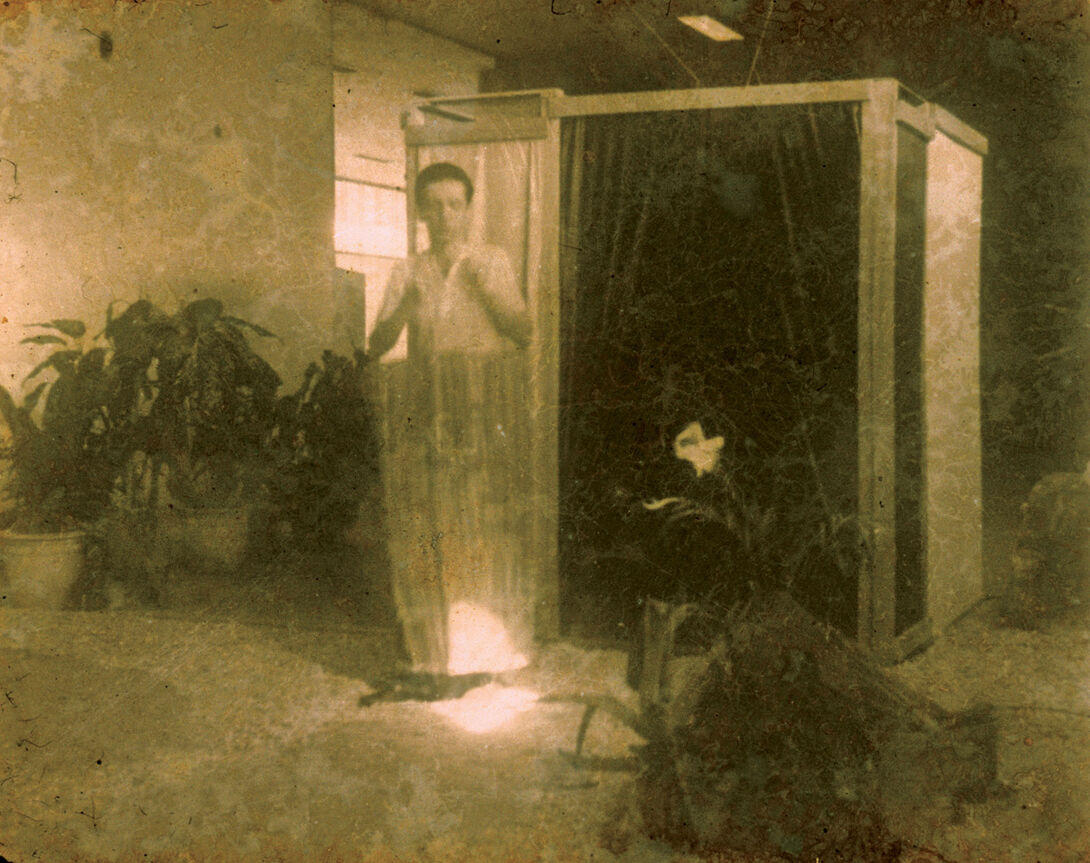 by Zoya Brumberg (MA 2015)
A gravel path meanders through a sand-coated exhibition floor, delimited by potted tropical plants, live parrots, and planks inscribed with the artist's poems. Brightly painted wooden structures, which Hélio Oiticica named Penetrables are open for exploration. Televisions project sounds and images of tropical iconography. For many students at SAIC, written descriptions and photos are all they have experienced of Tropicália—at least, this has been the case until this February, when the work first exhibited in the Museum of Modern Art in Rio de Janeiro in 1967 will be reconstructed at the Art Institute of Chicago in a retrospective of the artist's work, Hélio Oiticica: To Organize Delirium. Students who have only read about and seen pictures of this historically significant work will have the opportunity to traverse Oiticica's experiential project, organizing delirium as they meander through Tropicália's gravel tracks.
Art only exists when it is experienced."
Professor Daniel Quiles of SAIC's Department of Art History, Theory, and Criticism teaches his students about Tropicália as "an essential moment in the history of expanding artistic practices in the 1960s"—a time when many artists in Latin America and throughout the world began experimenting with works across media that engaged with everyday experiences of life. In describing what is arguably Oiticica's most well-known work, Quiles insists that the piece is not an installation but a "participatory environment," wherein "the viewer is called upon to help generate the experience of the work, rather than being fed a historical narrative by the institution." For Oiticica and his contemporaries, a work of art is created through an audience's presence within it. In Tropicália, the sand takes the form of viewers' footsteps, while living birds react and respond to human visitors. The piece is created through experiential viewership and is transformed by each of its visitors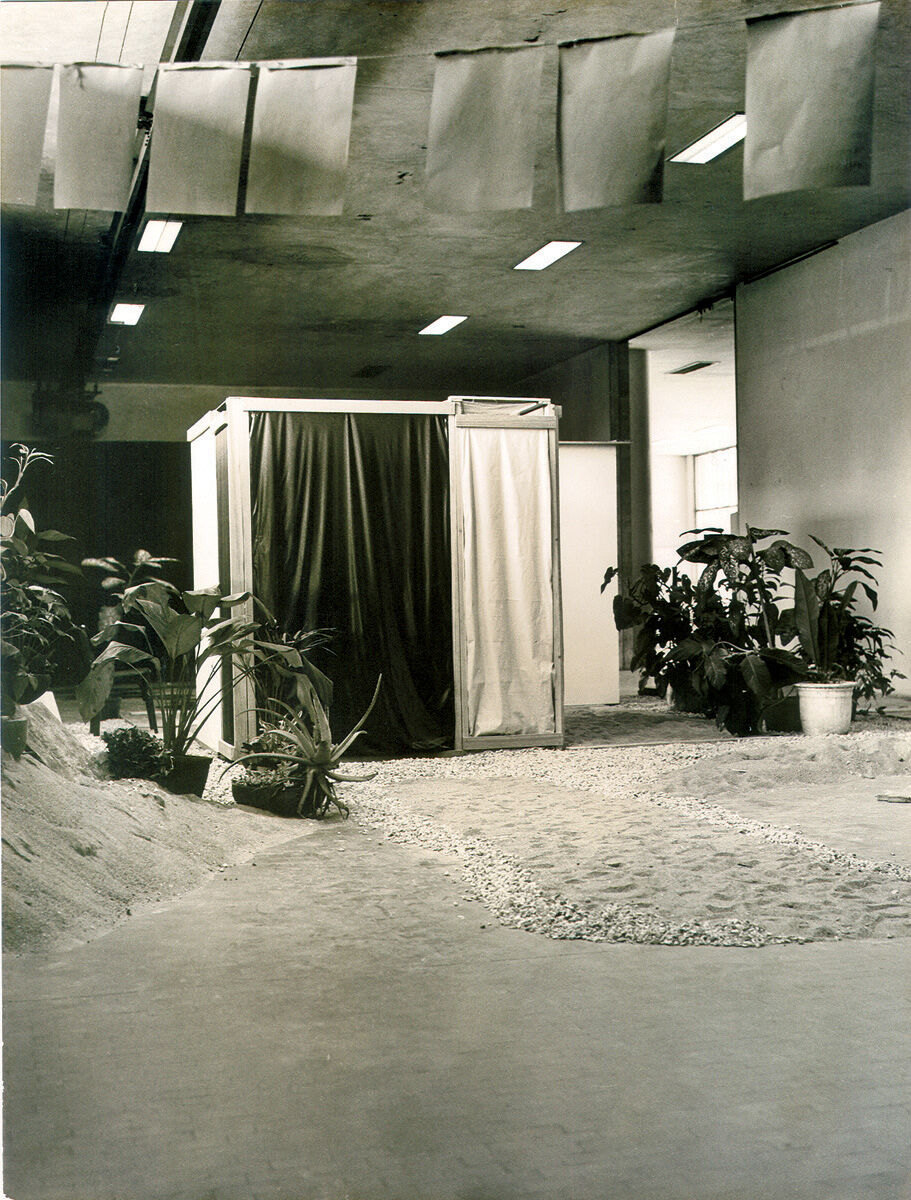 Fortunately for SAIC students, Hélio Oiticica: To Organize Delirium will offer them access to that essential aspect of the work: participation. When Professor Quiles usually presents his students with a work like Tropicália, which most students experience through description and documentation rather than reproduction, he offers an opportunity to conceptualize their own work—and ideas about art—in a new light. Oiticica's understanding that art only exists when it is experienced highlights a critical shift that students must contend with when they consider their roles as both artists and art historians amid an ever-changing continuum of artistic movements. In describing his own opinion of the work, Quiles notes: "I believe that it is historically important, which is the highest compliment I can give any work of art."
The exhibition runs February 18 to May 7. Visit artic.edu to learn more.