Why Basel Al-Aswad and Mandy Steinmetz Give Back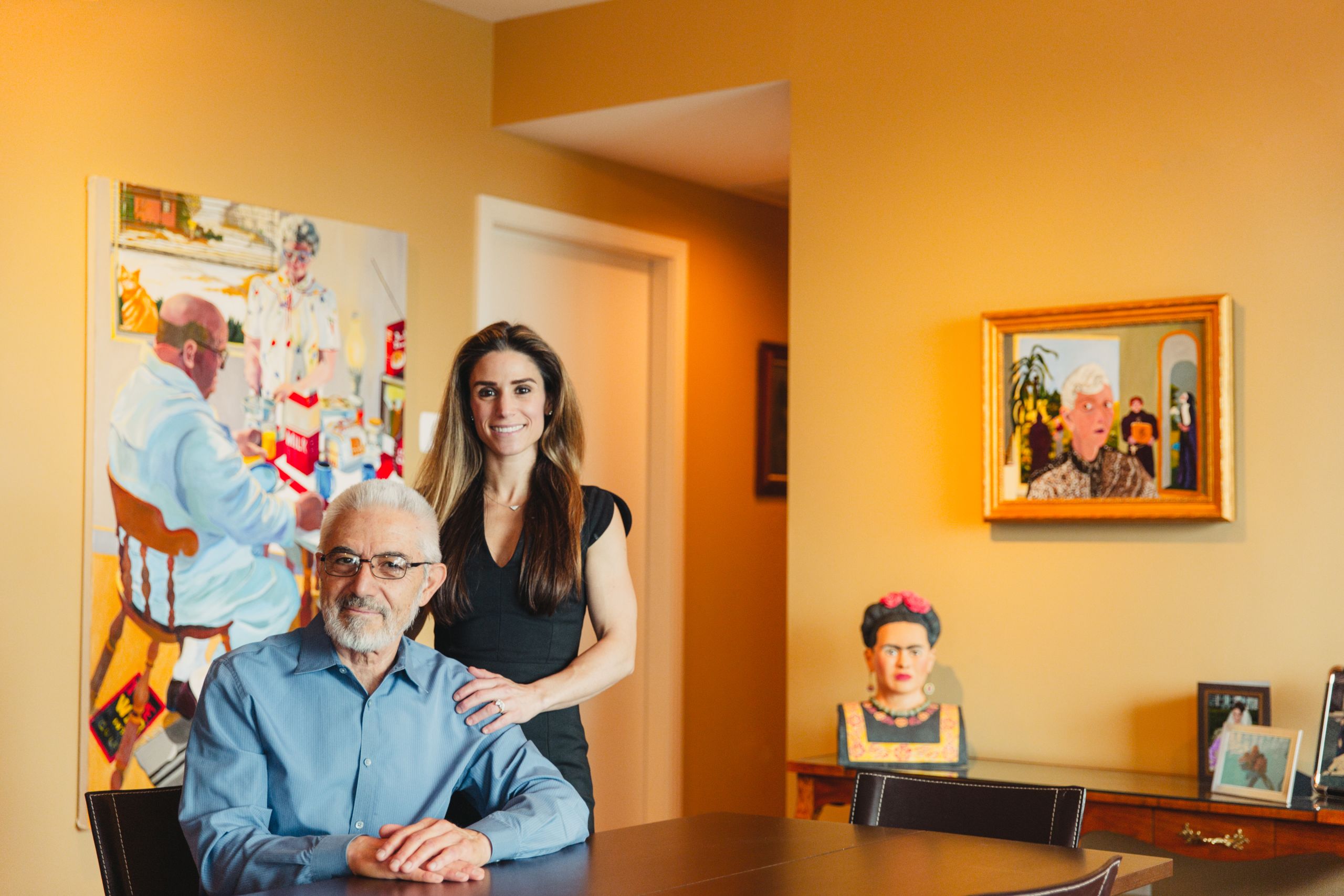 Basel Al-Aswad and Mandy Steinmetz. Photo: Faith Decker
Basel Al-Aswad and Mandy Steinmetz. Photo: Faith Decker
by Bree Witt
According to Jewish tradition, everyone dies twice. The first time is when the heart stops beating, and the second time is when the dead person's name is uttered for the last time. Only then is the person really gone.
Driven by this concept, Basel Al-Aswad and his daughter Mandy Steinmetz are determined to keep the memory of their family members Rosalind (BFA 1991) and Chris alive by helping emerging artists pursue an art and design education.
With a bust of Frida Kahlo watching over his Millennium Park apartment, Basel admits his late wife Rosalind had a very different experience than many School of the Art Institute of Chicago (SAIC) students. Born and raised in the middle-class South Shore neighborhood of Chicago, Rosalind met Basel when he was training as a doctor in orthopedic surgery at the pioneering, but since demolished, Michael Reese Hospital. After they married in 1975, she took on that era's traditional role of housewife, taking care of their home and children. But solely embodying that role was not a good fit for Rosalind's creative ambitions. With no formal artistic training, Rosalind landed a job designing men's sportswear for Sears, Roebuck and Co., then the largest retailer in the US.
"She was a frustrated housewife who didn't know what to do, and she went out on her own. So, to me, she was an explorer. A woman ahead of her time who did not want to feel restricted … and she explored the arts," Basel said.
This spirit of exploration led Rosalind to rise up through the corporate ranks where her colleagues at Sears respectfully called her Rocky (as in, the boxer) due to her tenacity, then to SAIC where she enrolled as a middle-aged student. Closer in age to her professors than her peers, Rosalind was a privileged student with a lifestyle that afforded her the flexibility to pursue her education. But growing up in a lower-income family, this privilege was not lost on Rosalind, who would often help her classmates purchase supplies when they were in need.
Just as she was finding her stride as an artist at SAIC and within the Chicago art community, Rosalind passed away after a long battle with a degenerative neurological illness. And, seven years later, Basel and Rosalind's son Chris—a talented writer, poet, and founder of the online literary journal Escape Into Life—died unexpectedly. Now, the memory of Rosalind and Chris continues to live on through the Christopher and Rosalind Al-Aswad Fund, established by Basel and supported by his daughter Mandy to honor her mom and brother.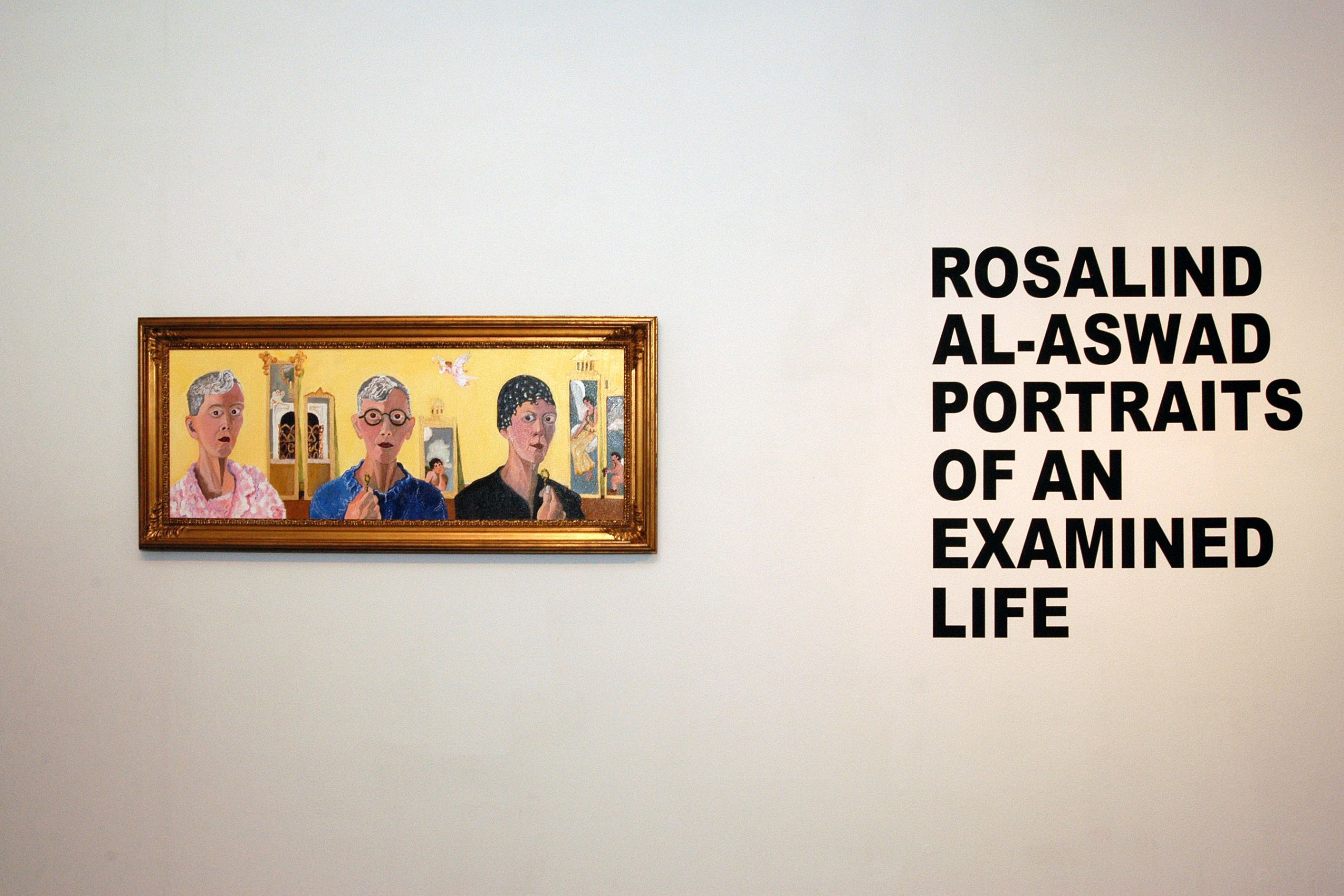 Basel, who is originally from Iraq and came to the United States from the UK in 1971 with a medical degree but no money or material assets, considers the ability and desire to give back—time, talent, or material things—an essential part of his well-being. And so ingrained is the concept of giving in Mandy that her desire to continue to grow her mother and brother's fund was never in question.
"Art gives coloring, it gives beauty, it gives more body to living, it expands us in so many ways outside of art."
"I give back for the memory and the purpose of helping students," said Mandy. Reflecting on Rosalind's grassroots giving by buying art supplies for classmates, Mandy continued: "My mom would want me to do this."
The fund provides support to undergraduate and graduate students who explore, create, and take risks the way Rosalind did. Basel is inspired by the energy and creativity of today's SAIC students and credits Rosalind and Chris for sparking his passion for the arts.
"To me, the arts are essential to life. Maybe not as essential as food and drink, but life would be stale without them," said Basel. "Art gives coloring, it gives beauty, it gives more body to living, it expands us in so many ways outside of art." ■
Make a gift to the
Christopher and Rosalind AI-Aswad
Memorial Fund