A Diverse & Inclusive Campus
SAIC is committed to an equitable, inclusive environment where everyone feels a sense of belonging. From dedicated spaces to on-campus resources and initiatives furthering our goal of becoming a more anti-racist institution, students can find their community here. At SAIC, you belong. 
Diversity Mission Statement
The School's primary purpose is to cultivate a campus designed to encourage the discovery and development of significant ideas and images. The School is committed to assembling a diverse community of faculty, students, and staff and to nurturing and creating an environment in which those different perspectives and backgrounds can be heard, valued, and utilized.
Anti-Racism at SAIC
To better support its diverse community of artists, designers, and scholars, SAIC has made diversity, equity, and inclusion initiatives a significant element of our planning efforts for more than a decade. These initiatives have established the current DEI staff positions in academic affairs and student affairs, diversified the reach of student admissions and faculty recruitment, incentivized diverse content in the curriculum, introduced DEI training for new community members, and increased programming and support structures to better nurture and create an environment that respects, values, and includes the backgrounds and perspectives of all our community members.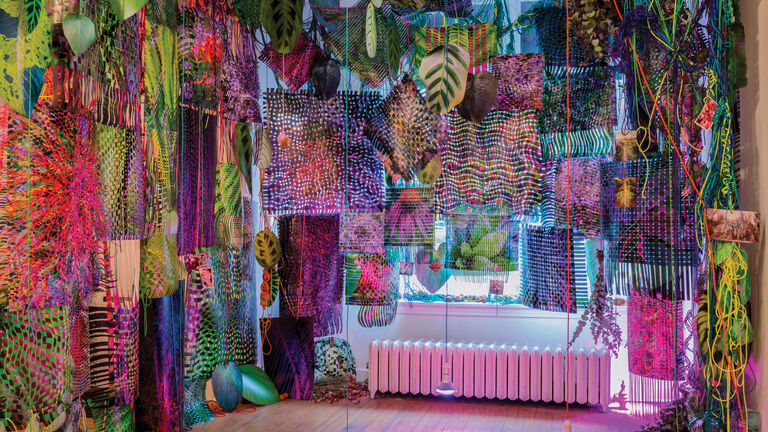 On-Campus and In the Classroom
Aimée Beaubien, Twist Affix, 2017, cut-up inkjet prints, vintage c-prints, paracord, carabiners, miniature clothespins, oscillating fan, grow lights on fabric cord with dried gomphrena, eucalyptus, lemons, limes, and fallen acorns
Spaces to Create Community or Recharge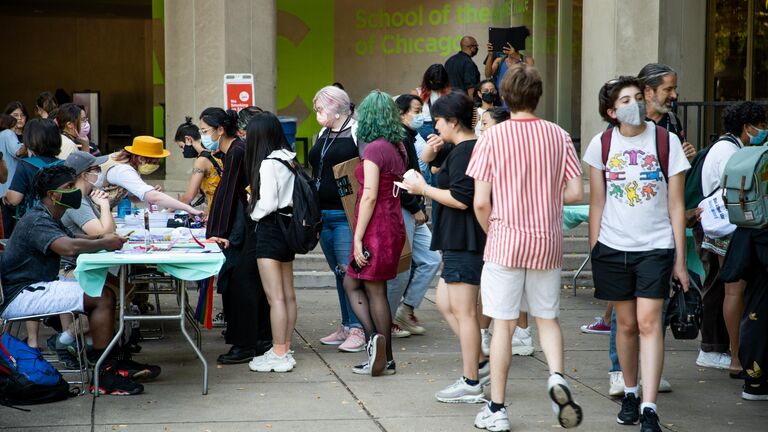 Student Groups
With student groups and organizations––including many that are affinity- or identity-based––and a full schedule of events, there are many ways to get involved. Find belonging around shared experiences, ideas, and identities; and learn new perspectives.