Overview

Writing Center tutors are available in person and online to help students achieve their writing goals at any stage of their writing process. All currently enrolled degree-seeking students are welcome, and they can work on essays, artist statements, application materials, presentation texts, theses, proposals, creative writing, or social media posts. Our tutors are kind, encouraging, and interested!
Though drop-ins are welcome, the best way to guarantee an appointment is to schedule one in Navigate. Once you create an appointment, you will be emailed instructions with directions for working with your tutor online or in person.
If you have any questions, or need help making an appointment, stop by the Writing Center on the 10th floor of Lakeview, call us at 312-499-4138, or email wcenter@saic.edu. A front desk assistant will be happy to assist you during our open hours.
Make an Appointment
Making Appointments
You are able to make one appointment per day and no more than two appointments per week.  

Cancelling Appointments in Advance
If you can't make your appointment, please cancel your appointment as soon as possible. Do so by logging into Navigate, selecting your appointment, and then deleting it.

No-Shows
A "no-show" is when you do not cancel your appointment in advance and miss it. If you miss two appointments in any given term, you will be blocked from making additional appointments for the rest of that term.

Last-Minute Cancellations
A last-minute cancellation is when you cancel your appointment within twelve hours of your appointment. It will be counted as half of a no-show. Two last-minute cancellations count as one no-show.

Late Arrivals
If you are ten or more minutes late for your appointment, it will be offered to another student and counted as a no-show. 


The Writing Center is now using Navigate to schedule appointments with tutors.

Visit saic.navigate.eab.com.
Click "Login with your school account."
Enter the credentials you use to access your SAIC Gmail account.
Click "Schedule an Appointment."
Select "Writing Center" as the department.
Select "Online Appointment" as the appointment type.
Pick a date to see time slots in a 30-day range from that date.
Click "Find Available Time."
Use the arrows to switch between days and look for a time that works for you.
Click a time slot to schedule an appointment!

For more help with scheduling an appointment through Navigate, please watch the appointment scheduling tutorial.

For more information about Navigate and additional tutorials, please visit SAIC's Navigate webpage.
The Writing Center serves all currently enrolled degree-seeking students.

All Writing Center Tutors are equipped to work with students on many different forms of writing, and everyone can help you with your writing goals! Take a look at the bios of our Writing Center Tutors & Staff, and if you would like to schedule an appointment with a specific tutor, email wcenter@saic.edu.
Writing Tutorials
The School of the Art Institute of Chicago (SAIC) offers free, fifty-minute writing tutorials through the Writing Center. Tutors are available to assist all currently enrolled students with any stage of the writing process.

Students may work with tutors on the following:
Interpreting writing prompts, essay questions, & application leads
Brainstorming & getting started
Creating artist statements
Making claims & arguments
Developing ideas
Strengthening organization
Improving writing style
Clarifying language
Addressing Chicago Manual of Style (CMS), American Psychological Association (APA) style, & Modern Language Association (MLA) style questions
Citing references
Correcting basic grammar, spelling, & punctuation
Mission Statement
At the Writing Center, our work is individualized, while our scope is global. Everyone is welcome.

We use close observation, careful listening, and honest response while we encourage impassioned engagement, deliberate language, and thoughtful action. Students' ideas hold sway.

We embrace works in progress and what they demand from us: that we must allow false starts, address our biases, research facts, bring evidence to light, and hear alternate arguments before we make claims. Messiness is essential.

We encourage striving beyond safe conclusions, and we accept that discomfort is necessary to reach meaningful understanding. Openness is key.

We believe that relationships—between individuals listening to and asking hard questions of each other—form the basis of personal transformations and meaningful social change. Learning happens together.
Staff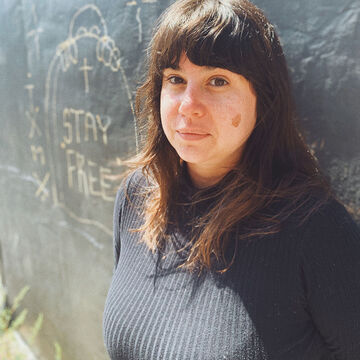 Claire Lobenfeld
Head Tutor

I'm a second-year MFAW candidate working on short fiction. My professional background is in music, arts, and culture criticism as both a writer and editor as well as editorial consulting on creative manuscripts, artist bios, and a variety of public-facing content for small businesses and nonprofits. In my spare time, I volunteer with the creative writing organization WriteGirl; take care of plants, a cat, and a human man; and think too deeply about the Real Housewives franchises. Please come find me if you're looking to make your creative writing weirder!

Specialities: Literary and critical analysis, reviews, fiction (including speculative, surrealist, and general strangeness), creative nonfiction, poetry, artist statements and other professional writing.

Pronouns: she/her/hers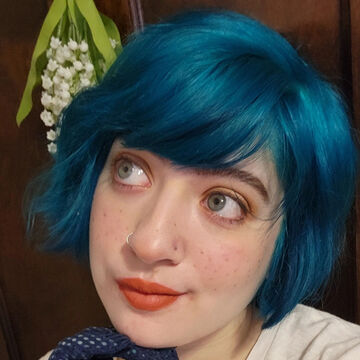 Ben Bellwoar
Tutor

I am a second-year graduate student in the FVNMA department, and my creative background includes poetry, comics, and animation. I have a deep interest in auto-theoretical writing, which is--loosely--the use of autobiography to deliver or build upon critical theory. My goal as a tutor is to help you find and strengthen your voice as a writer, no matter what kind of work you make!

Specialities: Artist statements, autotheory, personal essays, critical theory

Pronouns: they/them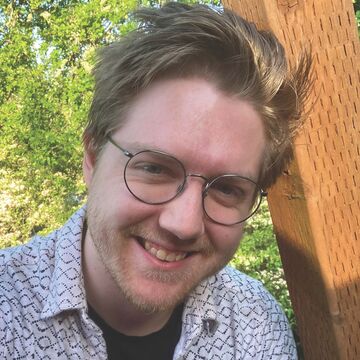 Glenn B. Rust
Tutor & FDA

Glenn B. Rust has spent the last five years living in Chicago, first receiving his Bachelor's of Arts in Playwriting from Columbia College Chicago, then working as the Technical Director for the longstanding playwrights' theatre Chicago Dramatists. He also worked as a high school English teacher for two years. Glenn has dedicated his career to the development of new work--whether it be his own or his peers'--by creating multiple new play festivals both in college and the professional theatre world. His reading series Playwrights Aloud has continued its work at Columbia College Chicago following his graduation and at Chicago Dramatists after he left the organization.

Pronouns: he/they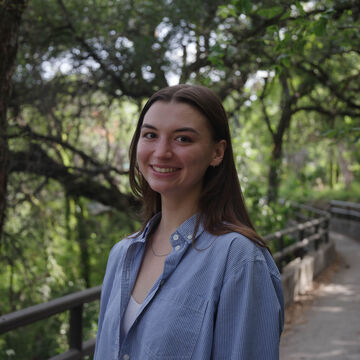 Ashley Allen
Tutor
I am a first-year graduate student in the Arts Administration and Policy program. During undergrad I studied art history and developed a photography practice. I'm from Texas--although I have never had a horse, cowboy hat, or gun!--and have written exhibition reviews, essays, artist interviews, and more for several publications. I am looking forward to working with you and being a part of your writing journey. In my free time I love to cook, do yoga, be outside, and make people laugh.
Specialties: Critical analysis, art history/theory, reviews, essays, research papers, and creative nonfiction.
Pronouns: she/her/hers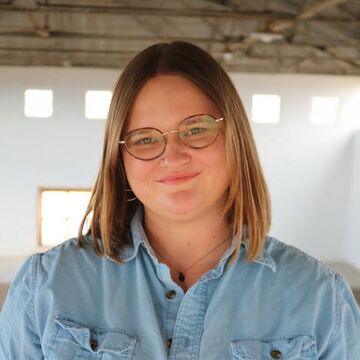 Emma Ryan
Tutor
Hi there! I am a second-year grad student in the Art Education department. I am originally from Austin, TX, and I studied architecture in undergrad at UC Berkeley. Now, I focus on museum education and am writing my thesis on the use of place-based education in museums. Schedule an appointment with me for tips on your academic or personal writing, or just to give me tips on how to survive the snowy Chicago winters!
Specialties: Academic essays, art history papers, creative writing, and film & television writing
Pronouns: she/her/hers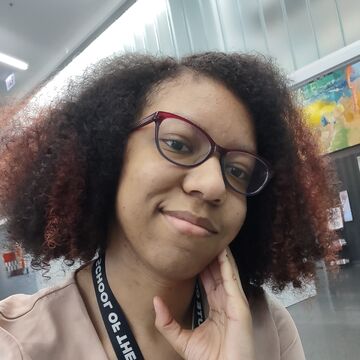 Ashley Collins
Tutor & FDA

I am a second year MFA student in the Writing department. My background is is prose fiction, both realistic and fantasy, and I have started to go more in depth in poetry. In using both forms, I am interested in exploring the ways black people are represented in different mediums and recovering stories that have been overlooked and silenced. 
Specialties: Creative writing, applications (along with resumes and cover letters), academic papers

Pronouns: she/her/hers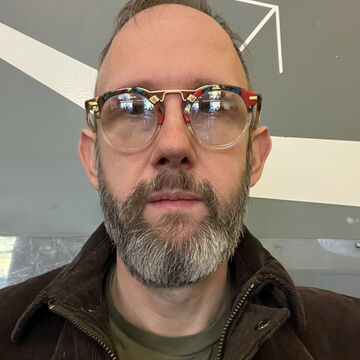 Will Owen
Tutor
I'm a first-year student in the MFA Writing program. I create stories, songs, flows of language, and other literary objects. I enjoy watching avant-garde films, caring for my two dogs, and listening to music that has no beats or lyrics.
Specialties: Creative writing, grammar, citations, the Chicago Manual of Style, academic arguments, and legal writing
Pronouns: he/him/his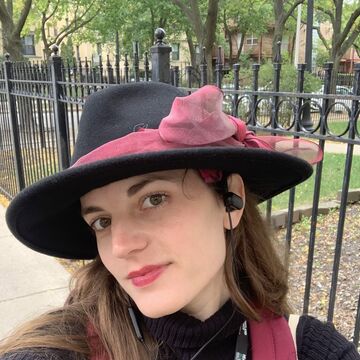 Maddy Engelfried
Tutor
I'm a third-year graduate student in the Art Therapy department. I majored in English in undergrad, wrote my thesis on collaborative storytelling, and remain mildly obsessed with narratology and deconstructionism. When I'm not learning how to therapize people, I make comics, write fiction, and play tabletop RPGs.
Specialties: Fiction, nonfiction, essays, literary analysis 
Pronouns: she/her/hers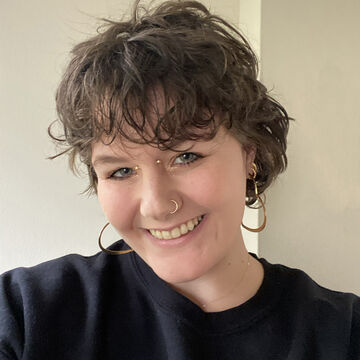 Riley Gunderson
Tutor
I am a second-year graduate student in the dual degree Arts Administration and Art History program. I have a background as a visual artist and writer, with a BFA in Fine Arts from Parsons. My work uses visual and written means to explore themes such as history, perception, materiality, and memory, specifically concerning queer, trans, and feminist identity.
Specialties: Artist statements, research papers, visual and literary analysis, and art history/theory.
Pronouns: they/them/theirs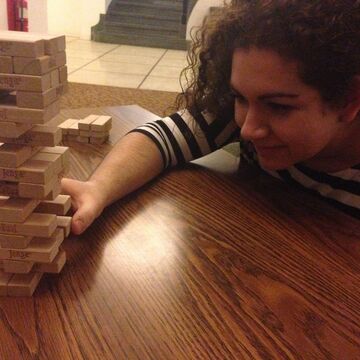 Ivette Cruz
FDA
I am a second-year graduate student in the Art Education program (MAAE) at SAIC. I'm from Chicago. I am particularly interested in the self-actualization of students of color as well as implementing unconventional learning approaches in the classroom. My goal is for students to see themselves represented in the curricula that are presented before them. I am finally at the point where I ask myself: what is free time? I hope to be helpful around here, and you should stop by to chit-chat anytime! 
Specialties: Psychology, spirituality, and cosmetology (super random, but true)
Pronouns: she/her/hers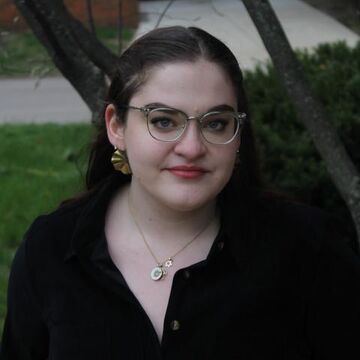 Lauren Woolf
Tutor

I am a third-year graduate student in the dual degree Arts Administration and Art History program. In my work, I am particularly interested in the applied arts of 20th century Eastern and Central Europe, as well as the museum, past and present. Other passions include cooking and exploring Chicago's cultural spaces. I hope I can serve as an effective sounding board for all your ideas, projects, and processes!

Specialities: Visual analysis, primary source and archival research, art historical and historical writing

Pronouns: she, her, hers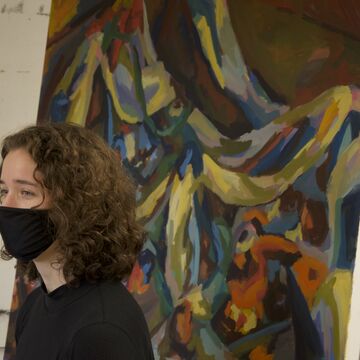 Emma Stine
Tutor
I'm a first-year Painting and Drawing MFA student working primarily on narrative representational oil paintings. Originally I'm from New Hampshire, and I studied Fine Arts and Italian Studies as an undergraduate. I enjoy discussing personal and family history as they relate to people's current artistic practices. 
Specialties: Artist's statements, visual analysis, personal essays
Pronouns: she/her/hers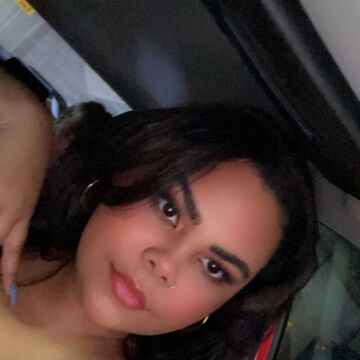 Selena Brewer
FDA
Hello! I'm a writer (or I like to call myself one) from North Carolina. Like every writing student ever, I enjoy reading and writing. I am currently in my first year here at SAIC in the–you guessed it–MFAW program. I love poetry and cafe hopping & you'll often catch me doing both!
Pronouns: she/her/hers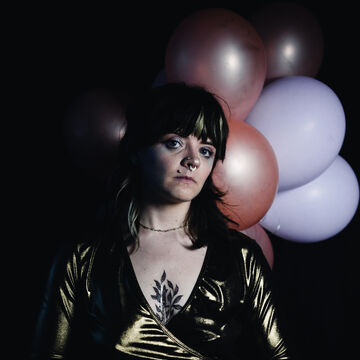 Madison Mae Parker
Tutor
Hi! My name is Madison or Madi, and I am a second-year MFA Performance Candidate! My undergraduate degree was in English Creative Writing. While in undergrad, I began reading at poetry open mics and quickly fell in love with poetry — especially the communities around poetry. It was from my exploration of poetry in the body and bodily communities that I began to move into performance spaces and asking where a poem might long to live. In addition to these creative wonderings in my studio practice, I have worked for a poetry publishing house, at various art nonprofits, in after-school programs, as well as with event production teams. I love brainstorming ideas and thinking through what makes you excited or alive with curiosity. When I am not "art-ing," I love baking, eating hot Cheetos, and hanging out with my two cats MeowZaki and Magic Conch Shell. www.MadisonMaeParker.com
Specialties: Poetry, creative writing as a whole, resumes, and artist statements
Pronouns: she/they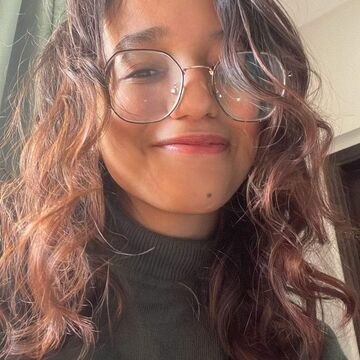 Marium Asif
FDA
Marium is a first year graduate student in the MFA Writing cohort. Her practice involves speculative fiction narration through writing, illustration, and new media. She explores politics, dystopian elements/events, mythology, folklore, and magical realism in her fiction and personal essays. When she's not writing or drawing, she's humming along to South Asian music or browsing through thrift stores.
Lakeview Building
116 S. Michigan Ave., 10th floor
Phone: 312.499.4138
Fall and Spring Semester Hours
Monday–Thursday, 9:00 a.m.–7:00 p.m., 
Friday, 9:00 a.m.–5:00 p.m.