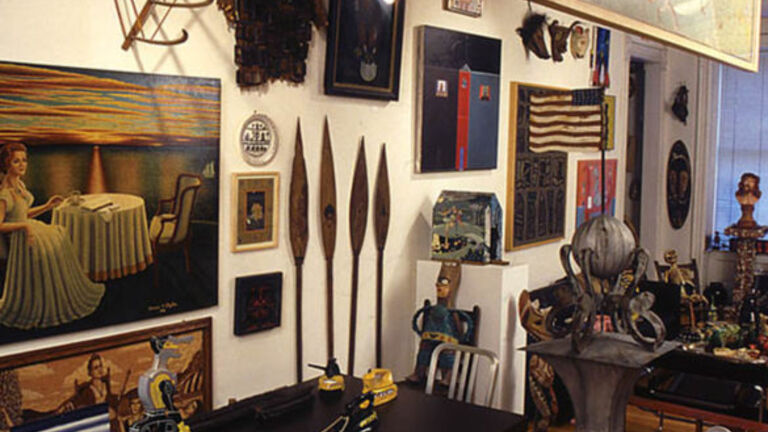 Lisa Stone Talks about Art Environments
"Art environments"—gardens, parks, houses, or unique architectural structures filled or covered with works of art—require a very active role from its preservers. Suppose the creator dies—who takes care of it? (This is, of course, aside from the question of who foots the bill.) And what about restoration: how much, if any, is appropriate? These were just some of the questions raised at "The Road Less Traveled."
The conference was held in Sheboygan, Wisconsin, at the John Michael Kohler Arts Center and covered by Hyperallergic. Curators, art dealers, researchers, administrators, and conservators convened to discuss the care and maintenance of arts environments; one of the panelists on the conference's initial panel was SAIC's Lisa Stone (MS 1998).
Stone, an Adjunct Associate Professor in the School's Art History, Theory, and Criticism department, cited a 1971 showing of Aldo Piacenza paintings as a model; the artist had handcrafted and displayed all around his house, and made cut-out constructions to fill the walls of his home with handpainted scenes of Italy. The exhibit, shown in the the Hyde Park Art Center, was curated by Roger Brown, whose study collection Stone curates.
Rather than sticking to the "white-cube approach," Stone said, Brown brought in picket fencing, plastic foliage, and a painted cloudscape—constructing a metaenvironment that reflected how Piacenza actually displayed his art.