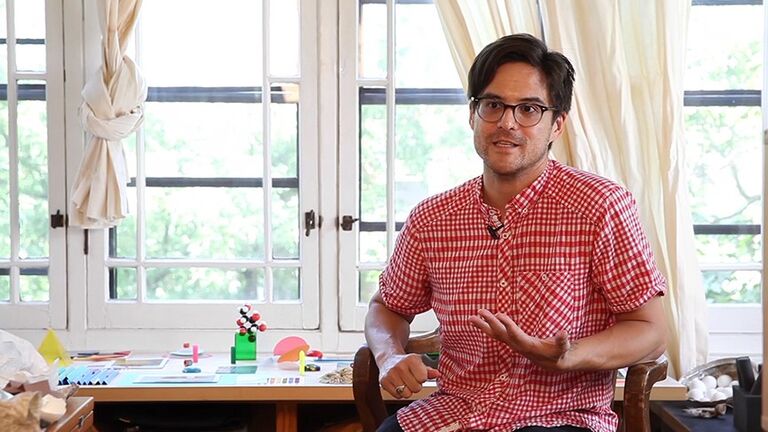 The Chicago Reader Peeks Inside SAIC Professors Andrew Yang's and Christa Donner's Studio
The Chicago Reader recently visited the studios of SAIC faculty members Andrew Yang (Liberal Arts) and Christa Donner (Contemporary Practices, Painting and Drawing). The studio tours offer a peek into the couple's Andersonville apartment and workspace.
The artists discuss their influences and motivations behind their work. The videos are timely, as both artists have work on display across Chicago. Donner has a solo exhibition, Our New System, at Gallery 400. Yang has an installation called A Beach for Carl Sagan, on view at the Museum of Contemporary Art Chicago.
Yang will also be participating in SAIC's Conversations on Art and Science series next week, on October 5. "Universal Inquiry: Methods of Encounter with the Natural World, Roundtable with Joey Orr, Andy Yang and Lucianne Walkowicz" will run from 4:30–5:45 p.m. at the LeRoy Neiman Center, 37 South Wabash Avenue.