Where are you now and what kind of work/projects are you currently working on?
Meaningful Careers in the Expanded Field of Art and Design Education
The MAAE program reflects the expanded field of art and design education, preparing candidates for a range of careers in the arts including educational and social service institutions, museums, galleries, universities, cultural centers, community-based organizations, NGOs, and other learning sites. Students graduate from the MAAE program with a deep knowledge of critical theories related to practices of art education, developing and implementing cultural programming, experiences working in diverse communities, and a life-long extended network of SAIC Art Education alumni working throughout the world.
Flexible Curriculum Structure
The MAAE is an individualized 36-credit hour program that can be completed full or part-time in which students design a curriculum plan pertaining to their area of interest, career goals, and anticipated completion pace.
Our students pursue research and fieldwork in established art education settings as well as in fields such as environmentalism, social practice, science, health, human rights, and literacy.
Image

Chicago as Your Campus
The program's location in Chicago offers myriad opportunities to interact with the city's rich and diverse cultures of the arts and arts education. Students in the MAAE program actively engage in professional practice during their course of study through a fieldwork component which may be located at a museum, community organization, arts education organization, nonprofit, or other site directly related to the individual student's career goals or interests.
View the MA Art Education Program Brochure
Sites at which recent MAAE students have worked:
Art Institute of Chicago
Chicago Children's Museum
Chicago Park District
Chicago Public Art Group
Chicago Public Schools
Chinese American Museum of Chicago
Detroit Institute of the Arts
Harold Washington Library
Homan Square, SAIC
Hubbard Street Dance
Insight Arts
LGBTQ Center on Addison
Louder Than A Bomb                    
Milwaukee Art Museum
Museum of Contemporary Art, Chicago
Next.cc
Project Onward
Puerto Rican Cultural Center
Rumble Arts Center
South Side Community Art Center
Storycatchers Theatre: Youth Development Organization
Street-Level Youth Media
Young Chicago Authors
Use the accordions (+) below to learn more about the admissions requirements.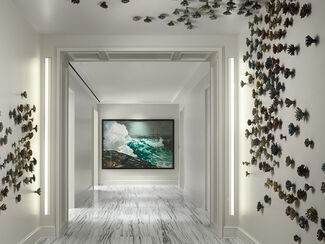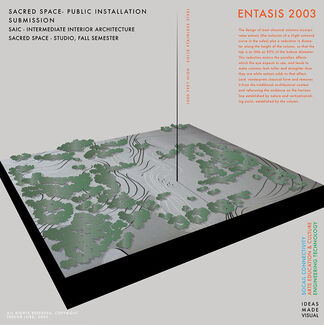 How did SAIC prepare you for where you are today? What particular classes/projects/approaches to subjects influenced you?
SAIC prepared me to enter the architectural field with a mindset geared towards self-critique and the value of a project's conceptual design basis. The main theme of my education was to understand that design is more than visual. SAIC taught me that architectural design thinking involves social science, human factors, and financial models that guide large-scale projects. I learned this through my internship at The Art Institute's Department of Design and Construction during the Renzo Piano museum addition. Internship-based learning became a theme throughout my education. 
The personal dynamic within the Interior Architecture studio was collaborative and competitive. My classmates witnessed each other's design thinking development. A key influence was my love of production. All of my design drafting was generated line-by-line in Adobe Illustrator, and I created physical models from my apartment in Uptown. SAIC pushed and challenged me to re-create and evolve through rapid prototyping and iterating. Interior Architecture at SAIC was less about a final perfect product in a classical sense, and more about the ongoing evolution of a project while transitioning between design modes.

My advice to current students is to always elevate critical thinking and conceptual design skills. Ask for feedback frequently and listen to it. Become familiar (and as comfortable as possible) with moving through early design ideas. Projects demand you will find yourself in pure production, but don't let production distract you from the big idea. Embrace production as a necessary step in solution development.
With whom did you study at SAIC or who influenced you?
Anders Nereim and Carl Ray Miller were mentors of mine because they vocalized and displayed the basis for design thinking skills while being fully engaged in every day life at SAIC. They expected academic rigor and continually raised the bar for me. They shared a consensus on design approach that balanced the values of physical modeling and working-through design problems while pushing my skill in emerging digital platforms. They continue to influence me even twelve years after my graduation.

Image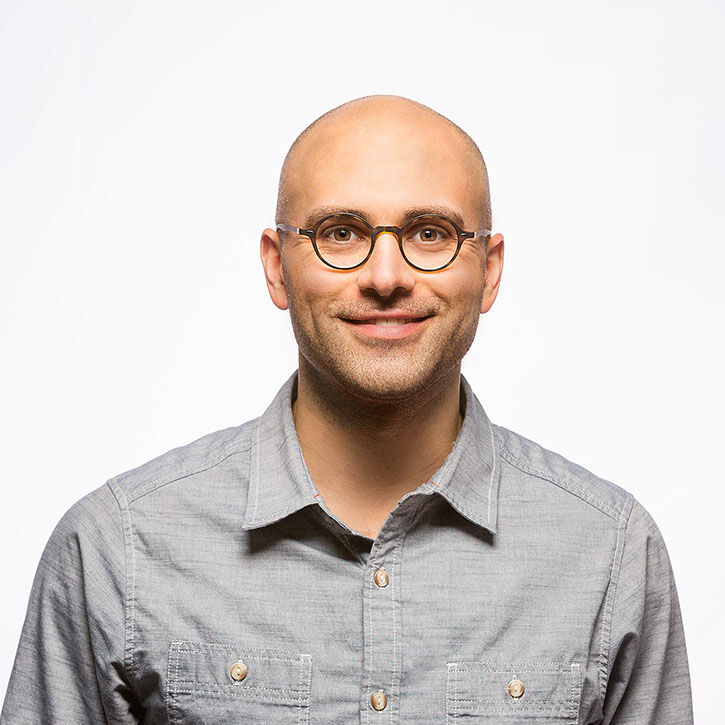 Trevor Lord is a multi-disciplinary design professional living in Appleton, Wisconsin. Trevor's design process is based upon discovering key conceptual design drivers, ensuring alignment with a project's conceptual basis throughout its various phases. This dedication to concept has allowed Trevor to participate in a wide variety of project types, from high-end law Firms, Corporate Headquarters facilities, to mixed-use and single family residential properties. These projects expanded his view of how Architecture and Design Thinking facilitate project efficiency, and increase the overall value of design services. In all his work, there is a thoughtfulness in the visualizations that render each project unique. Peter's depth of graphic design understanding is leveraged to facilitate user-responsive design processes that respond to the challenges of each project. Trevor is certified by NCIDQ, is a LEED accredited professional and associate member of the AIA.