José Lerma's Chicago
by Micco Caporale (MA 2018)
Image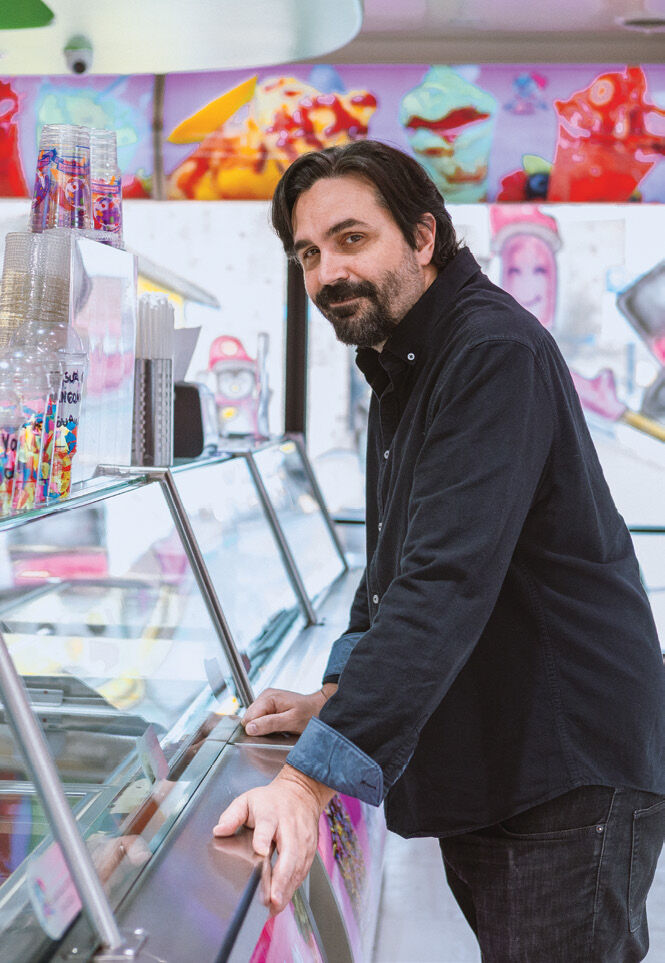 José Lerma was supposed to be a radiologist. As the Puerto Rico-born son of two doctors, who were also first-generation college students, his parents had specific expectations. He studied political science and even began law school, but he couldn't fight a consuming passion for painting. Today, Lerma's work, which combines politics and humor, is recognized internationally. He has taught at SAIC for 10 years and is chair of the Painting and Drawing department. This is his Chicago.
Bughouse Square [Washington Square Park]
It's very close to the "Viagra Triangle" [the area around Mariano Park]. People call it that because there's a lot of upscale restaurants and older men with fancy cars. Bughouse Square used to be the place where socialists would hold big rallies and give speeches. It's interesting to walk by because, in the middle of all this commerce, here's this place with so much soul and integrity.
Food in Pilsen
The Jibarito Stop. Jibaritos are Puerto Rican sandwiches with plantains instead of bread, but they're really hard to find in Puerto Rico—or at least San Juan, where I've lived a big part of my life. It's like I have better Puerto Rican food here than back home. [Laughs] Then, La Michoacana, the one near the [Pilsen] library. My wife is big into ice cream. I like to get a cup of this ice cream with cucumber in it. It's so good.
Maria's Packaged Goods and Community Bar 
It's an interesting place in Bridgeport. It's built like an old speakeasy and run by artist, Ed Marszewski, who owns Co-Prosperity Sphere and publishes Lumpen. I like places run by artists. The atmosphere is very nice, and if there are art shows in that area—either Pilsen or Bridgeport or just somewhere in the south—it's a great place to end up.
The Art Institute of Chicago
I'm a very site-responsive painter, so since I'm working here [at SAIC], I stick around the museum. I've been doing a series based on the museum paintings—repainting some paintings but also working on a huge drawing of every painting in the old wing. There's no frames dividing anything. It's just one giant painting that blends into the next, into the next. It's pretty goofy.