Emerging Artist: Christina Ballantyne
By Ishani Synghal (MFA 2021)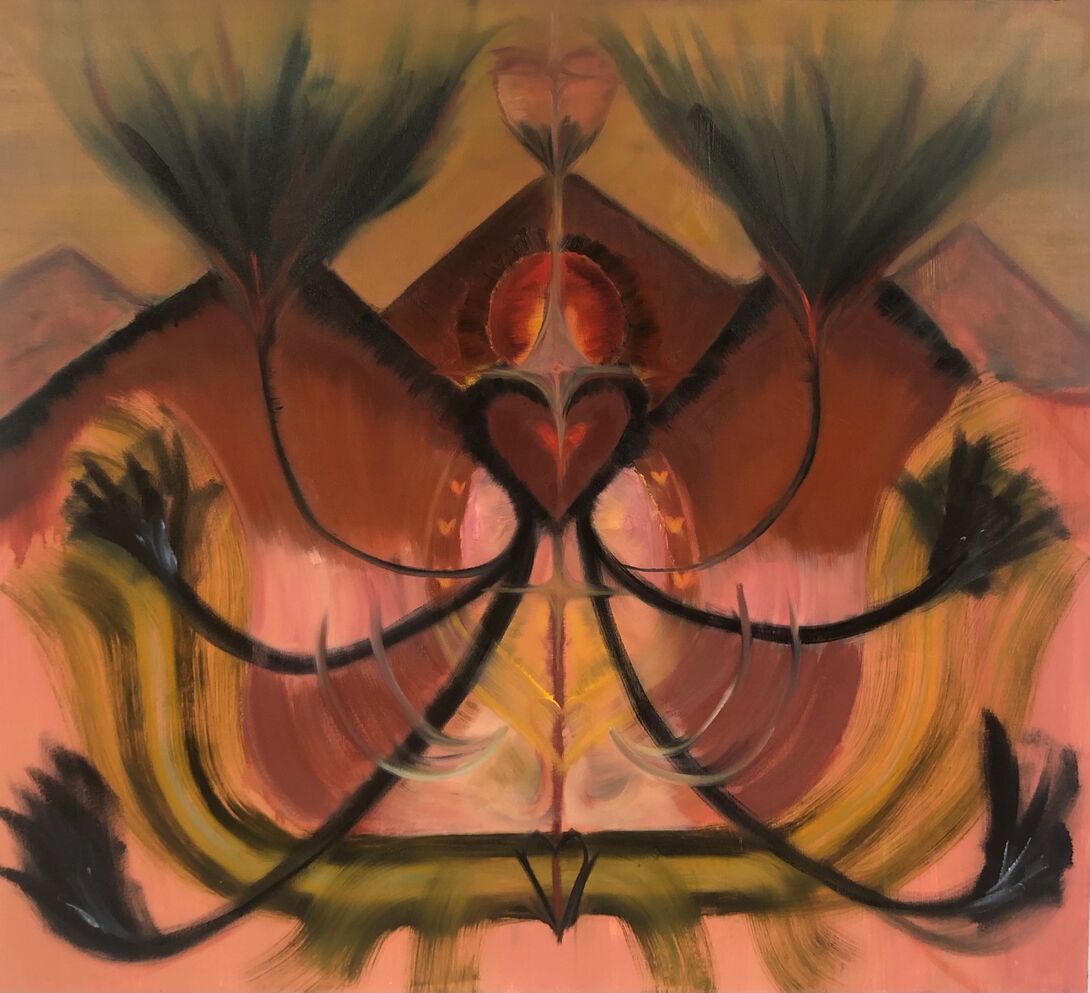 Christina Ballantyne is an artist that contends with intimacy and its multitudes. With grief and mortality. Her paintings ask powerful questions: How are memory and emotions stored within the body? How does longing, guilt, shame, and desire manifest? How can we be physically close to people and still feel alienated?

Ballantyne, a School of the Art Institute of Chicago (SAIC) student pursuing her Master of Fine Arts in Painting and Drawing, hails from Houston, Texas, and is a first-generation Lebanese-Haitian American.

"This has been a journey that started for me as a young child," she shared. "I would spend hours drawing, painting, and sculpting little creatures, but as the years went by, my passion and love for creating took a backseat to other demands."

After college, Ballantyne pursued a career in marketing, but after an unexpected epilepsy diagnosis, her worldview changed. "I was diagnosed with temporal lobe epilepsy. My seizures came in the form of visual and auditory hallucinations that caused a range of intense feelings—from euphoria and excitability to fear and depression."
My paintings are layered over one another, allowing an old image to inform a new one, similar to how our past experiences lead to new ways of acting and seeing the world."

Christina Ballantyne
During a time of immense upheaval, Ballantyne returned to the same act that brought her joy as a little girl: painting. She found solace in the art form and an opportunity to express the profound disconnection she felt from her body. "It's been a lifesaver that's enabled me to process tumultuous emotions and reconnect with myself," she said. This led her to change career paths and apply to SAIC.

During Ballantyne's time in her graduate program, her creative outlook has evolved even further. "My process has changed so much during the relatively short amount of time I've been painting. I used to be married to the content of my work. Now, I come to the studio with no drawing or plan. Going to the canvas without a plan allows my subconscious to be more present."

Her paintings—populated with figures, animals, and cultural iconography—capture a raw vulnerability and aim to tear down walls between the artist, the viewer, and the world around them. "My paintings are layered over one another, allowing an old image to inform a new one, similar to how our past experiences lead to new ways of acting and seeing the world."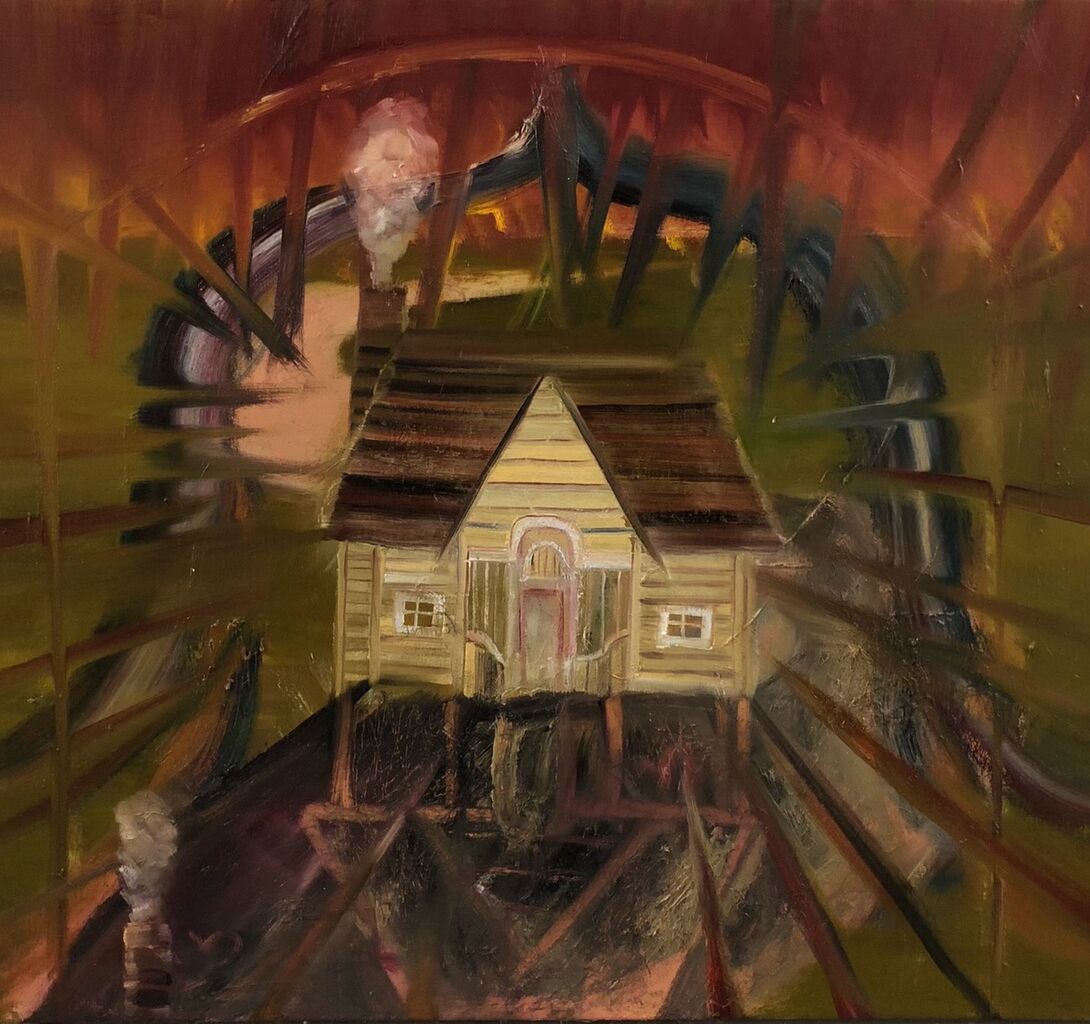 For Ballantyne, painting has not only helped her reconnect with herself, it's also helped her deepen her connections with the outside world. After SAIC, she hopes to continue expanding her community by applying to post-grad residencies, joining artist communities, and pursuing a college-level teaching career.

"It's crazy to me how much we walk around with such similar feelings and thoughts, but they can feel so personal and alienating to us," she shared. "Through painting my own internal dialogue, I'm able to see how it's connected to so many other people's."

In 2021, Ballantyne was the recipient of SAIC's Helen Frankenthaler Scholarship, a prestigious scholarship given to one SAIC student per year. In 2018, SAIC was one of only four schools to receive a $500,000 grant from the Helen Frankenthaler Foundation in support of undergraduate, graduate, and post-graduate art and art history students.