Atomic Chrysalis by Maysam Al-Ani
This project by digital media artist Maysam Al-Ani, specially commissioned for Start a Reaction, utilized an interactive Instagram AR filter to explore topics of metamorphosis and emergence, inspired by the symbols surrounding the narrative of nonproliferation. By marshaling the ubiquitous and often superficial medium of the "selfie" to the nuclear cause, Al-Ani presented a facetious and knowing commentary on the current state of nuclear discourse in popular culture. The filter placed its user into an animation depicting a cycle of nuclear death and florid rebirth, presenting a nuclear crisis that is at once poignant and accessible, individualized and — in the end — inescapably social.
Atomic Chrysalis debuted August 2 and ran for the duration of the Start a Reaction event at Henry Moore Nuclear Energy Sculpture Plaza.
Ideation
Development of this filter-based artwork began in June 2021, through conversations between Maysam Al-Ani and project curator Pedro Alonzo. Pages from Al-Ani's sketchbook illustrate the iterative process that eventually resulted in Atomic Chrysalis.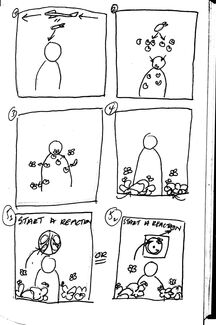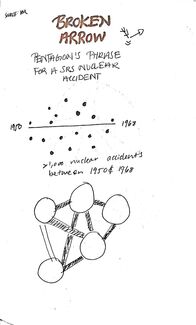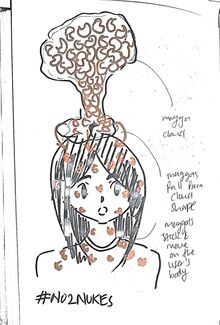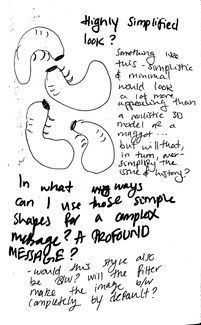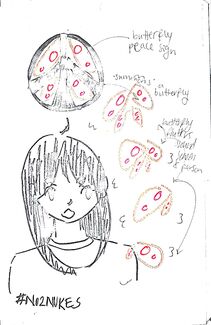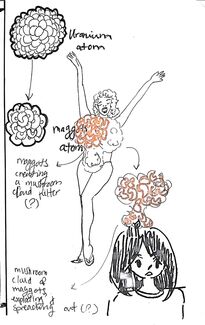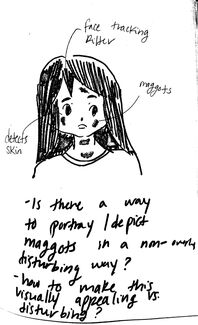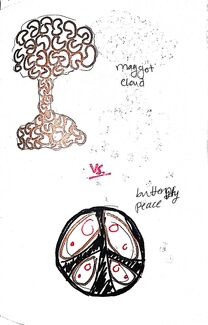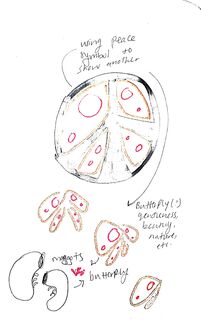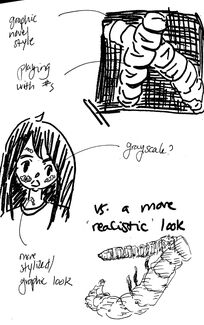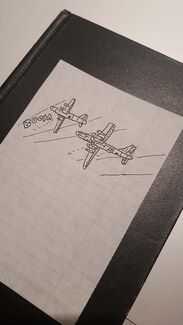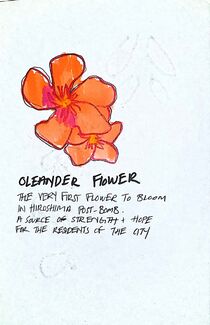 References for Atomic Chrysalis