Architecture & Interior Architecture Capstone Studio 2021
Image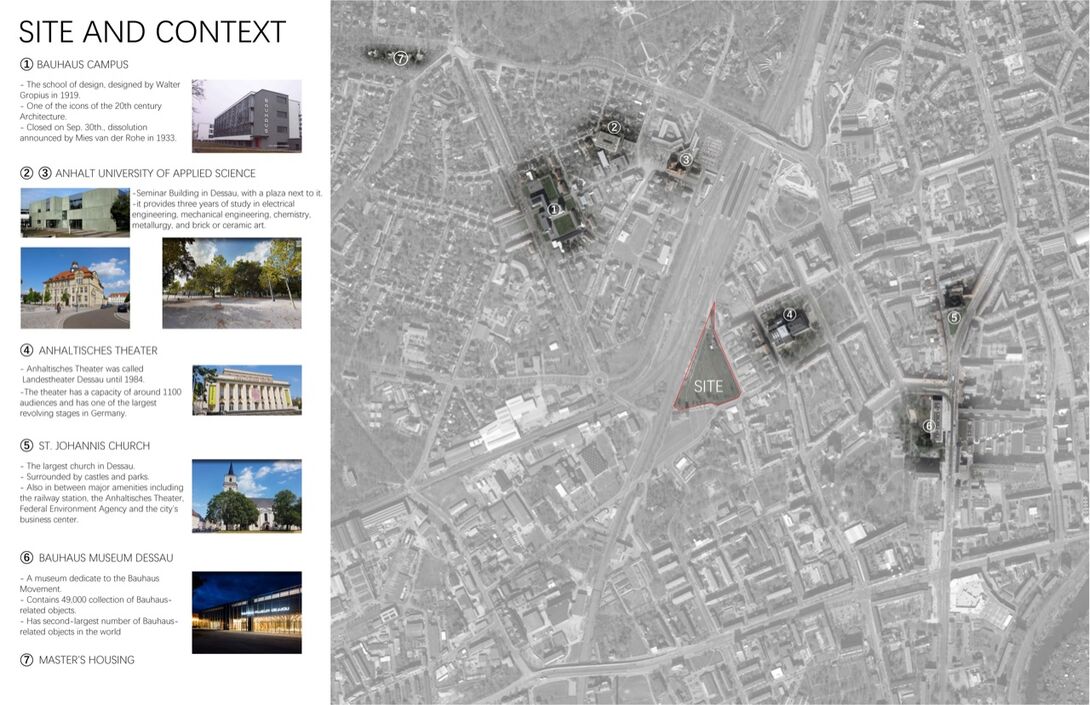 7 Architectural Projects. Senior students from the School of the Art Institute of Chicago, Class of 2021, responded to the Bauhaus Campus 2021 competition organized by ARKITEKTURO. The AIADO 4900 Capstone students (Bella Chen, Chuck Chong, Bella Cosentino, Joslin-Rene Degrate, Venna Huang, Sarie Nohara, Pierre Pi, John Tang, Yifei Yao, Keyi Zhang) have been thinking, drawing and making, from all corners of the world, their own visions for the architecture and design school of the future. 
Image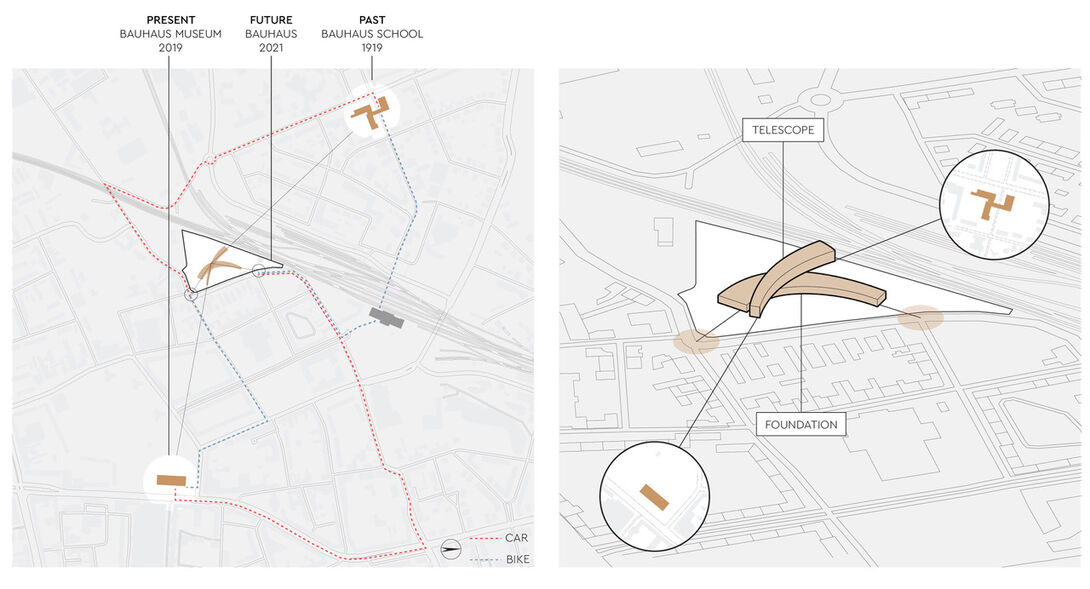 Based on their personal experience and thorough research, and using the brief for the international student design competition to redesign the Bauhaus School building in Dessau, Germany, students have devised their own program and architectural design to respond to the hypothetical needs of a new forward thinking art and design learning institution.
Image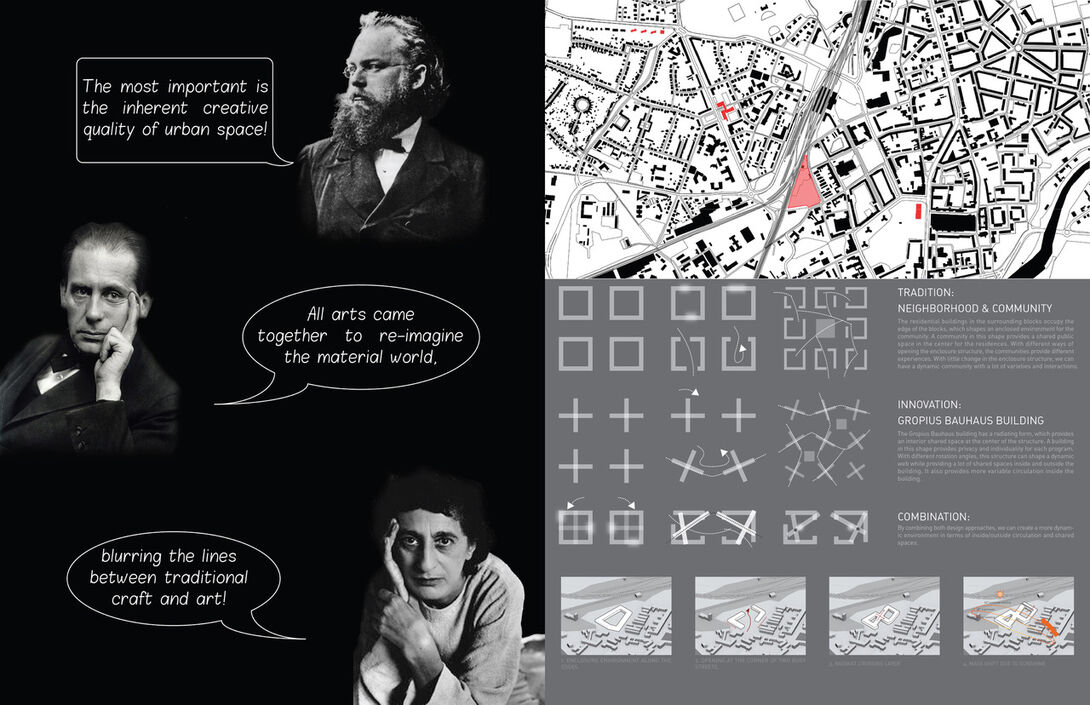 Particular emphasis was placed on the exploration of arts, crafts, materiality, building techniques, mobility and participation, passive and active energy sources, spaces as catalysts for cultivating a meaningful and equitable learning experience.
Image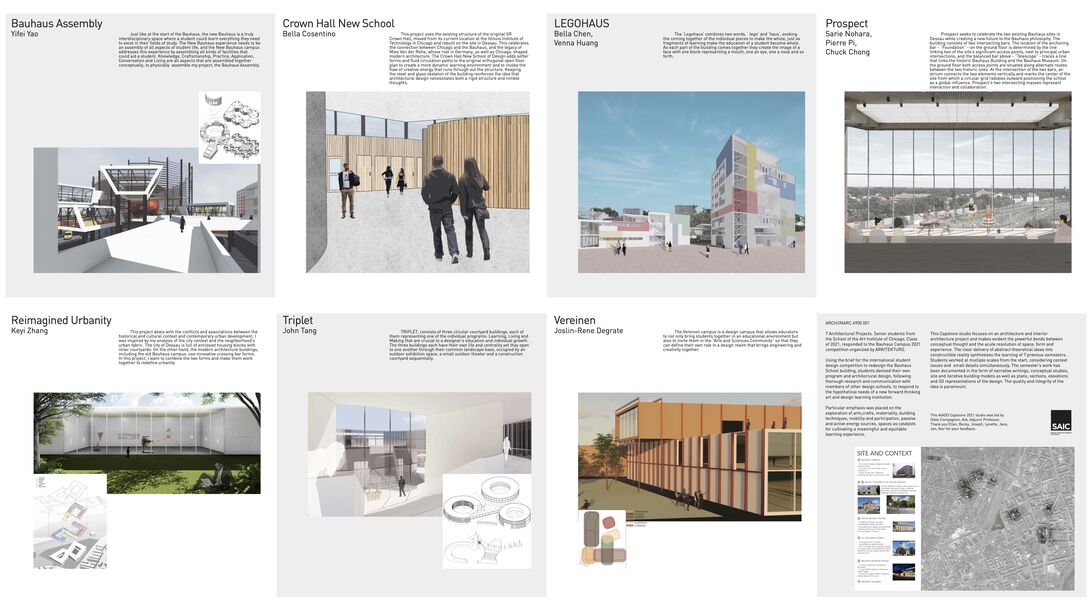 The capstone students and their guests are discussing the projects on Tuesday May 11 2021, between 9:00a.m. and 12:00 p.m. (Chicago time), 8:00 and 11:00 p.m. (Beijing time).
This AIADO Capstone 2021 studio was led by Odile Compagnon, AIA, Adjunct Professor. Thank you Ellen Grimes, Becky Midden, Joseph Altshuler, Lynette Stuhlmacher, Jana Revedin, Jan Tichy, Iker Gil for your interest and feedback.
Congratulations to the class of 2021.