2D Animation in the 21st Century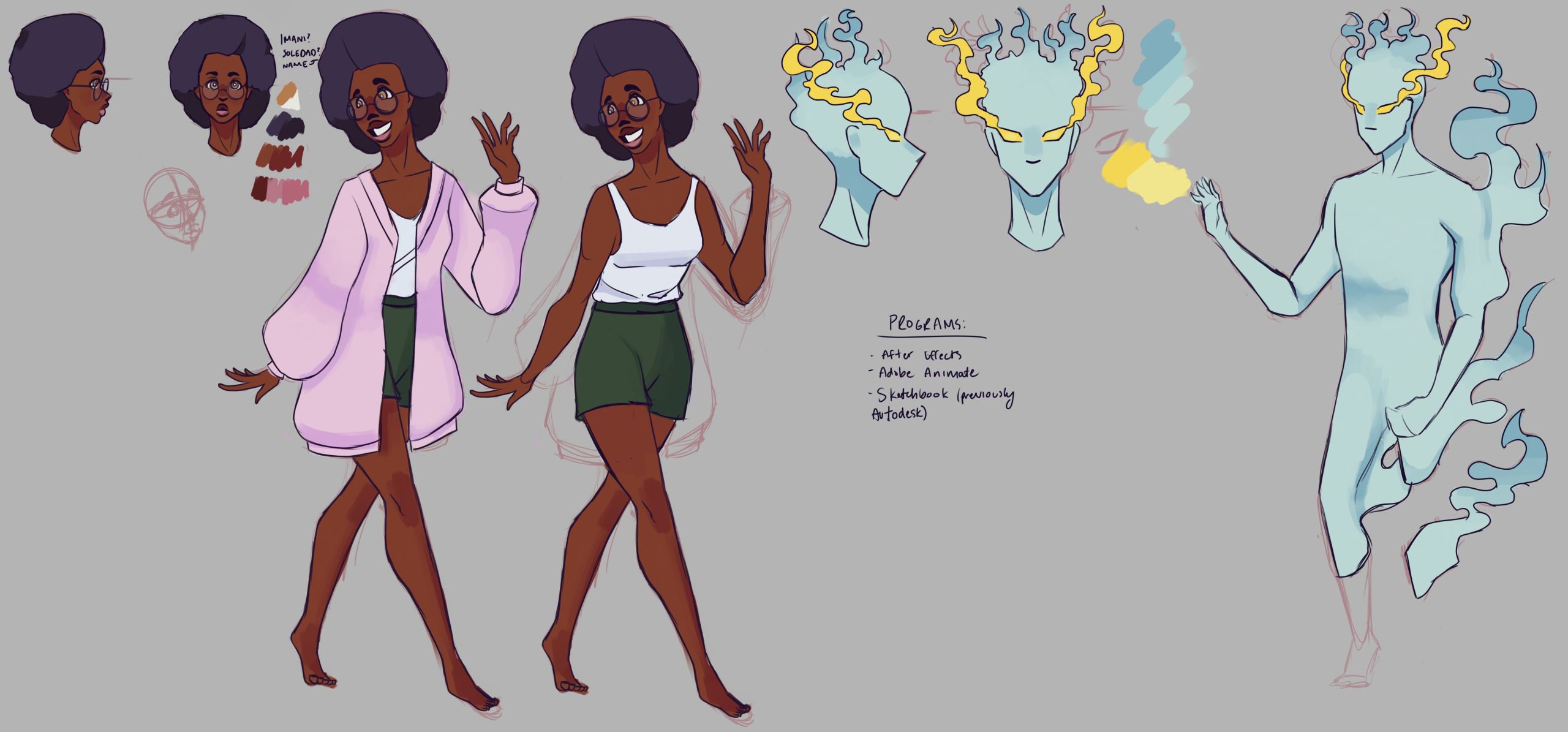 Character design work by student Kessa Dryburgh
Character design work by student Kessa Dryburgh
by Micco Caporale (MA 2018)
Animation can describe something about an experience—the feeling or idea underscoring movement—that live footage can't.
That's a major reason 2D Animation is one of the School of the Art Institute of Chicago's (SAIC) most popular summer courses for teens. Offered as part of the Early College Program Online Summer Institute (ECPOSI), students are empowered to explore world-building and conceptual storytelling in an environment tailored to their unique needs.
While students often come for the formal guidance and structure, their instincts and curiosity have already primed their imaginations for animation. Years spent creating social media personas and digital avatars for video games provide fertile ground for using self-created moving pictures to describe everything from fantasies to institutional critiques.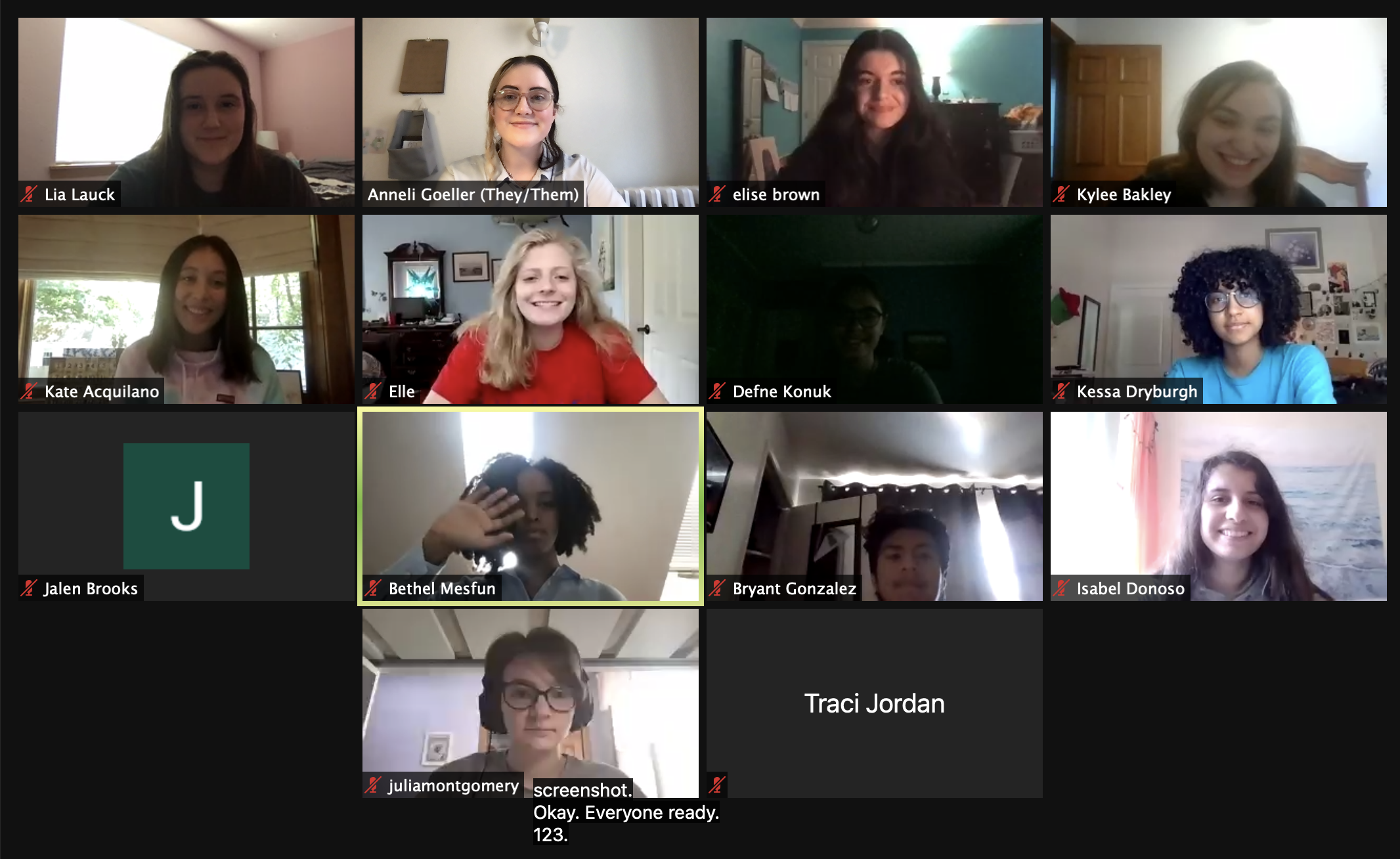 "When it comes to things like creating hyper-realistic 3D avatars of humans," shared Anneli Goeller (MFA 2019), a digital artist who's been teaching the course for three years, "I think it's super important that those tools and who built them are questioned in the classroom. When talking about this hyper-realistic representation of humans, it really becomes less about depicting a likeness of people and more about almost performing as those characters you create."
Goeller's course starts with typical animation exercises—a ball bouncing, a character walking, and other basics that familiarize students with medium-specific tools and principles—but students' first major assignment is to create movement in a digital photograph using Adobe Photoshop tools. By the end of the term, they generate finished animations with music and sound effects that are uploaded to YouTube, then shared in a digital gallery—many students' first group show.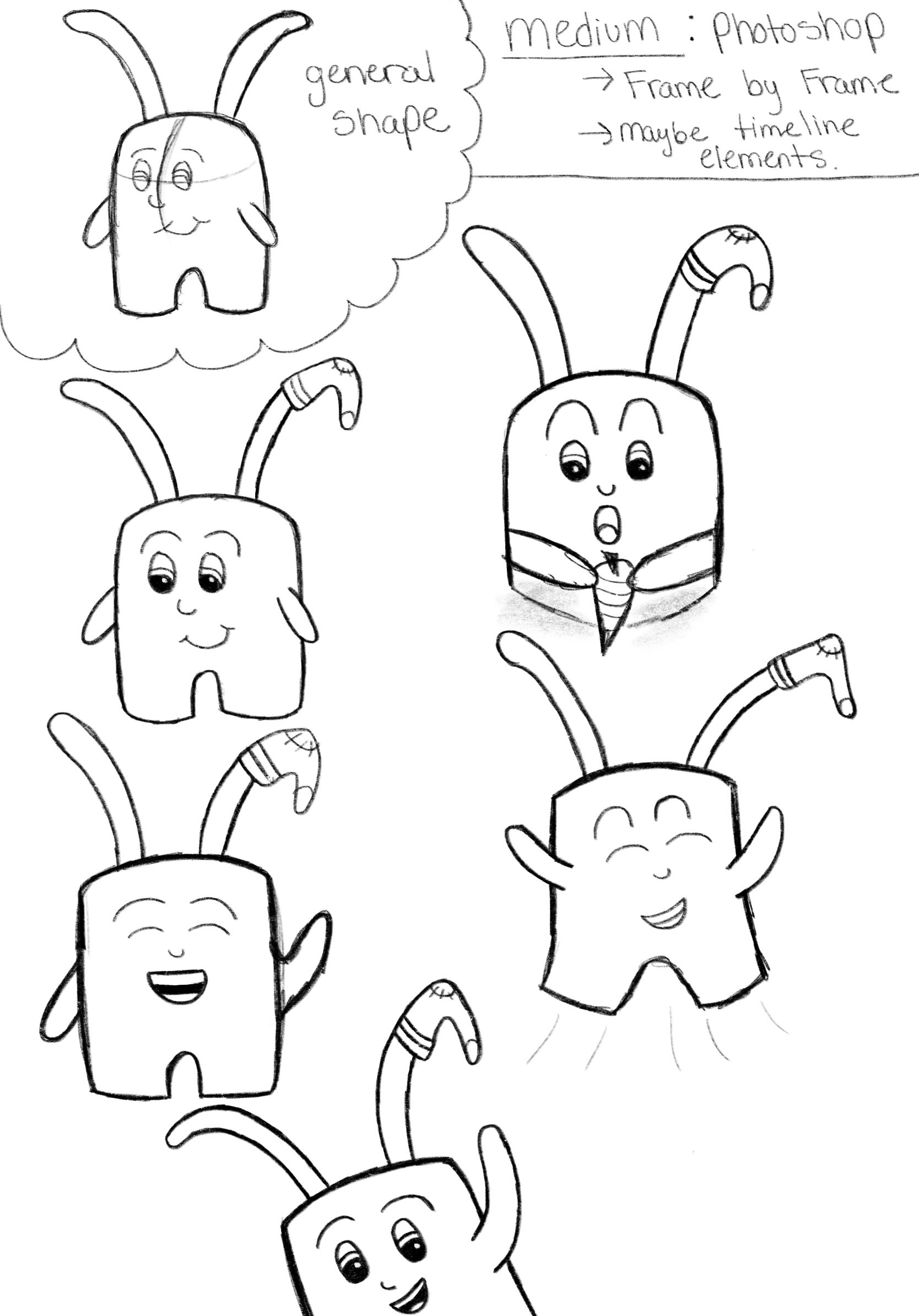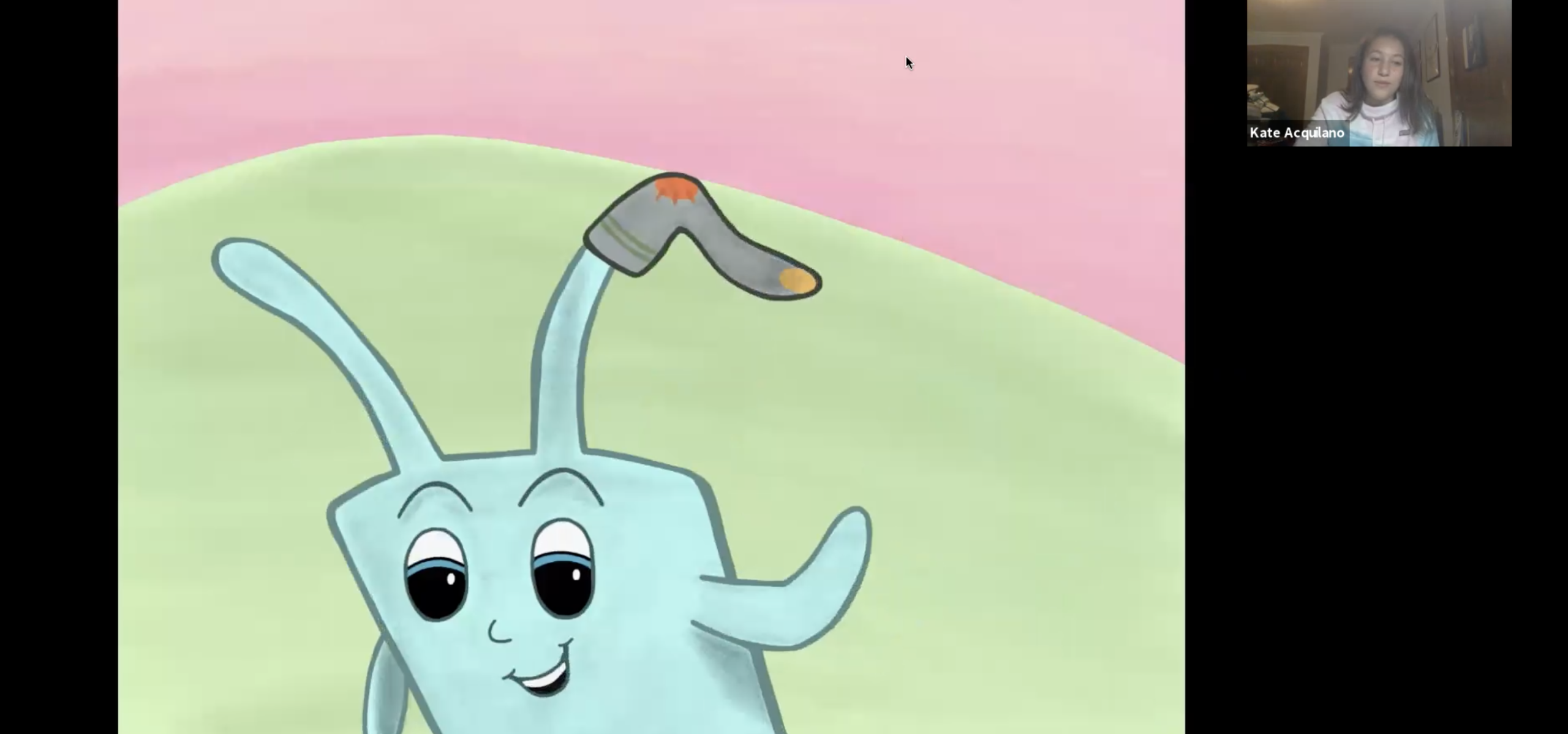 "Before this class, I was completely unaware of all the different ways you could use Adobe to animate in so many different styles," said ECPOSI student Kessa Dryburgh. "I thought it would be a good way to build my portfolio for college applications, but I also liked that I could get professional input on my work from the comfort of my own home. It's given me more tools to explore my creative ideas."

Goeller teaches approaching each frame less as a drawing (a collection of lines) and more as a painting (a collection of shapes that can have dimension or texture). Students are also pushed to consider the image's formal qualities—for instance, whether it's a high- or low-resolution image—and build on that conceptually as much as aesthetically. In one video by student Elise Brown, a shadow comes into focus, then morphs into an alien-like creature approaching a recumbent astronaut. The color is flat, the details precise, but the lines pulse like a heartbeat as anticipation builds toward the alien comparing their hand to the astronaut's only to realize they have some fundamental similarities. In another by Jalen Brooks, what looks like a quick pencil sketch of a figure collapses into various shapes that fold over themselves like trap doors into alternate dimensions.
While class participants already understand digital spaces as sites for display and performance, having a supportive place to confront their constraints and possibilities—and connect that to an artistic lineage—can be a game changer. It's what lured Goeller away from traditional painting almost 10 years ago.
"It's interesting to talk to younger students about these things," explained Goeller, "because social media caters to younger people. Younger people are always on the forefront of what's next." ■