Art School Considerations
Art School Considerations (ASC) is designed to help students realize projects that may present health, safety, legal, or other challenges to the artist and/or members of the SAIC community. ASC provides an avenue for students to make and present potentially challenging work on campus and at SAIC-sponsored events.

Understanding that risks to students and the greater SAIC community can arise, ASC establishes a process to review student projects that may present potential health, safety, legal, or other concerns to the student or the SAIC community. ASC:
Provides timely guidance regarding the realization of proposed student art in a variety of settings, including the classroom, SAIC gallery spaces, and other SAIC public spaces, as well as off-campus;
Engages students in a professional dialogue about aspects of a particular project and how the work can be realized for student success;
Identifies alternatives that will allow the student to proceed with projects in a way that preserves their vision for the work while mitigating risk to the artist and/or the SAIC community.
Image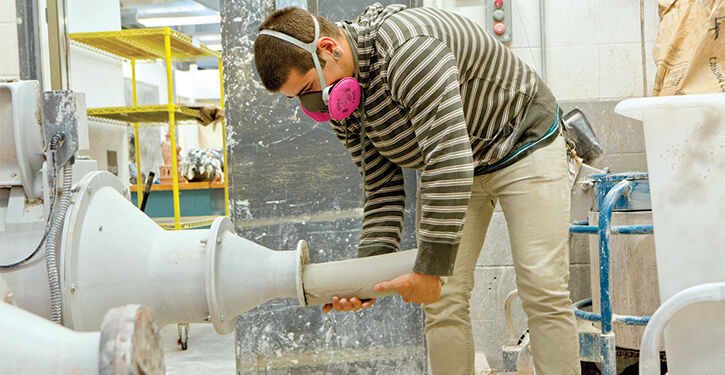 ASC Checklist
Students should consult the ASC checklist during the conceptualization phase of a project and at any point thereafter when details are adjusted to determine if a project may present a health, safety, legal or other type of concern.

If a project involves any of the items on the checklist, or other potential risks, discuss the project with a faculty member, gallery staff member, or shop staff member most closely associated with the project. Faculty and staff members may make recommendations to the student or refer the proposed project to ASC. Students, faculty, and staff may contact ASC at asc_saic@saic.edu.  
Food, Liquids & Controlled Substances: food, water, alcohol, other liquids, prescriptions, and over-the-counter medications
Chemicals & Hazardous Materials: potentially hazardous materials requiring special ventilation, large amounts of materials/supplies not typically used or that are generally prohibited
Biomatter, Bloodborne Pathogens (BBP), & Organic Materials: live animals, untreated hides, taxidermy, biomatter (living or recently living organisms), bloodborne pathogens (BBP): blood, urine, or other bodily fluids, decomposing materials, plants, soil, sand, rocks
Performative: audience interaction/audience participation, actions that may place duress on the body
Weapons: weapons or objects that resemble weapons
Potentially-Sensitive Content: work which may reasonably be foreseen to result in a strong level of emotional distress or perception of threat in the viewing audience generally or in individual member(s) of an audience
Structures & Kinetics: unprotected sharp edges, points, moving components, pedestals, heavy or unstable objects, installations outside the gallery or classroom, objects hanging from above, building a wall or altering a wall, overhead enclosures (tents, roofs, etc.), window coverings
Electrical & Sound Levels: bare wiring, spliced wires, invented or altered electrical items, sound levels, and frequency
Alternative Spaces: SAIC public spaces, stairways, hallways, elevators, sidewalks, exterior facing windows, ceilings, pipes, drop-down, sprinkler systems, any area of the Museum
Fire & Safety: candles, open flames, fire extinguishers, exit signs, alarm systems as artwork, potential tripping hazards, projects that block egress
Community & Courtesy: confidentiality, privacy & anonymity, permissions, copyrights, public interaction