Liberal Arts Department
The Department of Liberal Arts provides the rational and intellectual foundation for success at the School of the Art Institute of Chicago (SAIC) and in your continuing practice as a thinker and an artist.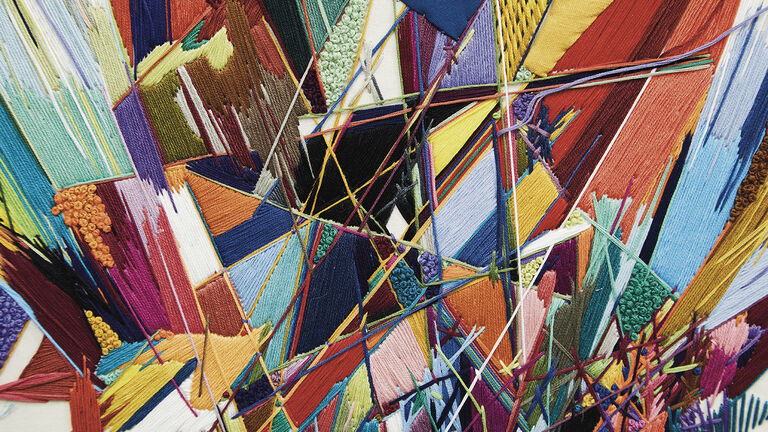 Undergraduate Application and Merit Deadline: January 15
Submit your application and portfolio by January 15 to be considered for Fall 2024 admission and merit scholarship.
Jamie Lynn Lewin, In An Instant, 2022, yarn on plastic canvas
Liberal Arts Coursework
Undergraduates are required to complete some coursework in this department, with specific requirements varying by degree. Many of the courses combine specialized knowledge with art topics, so knowledge may be applied to studio work. The department offers courses in the following subject areas:
Humanities
Social Science
Natural Science
English
Foreign Languages
Students may choose a BFA in Studio with Liberal Arts Thesis Option in which they complete a nine-credit, research-based academic thesis as part of their BFA in Studio degree.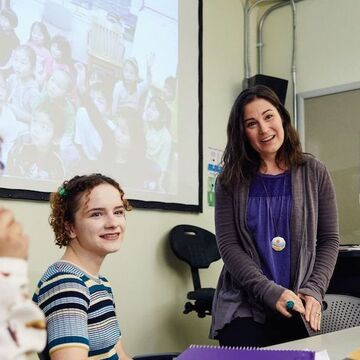 Mission
Engagement with liberal arts and sciences fuels creative production, and vice versa. We want students to understand and articulate the significance of what they produce; to critically engage ideas, arguments, and evidence on issues of concern across the globe; and to nurture lifelong habits of learning, curiosity, and discernment. It's important for students to cultivate an awareness of their citizenship within an interconnected world. The Liberal Arts curriculum brings together skills in both critical thinking and writing in order to allow students to shape their own meaningful ideas, opinions, arguments, and claims.
Department of Liberal Arts MacLean Center
112 S. Michigan Ave., suite 605 Chicago, IL 60603