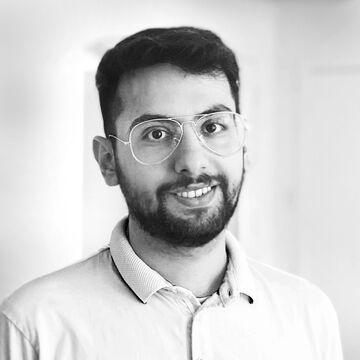 Bio
Adel, a passionate and dedicated professional architect, is driven by the art of design and committed to creating extraordinary spaces that exceed expectations. With a strong belief in the power of hard work, fun, and unwavering passion, Adel infuses these essential elements into every project undertaken. For him, architecture goes beyond aesthetics; it is a medium for creating memories and experiences that feel like dreams.
Adel's fascination lies particularly in psychogeography, a field that holds the potential to elevate the emotional and behavioral well-being of users. Captivated by the concept of augmented urban memory maps, he strives to seamlessly blend a community's past, present, and future. By leveraging the principles of psychogeography, he endeavors to create spaces that not only meet functional needs but also establish meaningful connections with the history, culture, and identity of the area.
Throughout his career, Adel has demonstrated professional expertise and dedication, earning accreditation from the Royal Institute of British Architects (RIBA). Collaborating with the United Nations on architectural research (Targeting Beirut Blast in 2019) has provided invaluable insights into global design challenges. Furthermore, Adel's commitment to innovation and visionary leadership was recognized through the receipt of a fully funded merit Scholarship for an MFA in Architecture from the School of the Art Institute of Chicago(SAIC). His dedication was further highlighted by the honor of receiving the Student Leadership Award in 2023 from SAIC.
With a Master's degree, MFA in Architecture, from the School of the Art Institute of Chicago, and a Bachelor of Architecture Degree from Beirut Arab University, Adel's educational background provides a solid foundation for his expertise. Currently, Adel applies their skills as a designer, utilizing his expertise to create compelling digital experiences that resonate with audiences.
In addition to architecture, Adel possesses a diverse skill set that encompasses various advanced design applications. Proficient in HTML coding, CAD product rendering, Adobe design suite, augmented technology, and video editing, and animation. Adel brings versatility to their projects and delivers comprehensive solutions.
Adel's unwavering commitment to pushing boundaries, exploring new frontiers of design, and making a positive impact through their work shines through in their every endeavor.