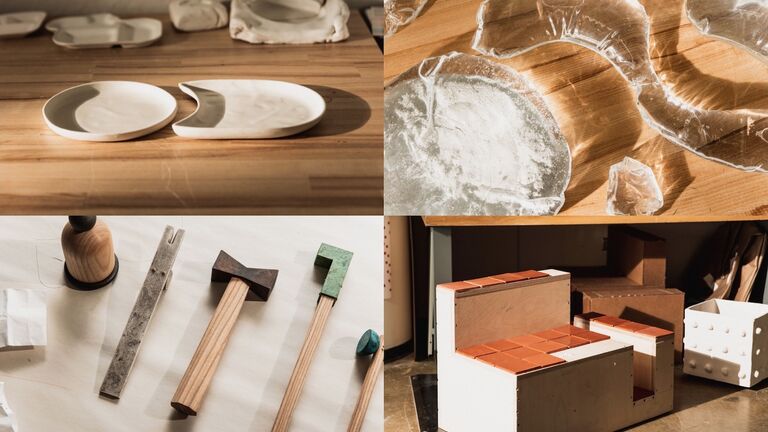 SAIC Capstone Course, Whatnot Studio, Featured in Virtual Exhibition
SAIC's 2019-2020 Whatnot Studio course was featured as part of Offsite Online, a virtual exhibition from Sight Unseen and Dezeen, highlighting over 100 designers and students. Whatnot Studio is a two-semester long capstone course in the Department of Architecture, Interior Architecture, and Designed Objects (AIADO) taught by Assistant Professor Pete Oyler and Lecturer Jonah Takagi, engaging upper-level undergraduates and graduate students in creating work for exhibition in the spring. The theme for the 2020 Whatnot Studio was utopia. As Oyler said, "Students in the course have explored a range of topics–from utopian ideals of order exemplified in the development of post-war American suburbs and also in Renaissance gardens to the idea that utopia is fast comfort food, a tidy workspace, a handmade tool, and access to clean water. Aptly titled Eighteen Perspectives on Utopia, this diverse collection of work explores the blurred lines between utopia, dystopia, and reality."
As a result of the pandemic, students were unable to finish their projects, so the collection was photographed as a work in progress.