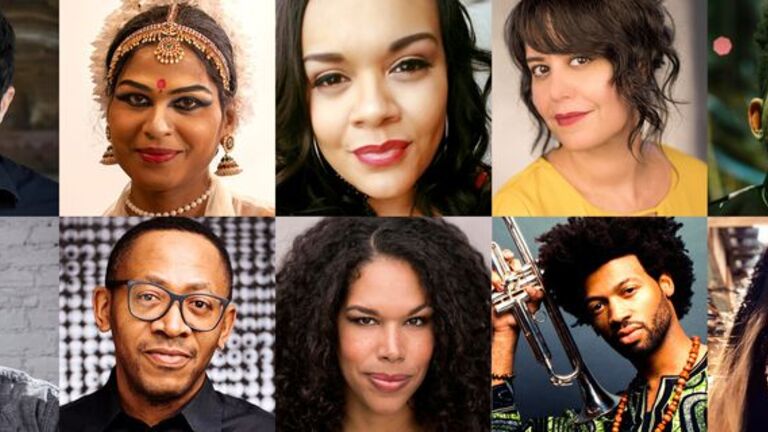 Three Alums Receive 3Arts Awards
Damon Locks (BFA 1991), Norman Teague (MFA 2016), and Santiago X (MFA 2018) were awarded grants from 3Arts, reports the Chicago Tribune. The alums are among the 10 local teaching, performing, and visual artists who will receive $25,000 unrestricted grants.
3Arts looks to support local artists as, "They're looking for artists with a distinctive artistic voice, technical acumen, and who are making a real difference in the Chicago area through their work…It's very much a celebration of all artists in Chicago," says 3Arts executive director, Esther Grisham Grimm.
Santiago X, speaks on receiving the grant; the funds assisted him in moving to an artist studio and creating his effigy earthworks. "I intend to keep making and creating and trying to create space for people to think," he said. "Welcome to Chicago, that's how it felt when I got that award." X says.