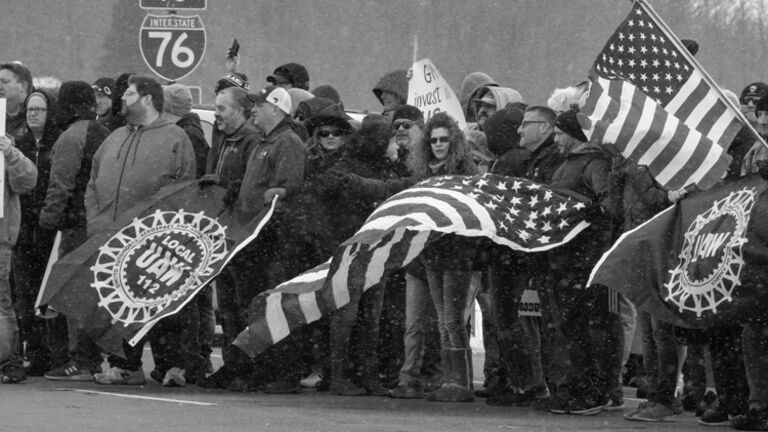 LaToya Ruby Frazier's Photo Essay Tells the Story of a Factory Town with No Factory
Associate Professor of Photography LaToya Ruby Frazier contributed a photo essay and interviews with the portrait subjects for the cover story, "The Last Cruze," of the "Money Issue" of the New York Times Magazine. Frazier's photo essay tells the story of workers from the General Motors plant in Lordstown, Ohio, which manufactured the Chevrolet Cruze, and was unallocated on November 26, 2018. "On that same day, Mary Barra, the chief executive of G.M., announced that the company would unallocate four other North American plants and cut roughly 6,000 unionized hourly positions and 8,000 salaried positions," states the article. 
Her photos show the various stages of the plant's closing, from union workers meeting to discuss their options and demonstrating to put pressure on G.M. to the journey of the last Cruze, which came off the assembly line on March 6. Frazier's interviews with individual portrait subjects appear throughout the story, showing the personal toll that the shutdown had on workers. "By then, it had already come to be much more than a car. It was a token of the most coveted working-class possession: a secure, well-paying job with health insurance and a pension."