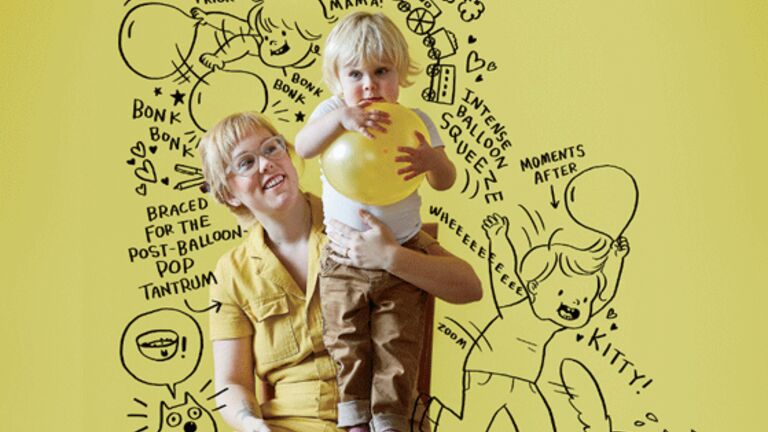 Lucy Knisley Illustrates Latest Graphic Memoir on Pregnancy
Lucy Knisley (BFA 2007), author, comic artist, and illustrator recently released her sixth graphic novel, Kid Gloves: Nine Months of Careful Chaos. The graphic novel not only depicts the months leading up to her pregnancy but exposes Knisley's laughable thoughts on her own reproductive education while diving into the history and politics of reproductive health. In an article with Chicago magazine Knisley chronicles the perils during the nine months of chaos, distress, and the humor of pregnancy, "What I experienced was no different than what thousands of people have and will experience. And I want to own my particular version of that story and show people that you can live through something terrible and still be you."
In an interview with the Chicago Tribune Knisley states she initially came to SAIC to study painting. However, during her first year she became captivated by her love of comics and continued on to pursue an unconventional path towards drawing and writing, "At the time, there wasn't a program for it, so I had to find understanding drawing and writing professors who would allow me to experiment with making comics. I also had to compromise and learn traditional techniques in both mediums, which I think made me a better comic-artist and writer in the long-term."
Knisley, whose graphic novel Relish has been noted as a New York Times best seller, continues to chronicle her life in every step. This month she'll release the illustrated baby book, You Are New and next year a collection of comics Go to Sleep (I Miss You) about her infant son will be released.