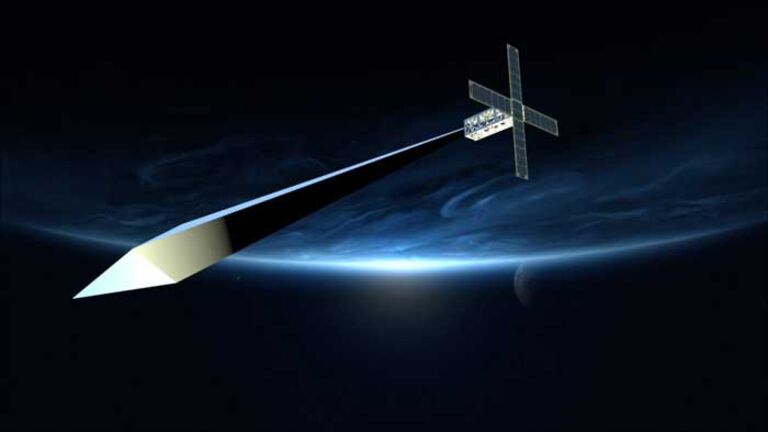 PBS Newshour Reports on Trevor Paglen's Reflective Sculpture to Be Sent into Space
A PBS Newshour article details Trevor Paglen's (MFA 2002) Orbital Reflector, a sculpture to be launched into space from Vandenberg Air Force Base, California in mid-November.
The aim, for Paglen, was to "make a satellite that's the exact opposite of every other satellite that's ever been made," or, "an object with no military value." In investigating "who is allowed to operate past Earth's atmosphere." He further adds, "I was thinking about, could we imagine a version of spaceflight that was about public space and was not about militarism?"
Partnering with the Nevada Museum of Art, Paglen took into account light intensity, the duration of time the object will be in space for, and the technology best suited to achieve these. A Kickstarter combined with several sponsors raised $1.5 million, which went toward fabrication and launch costs, according to Amanda Horn, director of communications at Nevada Museum of Art. Like any other object sent into orbit, the project has to go through an extensive licensing process. The sculpture had to comply with International Traffic in Arms Regulations, the Federal Communications Commission (FCC) and the US Air Force, and other wide-ranging international and national standards. A week prior to the publication of the PBS Newshour article, the project was given a license by the FCC to send details about frequency to the International Telecommunications Union and the FCC, in compliance with International Radio Regulations.