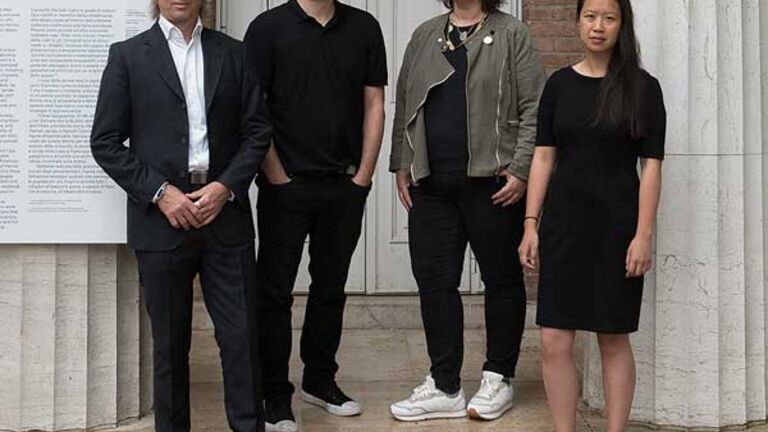 Chicago Magazine Interviews Ann Lui
Chicago magazine conducted a Q&A session with Architecture, Interior Architecture, and Designed Objects Assistant Professor Ann Lui, for her role as a curator of the US Pavilion's Dimensions of Citizenship exhibition at the Venice Architecture Biennale. 
In the interview, Lui speaks about the concept behind Dimensions of Citizenship as being "able to speak through a unique voice that questions of citizenships across a range of scales." The idea of the nation is one such scale. Lui also mentions artists' unique roles in "satellite collateral components of the projects," which come together in the Transit Screening Lounge. It is a screening of five films by artists, including international artists and not designers or architects per usual, which she finds "amazing and exciting." 
Lui expounds on the complex issues of nation-states and citizenship beyond architectural practice, by "not trying to diminish both the violence and privilege of being associated with the nation-state" while emphasizing interest in citizenship going "beyond the scale of the nation and tries to encompass and look at these different modes of coming together."