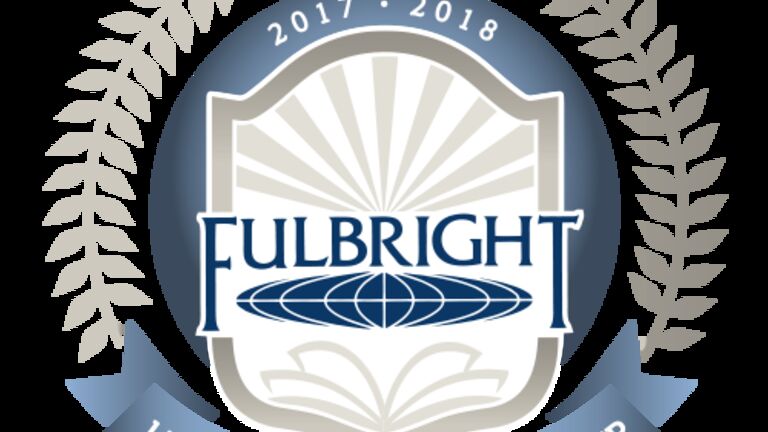 Six SAIC Alumni and Current Students Named Fulbright Students
The School of the Art Institute of Chicago (SAIC) is excited to announce six US Fulbright Students for 2018, the most Fulbright Students ever awarded to the School in a single year. The 2018 Fulbright Students include Rosabel Kurth (BFA 2017), William Wiebe (MFA 2018), Marina Leybishkis (MFA 2017), Christalena Hughmanick (MFA 2012), Catalina Bode (BFA 2018), and Mohammad Omar Aziz (BFA 2006).
In the fall, Kurth will head to Austria to study the "context and history of the archetypal Jewish body through exaggerated anti-semitic imagery." Weibe will  "use the restoration and repatriation of cultural heritage as a lens to decipher the process of reconciliation in divided Cyprus." Leybishkis is going to Greece to study how art can bridge disparate refugee and migrant communities. Hughmanick will "gather members of the art and craft communities in Budapest to collectively complete large scale quilts" for exhibition at the ruins of Aquincum. Bode will be traveling to Spain to teach English, as the School's first-ever English Teaching Assistant award from the Fulbright program. And Aziz will be going to Tajikistan, where he will "focus on the displacement of Afghan refugees in Tajikistan, research the history between the two cultures, and work to understand the current situation and opportunities for the Afghan refugees in Tajikistan."
With these researchers named, SAIC remains a top producer of Fulbright fellows. Learn more about the Fulbright program here.