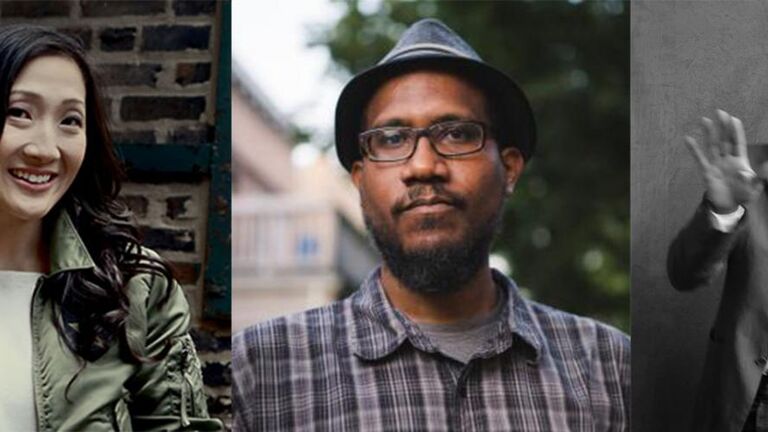 Norman Teague, Andres Hernandez, and Jennifer Park Featured in Chicago Architect
Alum Norman Teague (MFA 2016), alum and faculty member Andres Hernandez (MA 2004, Art Education), and faculty member Jennifer Park (Architecture, Interior Architecture, and Designed Objects) are featured in the March/April issue of Chicago Architect magazine. Their work, along with a team of architects, designers, artists and educators, is pushing the design and creation of the Barack Obama Presidential Center, a museum that will house ephemera, documents and artifacts from the 44th presidency, to new heights.
The team with which Teague, Hernandez, and Park are involved is responsible for engaging the community in the design of the museum by crowdsourcing ideas and holding participatory and interactive meetings for the community. One such meeting, which was held on Martin Luther King Jr. Day in January 2018, served to introduce the team, inform the community of the design process and invite the public to share their thoughts and ideas.
Teague explains to Chicago Architect, "Emphasizing public interactions allows us to be open about the process, to deliver not just an exhibit design but a design process." The finished result will be what Teague calls "an interpretive experience." Read the full article on Chicago Architect.