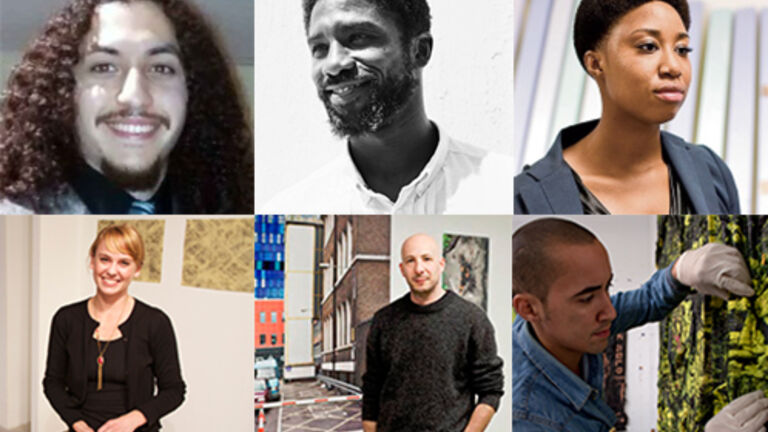 Leonore Annenberg Fellowship Fund Celebrates Brilliant Decade
Throughout its decade-long existence, the Leonore Annenberg Fellowship Fund for the Performing and Visual Arts has awarded six SAIC students with its prestigious Annenberg Fellowship. The Leonore Annenberg Fellowship Fund was created by Leonore Annenberg in 2007 as a "wasting endowment" which would spend it's principal balance and interest in 10 years. The program reflects the late Leonore Annenberg's lifelong commitment to the arts, her desire to provide opportunities for artistic growth, and her intention to strengthen American cultural life. Since its inception the fund has contributed $6 million to arts fellowships. 
In 2017, the fund's final year, painter and SAIC alum Herman Aguirre (BFA 2014, MFA 2017) was one of eight Annenberg Fellows to receive the award. As an Annenberg Fellow, Aguirre receives $50,000 a year for two years to help him further his artistic practice and achieve professional success. Other SAIC alumni who have also received this prestigious award are Angel Otero (BFA 2007, MFA 2009) Annenberg Fellow 2009, Steve Daly (MFA 2011) Annenberg Fellow 2011, Crystal Gregory (MFA 2013) Annenberg Fellow 2013, Caitlin Cherry (BFA 2010) Annenberg Fellow 2015, and Nyugen Smith (MFA 2016) Annenberg Fellow 2016. 
To read more about the artist and performers awarded at the Leonore Annenberg Fellowship Fund.