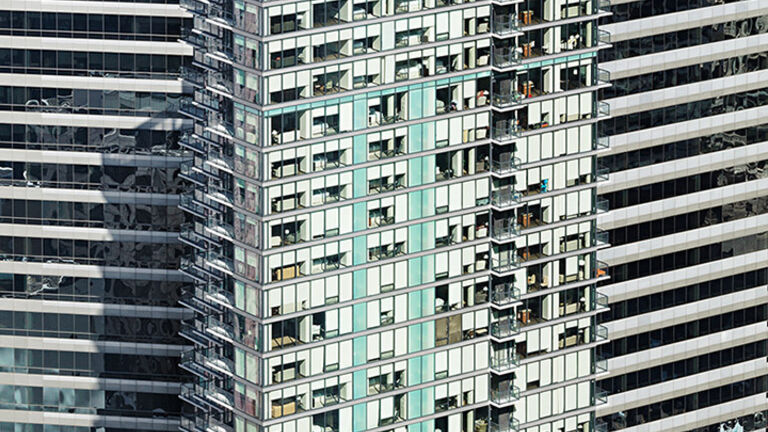 Co. Design Showcases Daniel Everett's Urban Vision
Walking down the same streets, looking at the same buildings, and adhering to the same weekday routine are all common experiences for city dwellers. It falls on artists to elevate the everyday grind into something splendid—to make the mundane visible.
Case in point: Daniel Everett's (MFA 2009) photographs, which were recently profiled on Co. Design. Everett who teaches at Brigham Young University, isn't interested in glossy and idealized portraits of urbanity; rather, he fixates on microscopic details, such as the repetitive grids of glass building facades, esoteric symbols spray-painted on the sidewalk by construction workers, and the askew hatch marks of crosswalks.
"Once you get to know a place too well," Everett told the website, "all of the strangeness of the place slowly becomes invisible to you and you end up inoculated. I'm interested in order, perfection, and a pursuit of meaning in anonymous space–but in a conflicted and ambivalent way,"