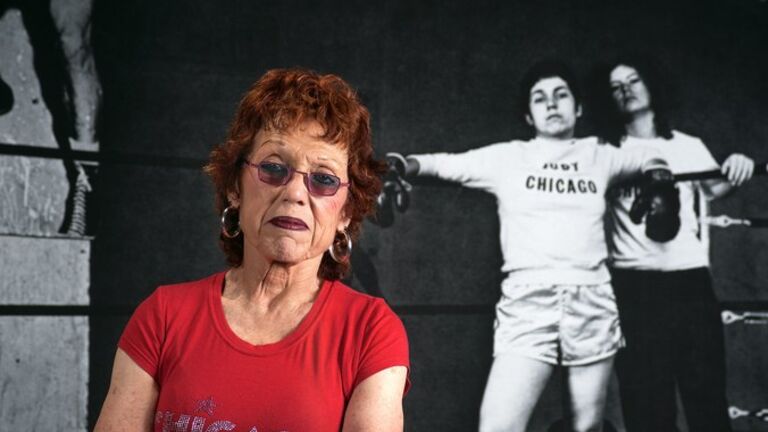 Judy Chicago's "Dinner Party" Revisited at Brooklyn Museum
After taking up permanent residence in the Brooklyn Museum a decade ago, Judy Chicago's Dinner Party has been relit for an exhibition called Roots of the 'The Dinner Party': History in the Making. Hundreds of workers helped create the dining installation, where each setting represents a woman undervalued or ignored by history; and now their names are exhibited with the work as part of its history.
At 78, Chicago is enjoying a resurgence: the National Museum of Women in the Arts mounted a similar exhibition on Dinner Party's history; the installation was featured prominently in an episode of Netflix's Master of None; and Chicago is in talks with Transparent creator Jill Soloway to develop a show based on Womanhouse, a 1970s feminist art space Chicago created with Miriam Schapiro. Read more about Chicago's revival in W Magazine.