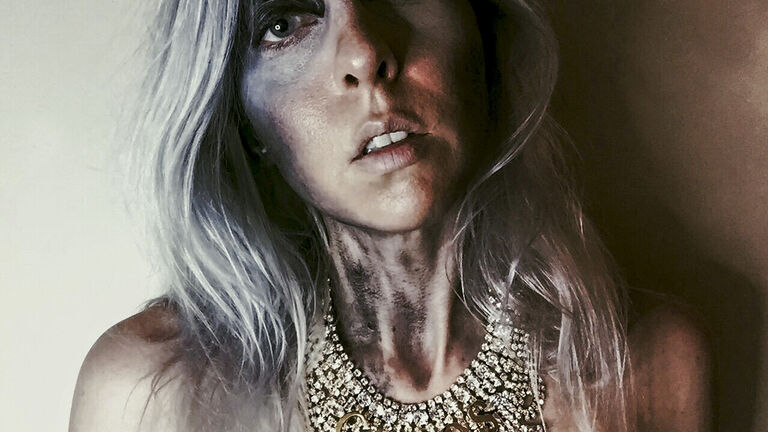 Lingua Ignota Profiled in Village Voice
As her EP appears to strong reviews, SAIC alum Kristin Hayter (BFA 2008) traces the roots of her visceral and varied practice in an extensive profile in the Village Voice.
A survivor of domestic abuse, Hayter, who performs under the stage name Lingua Ignota (Latin for "unknown language"), creates work that's primarily concerned with violence against women. LET THE DEVIL OF HIS OWN LIPS COVER HIM, her debut album, donated all its proceeds to the National Network to End Domestic Violence. ALL BITCHES DIE, her new project, takes inspiration from the Angela Browne's book When Battered Women Kill.
"I was thinking about what it means to be a survivor and the different roles that you have to embody as a victim," she told the Voice's Jaime Lowe "[The album] is about the dichotomy of victim-slash-monster, and using tropes commonly used in harsh noise and metal and subverting them."
While citing the influence of her master's program (four of the songs on her debut album were from her graduate thesis), the beginning of Hayter's explorations into amalgamated sound, image, and language begin at SAIC, where she studied under Mark Booth (MFA 1995), Assistant Professor in the School's Writing and Sound departments. Her BFA thesis featured a Bach composition deconstructed into procedural poems, which were then turned back into music and accompanied by visual material. Hayter continued exploring hybridity at Brown; her thesis there was a thirteen-song cycle based on a 10,000 page book of found material—consisting mostly of misogynist lyrics and Internet invectives.
Of her work and the impact it has on music fans and fellow survivors alike, Hayter doesn't see a change in direction anytime soon. "I want to keep going. This is what I want to do," she said.