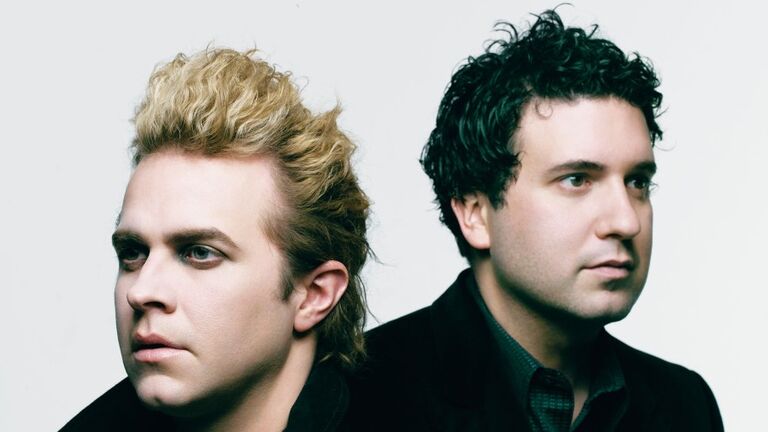 Fischerspooner Boasts Simultaneous Album/Exhibition Release
Warren Fischer (SAIC 1991–93) and Casey Spooner (SAIC 1989–1993) make up Fischerspooner, the electroclash duo now on their fourth album. SIR is the name of the album, which is produced by Michael Stipe, and a concurrent gallery exhibition.
As reported by Artforum, the exhibition, also titled SIR, consists of photo, film, and sound installations—incorporating images taken by photographer Yuki James in Spooner's old apartment. A video artist and experimental theater performer, Spooner's art melds seamlessly with music industry considerations. Photographs are printed as wallpaper; then, images of these were used in the music video for the song "Togetherness." 
SIR debuted in Vienna on June 29 at the Museum Modernrer Kunst Stiftung Ludwig Wein (MUMOK). W magazine covered the exhibition in July—noting its eventual overlap with the album's September 22 release date and that Stipe, the famed R.E.M. frontman and Spooner's former boyfriend, came as a revelation: Fischerspooner had never worked with a producer before. (Fischer is a classically-trained musician.)
"There's a new naturalism in our music," the duo told Artforum's Alex Fialho. "Michael [Stipe] was obsessed with making sure we didn't airbrush the vocals too much. He wanted it to feel human, and so the vocals are dry and unaffected."
You can hear them for yourself at Pitchfork, where they released "Have Fun Tonight," their first song in eight years. In addition to Stipe's work, the track also features production from Boots.