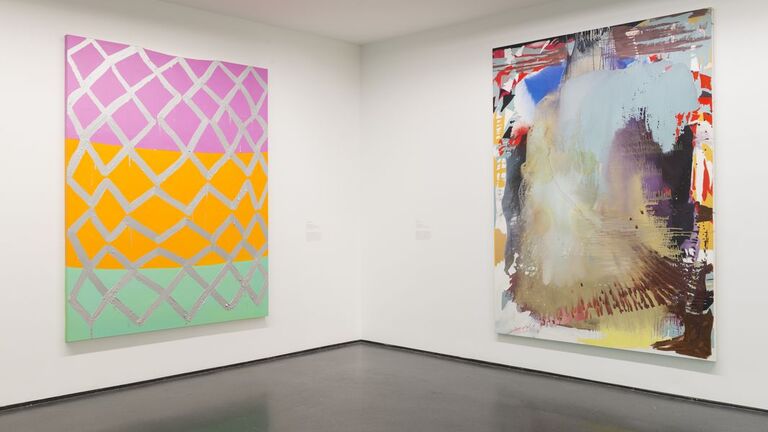 For Claudia Hart, Reality Is Virtual and the Future, Female
Artist and SAIC Associate Professor Claudia Hart (Film, Video, New Media, and Animation) wants her students to start a riot, or, rather, an art museum revolution. And, if the Riot Grrrls app they developed in Hart's Virtual Installation course is any indication, she might soon meet this goal. Created in conjunction with the Museum of Contemporary Art's (MCA) Riot Grrrls exhibition, the app allows artists to augment reality and use paintings as QR codes that produce animations over the canvases when viewed through a smart device. 
"I looked into the MCA and found the perfect exhibition to augment: Riot Grrrls, a presentation of abstract paintings from the museum's collection, organized by Chief Curator Michael Darling. Riot Grrrls was a feminist and queer punk-rock movement during the 1990s that was known for its powerful zine culture," Hart writes on the MCA blog. "For me, the connection of contemporary digital-media apps to both the marketing and entertainment industries (re: mail-order catalogs and the wildly successful, albeit short-lived, Pokémon app) and the historical relationship of today's internet bloggers to nineties zines was inspiring. Our current digital paradigm shift was nascent in the Riot Grrrls movement! This exhibition was ripe for art pedagogy."