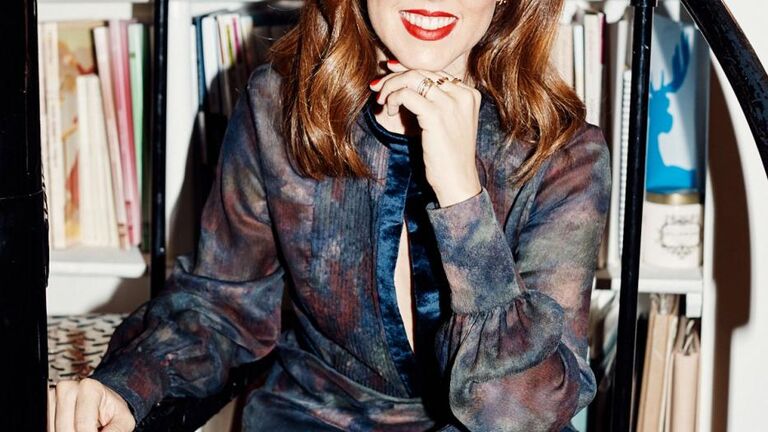 Trailblazing Women Inspire Alum's New Fashion Line
Alejandra Alonso Rojas (Post-Bac 2012) recently rethought her trendier debut line, À Moi to launch her new namesake line in September 2016, a more mature and authentic collection—boasting classic, well-tailored pieces made to be relevant regardless of season.
Based on classic Spanish stylings with pieces that are hand-kitted and dyed, Rojas spoke to Coveteur about taking inspiration from the trailblazing women in her life and vintage couture pieces such as her grandmother's Balenciaga wedding dress. She described her entire family as art lovers and Picasso as her favorite artist of all time. Her father—a suit-wearer from Monday through Friday—surprised her with two Picasso paintings at her New York apartment. "I've been to the tailor with [my father] since before I can even remember," she said.