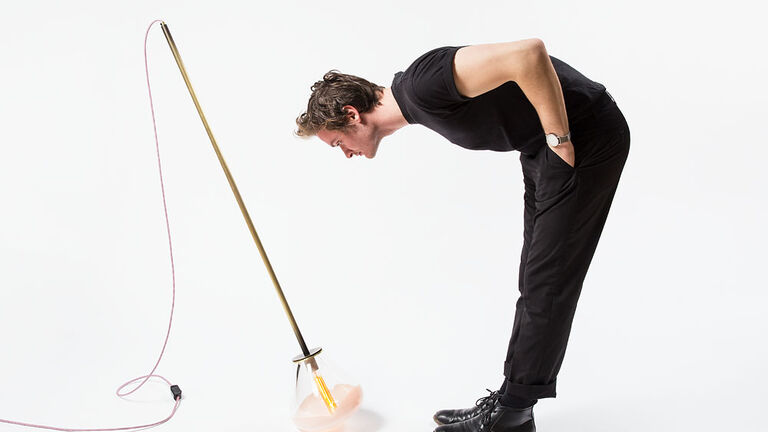 Milan Design Week Showcases the Next Generation of Designers
Salone del Mobile, Milan's annual furniture fair held during the city's Design Week, featured a 10th straight appearance from the School of the Art Institute of Chicago.
This year's exhibition, titled whatnot x West Supply, was in partnership with Chicago-based manufacturing company West Supply, and led by SAIC professors Helen Maria Nugent and Tim Parsons, both of whom teach in the Architecture, Interior Architecture, and Designed Objects department.  The collection consists of 15 products, ranging from glass desk accessories to a floor lamp that captures the gesture of shaping molten glass. 
As Core77 noted, design school exhibitions not only present a platform for students, they also inspire current and perspective students. In addition school exhibitions offer a taste of the next generation of design and designers.