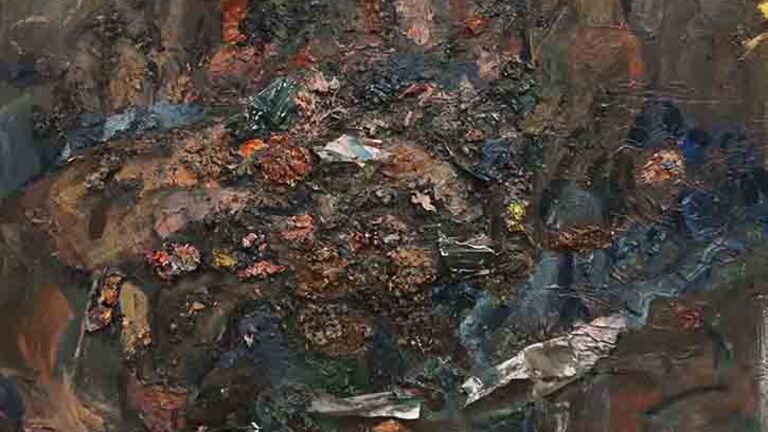 Herman Aguirre Named 2017 Leonore Annenberg Arts Fellow
The Leonore Annenberg Fellowship Fund for the Performing and Visual Arts has announced that School of the Art Institute of Chicago (SAIC) Master of Fine Arts (MFA) student Herman Aguirre (BFA 2014, MFA 2017) is one of eight early-career artists awarded grants from the fund. As an Annenberg Fellow, Aguirre receives $50,000 a year for two years to help him further his artistic practice and achieve professional success.
Aguirre who was born and raised in Chicago strives for social change through his paintings, which have depicted Mexican drug cartels. He is interested in the usage of paint, collage, and sculpture as ways of art making. Through his work Aguirre explores abstract and representational ideas to bring forth the immediacy of issues regarding war, trauma, and loss. 
The fellowship, which is in its 10th and final year was established for a 10-year run to support emerging artists in a variety of disciplines. It has distributed $6 million to 70 artists over the last decade.