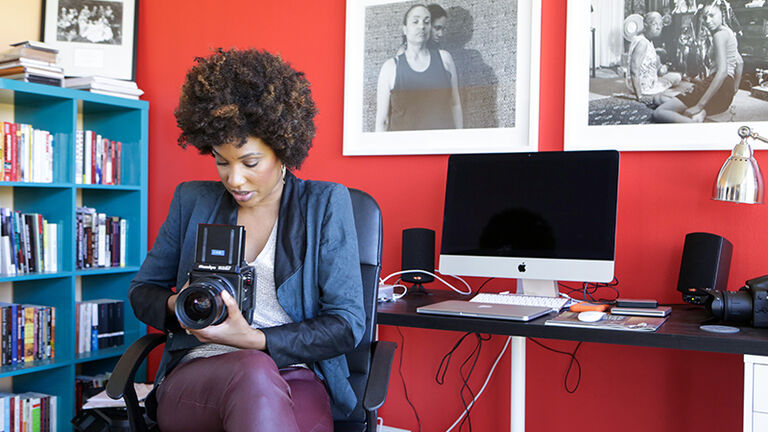 LaToya Ruby Frazier Honored by Ebony Magazine and Pratt Institute
In a special, print-only edition, Ebony named Associate Professor LaToya Ruby Frazier (Photography) one of the 100 most powerful women of all time. On newsstands now, the issue celebrates the contributions of Black women across a wide variety of disciplines. Existing alongside the likes of Michelle Obama and Beyoncé, Frazier is described as having an "all-seeing eye" and celebrated for her work addressing racism and economic erosion in small towns.
Frazier is also being awarded an honorary degree from the Pratt Institute for her work addressing social and environmental justice.