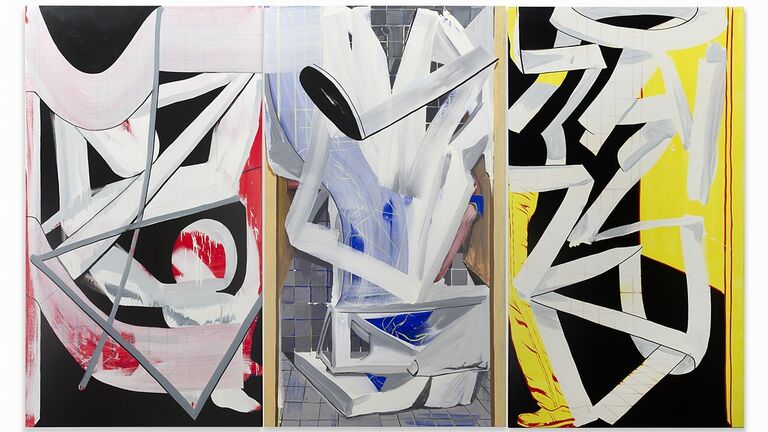 MCA Exhibition Features Multiple SAIC Artists
A group exhibition at the Museum of Contemporary Art Chicago, Eternal Youth features a number of artists from SAIC. In five sections, the exhibition surveys the chronology of the concept of youth in a broad range of 20th-century artists.
The "Fountain of Youth: Historical Antecedents" section includes the 1988 Pink Panther sculpture by Jeff Koons (SAIC 1975–76, HON 2008) as well as Ann Hamilton's (HON 2005) 1988/1993 video installation, (dissections…they said it was an experiment.video). Hamilton is SAIC's 2016–17 Bill and Stephanie Sick Distinguished Visiting Professor. 
Five digital prints from 2011 by SAIC Low-Residency MFA faculty member John Neff are featured in the "Desirous Youth" section alongside a 2014 oil painting titled The Boys are in the Bathroom by alum Andrew Holmquist (BFA 2008, MFA 2014). Holmquist is also represented in the "Marketing Youth" section of the exhibition with his large-scale painting from 2015 Swimming Meet.
The "Self Portraits" section exhibits alumni Rashid Johnson's (SAIC 2004–05) 2003 print, Self-Portrait With My Hair Parted Like Frederick Douglass.
Eternal Youth is open to the public from March 11 to July 23.