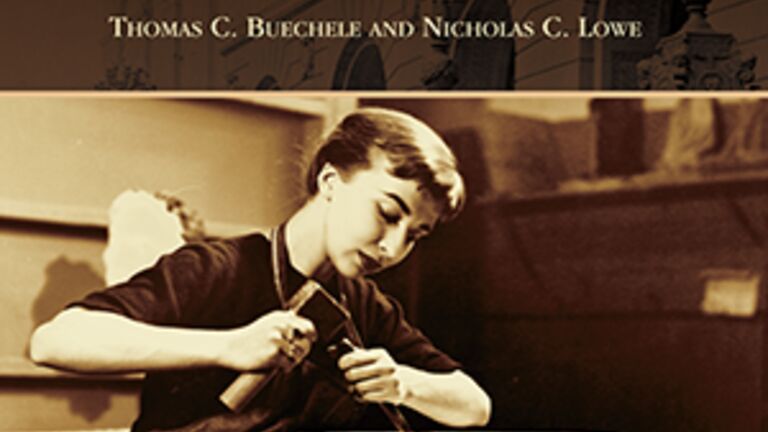 History of SAIC Published in the Campus History Series
The School of the Art Institute of Chicago, a comprehensive history of SAIC, was recently published as part of Arcadia Publishing's acclaimed Campus History series. From the School's founding in 1866 as the Chicago Academy of Design, to its 150th anniversary in 2016, the book documents the moments that sculpted the School into a global landmark of art and design.
Coauthored by SAIC Vice President of Campus Operations Thomas C. Buechele (BFA 1990, MFA 2017) and Associate Professor of Arts Administration and Policy and Contemporary Practices Nicholas C. Lowe, The School of the Art Institute of Chicago preserves the vibrant 150-year journey of SAIC. 
Rich storytelling accompanies hundreds of images, providing never-before-seen perspectives into SAIC's community throughout the years. Highlights include firsthand accounts of students who witnessed the destruction of the School during the Great Chicago Fire, and insight into the School's impact on the careers of iconic alumni like Georgia O'Keeffe (SAIC 1905–06, HON 1967) and Roger Brown (BFA 1968, MFA 1970). A book signing and talk with the authors will take place on April 18 in the LeRoy Neiman Center at 4:30 p.m. There will also be a book signing at noon on May 12 at Barnes and Noble on Jackson Boulevard.
Pick up the book at SAIC's LeRoy Neiman Center, 37 S. Wabash Avenue or online.