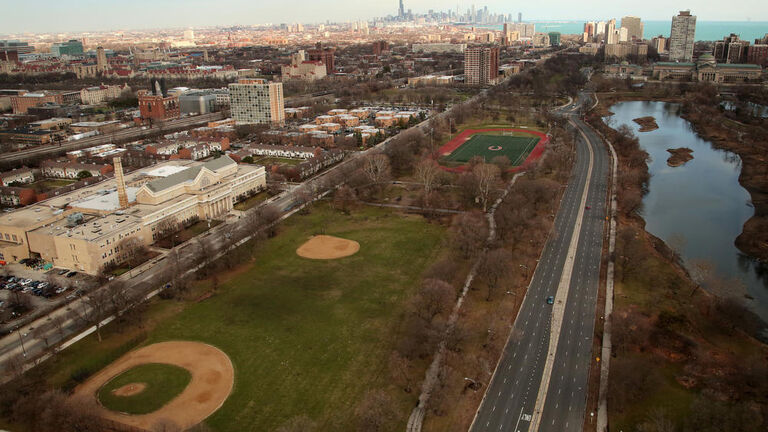 Andres Hernandez, Jennifer Park, and Norman Teague Among Obama Presidential Center Collaborators
Internationally-acclaimed SAIC faculty members and alumni round out the list of architects and designers assigned to Jackson Park's forthcoming Obama Presidential Center. Andres Hernandez (MA 2004, Art Education), who currently serves as resident artist for the Museum of Contemporary Art's SPACES program, will work with Norman Teague (MFA 2016, Architecture, Interior Architecture, and Designed Objects) and Jennifer Park (Architecture, Interior Architecture, and Designed Objects) as part of the Chicago-based network of creatives assigned to the project. According to a recent article in the Tribune, this coalition will work under the leadership of Ralph Applebaum Associates, the firm behind the brand new National Museum of African American History and Culture in Washington DC.
"The selections were based on the firms' and individuals' track records on civic projects and their collective mission to develop interactive, state-of-the art, and dynamic spaces that help visitors connect history to action," David Simas, chief executive of the Obama Foundation, told the Tribune. "We are confident this team will contribute to our building a presidential center that is more than just a library or museum, but that will be an innovative center that inspires communities and individuals to take on our biggest challenges."