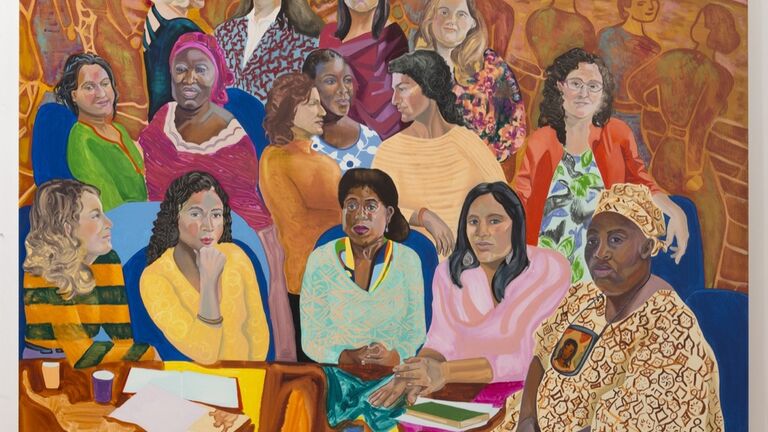 SAIC Artists Listed in "20 Artists for the Trump Era"
An article published by Artsy on the inauguration day of President Donald Trump features artists whose works may address living under his administration. Among those listed are SAIC alumni Aliza Nisenbaum (MFA 2005) and Dread Scott (BFA 1989), as well as Assistant Professor of Photography LaToya Ruby Frazier. Chicago artist Kerry James Marshall and Russian activist and punk rock trio Pussy Riot were also included in Artsy's "20 Artists for the Trump Era."
"Grappling with the 45th President and the questions his election raises requires this kind of fundamental reckoning with what the United States actually is and how it came to be this way," says Artsy about the importance of the arts as a means for activism and inspiration during this era.