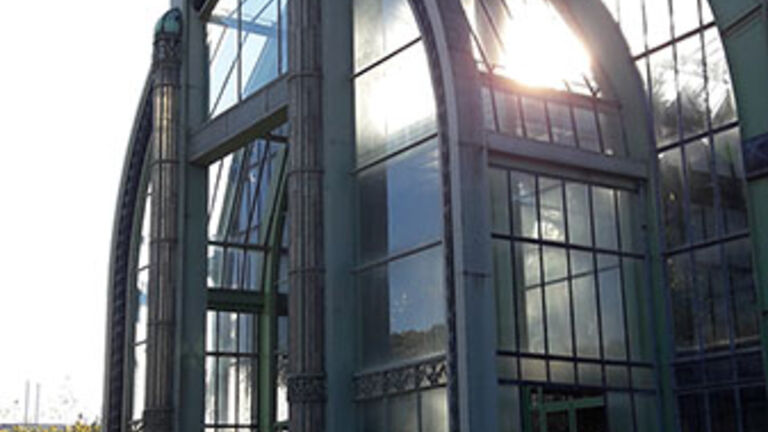 French National Museum of Natural History Announces Collaboration with SAIC Alum
The Muséum National d'Histoire Naturelle—or the French National Museum of Natural History in Paris—recently announced a forthcoming collaboration with SAIC alum Claudia Navas (BFA 1997).  Navas is a trilingual artist who graduated from college in Bogota, Colombia before matriculating to SAIC in the 1990s and studying in France. Her exhibition will center on the theme of orchids and will be presented in conjunction with France-Colombia 2017, the latest partnership in a decades-long project that connects France with over 50 countries in collaborative "Seasons" or "Cross-years," meant to establish dialogues between France and other cultures. In 2017, France will engage in a countrywide cultural exchange with Colombia.
The French National Museum of Natural History will host Navas' exhibition, which will feature Colombian orchids and the history of Alexander von Humboldt and Aimé Bonpland—Prussian and French explorers and botanists who surveyed Latin America from 1799 to 1804. The name Humboldt may sound familiar to Chicagoans: he is the namesake of Humboldt Park and its surrounding neighborhood.
The exhibition will debut in early 2018.