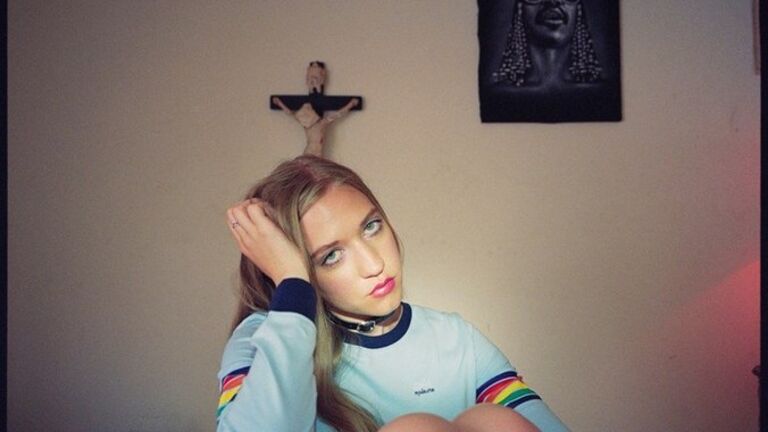 SAIC Student's New Clothing Line Featured in W
This October, W magazine profiled current SAIC student, Coco Gordon Moore (BFA 2016) in a piece titled "Coco Gordon Moore, Kim Gordon's Daughter, Is the Modern Embodiment of '90s Cool." Gordon Moore is the daughter of Sonic Youth band mates Kim Gordon and Thurston Moore. While her mother was playing bass in the 90s, she also created a clothing line called X-Girl. The label was a favorite of stars like Sofia Coppola and Chloë Sevigny.
A senior at SAIC, Gordon Moore's style is heavily inspired by photos of her mother and her friends. "I wanted to dress just like them," she told W. Now, at 22 years old, she is reviving the brand with the help of a label named MadeMe. Gordon Moore spoke with W about the new label as well as her ambitions to become a painter—also like her mother.