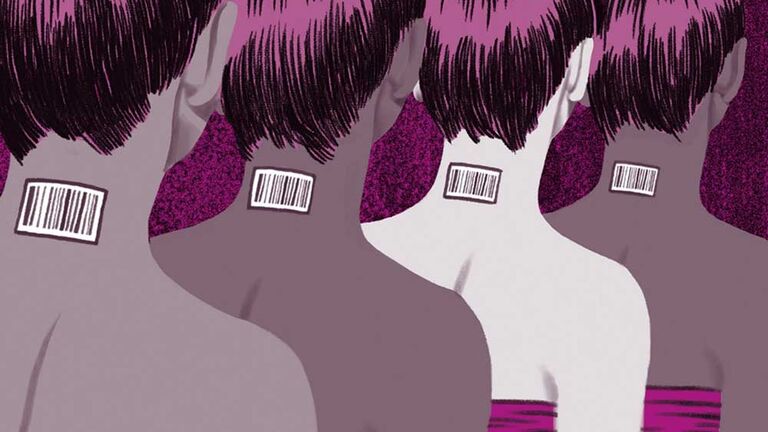 Anne Elizabeth Moore's Book Threadbare Looks at the Consequences of Fast Fashion
Bitch Magazine reviewed SAIC faculty member Anne Elizabeth Moore's graphic novel Threadbare: Clothes, Sex & Trafficking in an article about the consequences of the fashion industry.
"International policies created in the U.S. operate on the ground throughout the world, and then are repatriated and used to suppress women domestically," Moore explains in the final chapter. The investigation exposes the lucrative network of "fast fashion" and the true costs of shopping at stores whose profit margins are rooted in human trafficking, sex work, and poverty.
Of the book, author Jamie Lowe says, "Overall, Threadbare is a great introduction to a complex, multilayered topic. Moore's passion and intrepidness are evident in her writing and research. The illustrations, when accompanied with large enough lettering, help lighten and elucidate what could otherwise be extremely dense reading material. Every consumer should read this report."