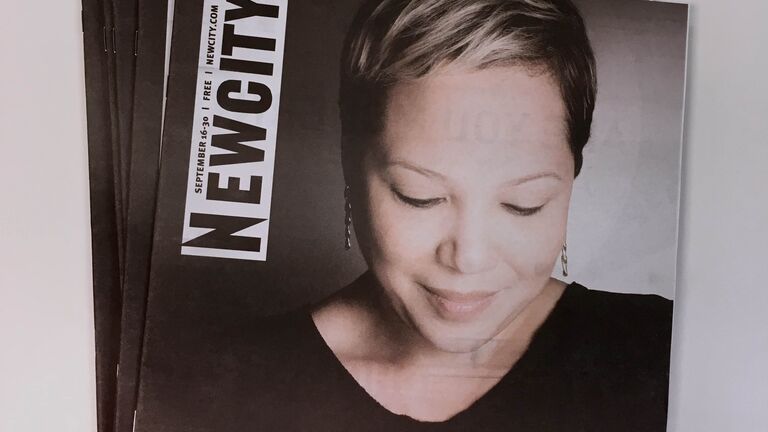 Newcity: Edra Soto's Really Good Year
Newcity's Elliot Reichert recently sat down for a conversation with faculty member and SAIC alum Edra Soto (MFA 2000) for the publication's annual Art 50 list. This year's list features artists who make Chicago more beautiful, and according to Reichert, "no artist better exemplifies that practice than Edra Soto, a longtime Chicagoan whose interdisciplinary, conceptual practice takes on tradition and cross-cultural pollination with playful, joyous forms and constant collaboration."
In the feature story, Soto discusses her upbringing in Puerto Rico, her practice, and her collaborations with artists, including SAIC faculty member Maria Gaspar (Contemporary Practices) and faculty member and alum Alberto Aguilar (BFA 1997).
About her profession, Soto said, "I decided to do art because art gave me a position in the world that no one could touch. I started making art because it was the only place where I could be myself."
Soto takes the 25th spot on the 2016 Art 50 list, joining other notable SAIC faculty and alumni including Associate Professor LaToya Ruby Frazier (Photography), Professor Nick Cave (Fashion Design), and Chris Ware (SAIC 1991–93).