Image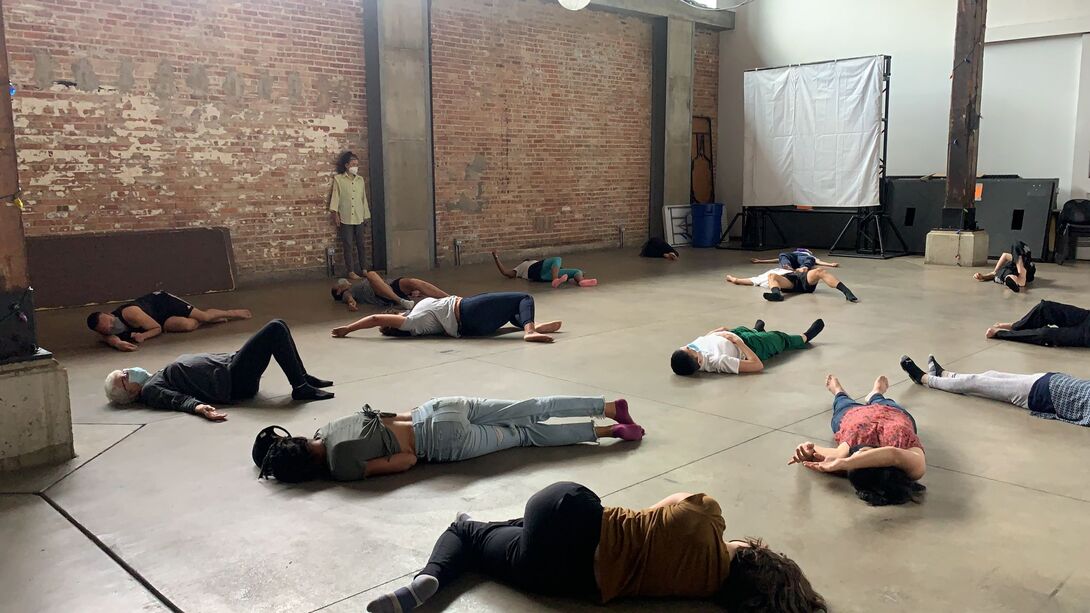 Body-Based Democracy with Eiko Otake
Prior to her August 7 performance, Eiko Otake — a movement-based, interdisciplinary artist and the creator of A Body in Fukushima — offered a one-time, invitation-only movement workshop at Hyde Park's Experimental Station. This was presented as a learning experience and gift to activists and artists who are dedicated to the cause of nuclear nonproliferation.
Grounded in Eiko's concept of a "body-based democracy," participants engaged in movement designed to explore their own connections to the nuclear topic and build kinesthetic empathy. The workshop was emphatically noncompetitive and appropriate to all levels of training and ability. Participants needed only a willingness to experiment in a space of collective learning. For many, seeing movement intimately and being seen moving was a transformative experience, bringing about a new appreciation of how (according to Eiko) "time is not even and space is not empty."
Image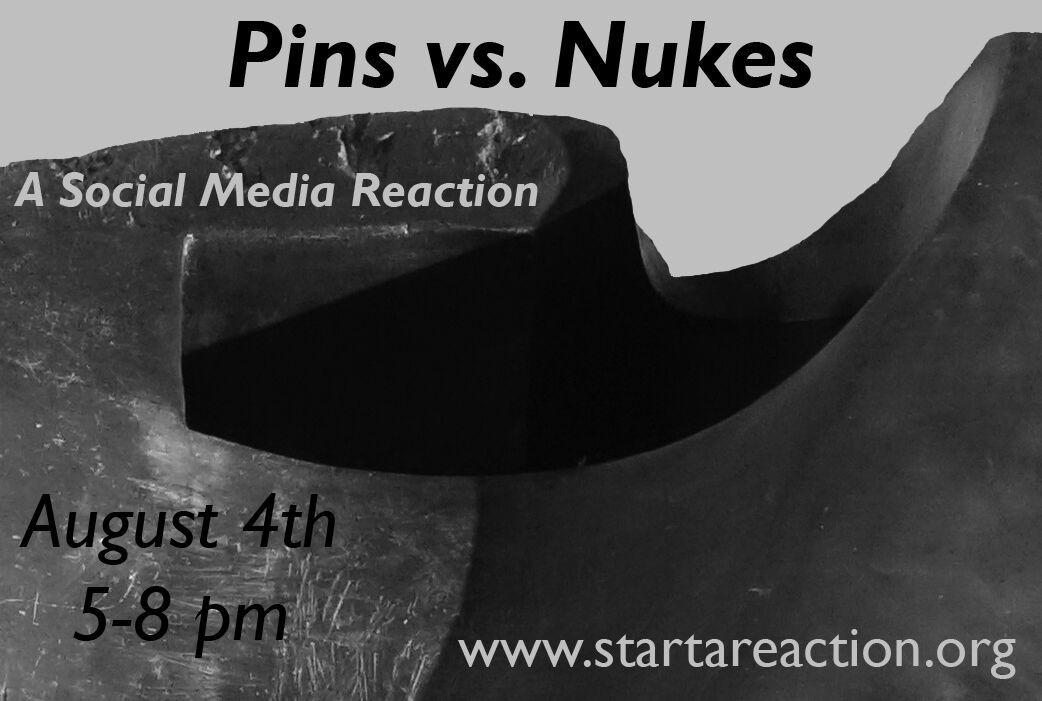 Pins vs. Nukes: A Social Media Reaction with Maysam Al-Ani
In order to foster a new generation of nonproliferation activism, conversations about the threat of nuclear arms will have to take place on social media, the intellectual and emotional meeting place of young people today. In this online workshop, Maysam Al-Ani invited participants to learn how to create their own Instagram filter as a form of activism to raise awareness of this and other global issues. In addition, they learned about the history of the world's first nuclear reactor and the dangers posed by nuclear weapons. Participants used this new skill and knowledge to speak about this and other social issues they care about in the future.
The Pins vs. Nukes workshop aimed to individualize and personalize the issue of the nuclear threat. To do this, the completed social media filter took advantage of Instagram's selfie camera/the phone's front camera and users of the filter were able to select a pin to appear above their heads, making a statement. The pins were curated from the anti-nukes art campaign Amnesia Atomica's image archive. Participants who successfully undertake this workshop received a certificate of completion by the School of the Art Institute of Chicago.