Mat Devine (BFA 1997) 
by Bridget Esangga
Image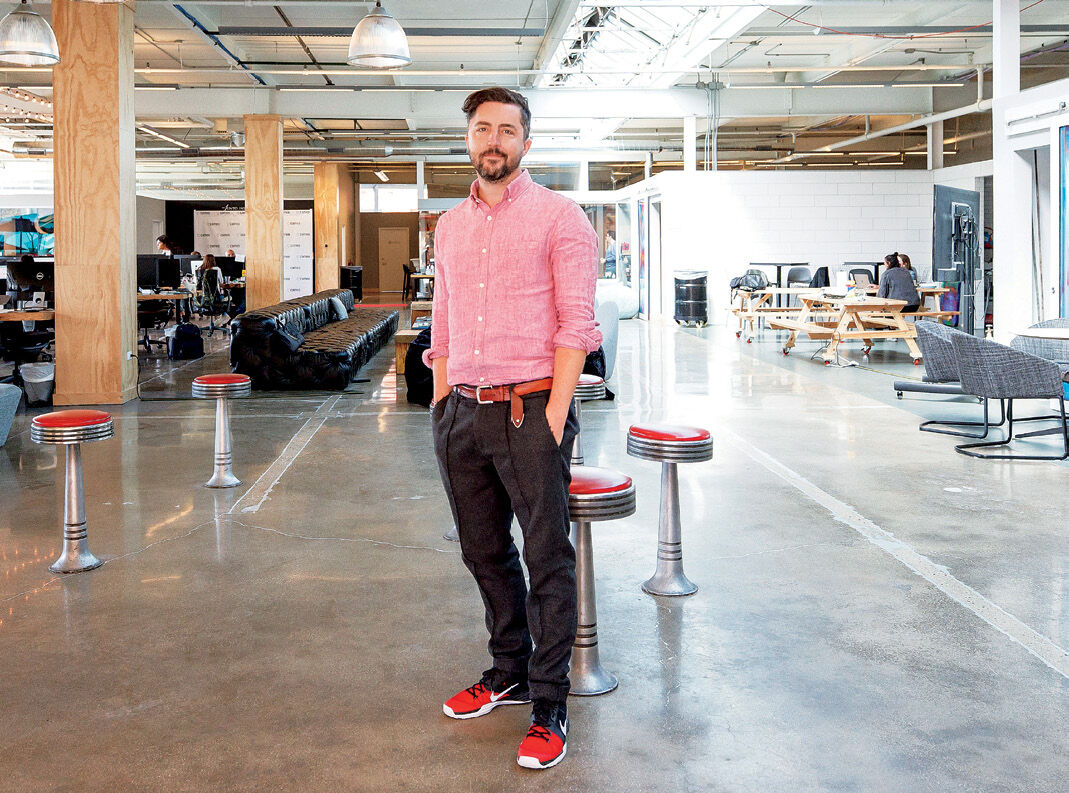 For a mid-career artist, Mat Devine (BFA 1997) has done some cool things. 
He started his band, Kill Hannah, in SAIC's residence halls as an undergraduate student. The band built a local following and was signed to Atlantic Records in 2003. They moved to Los Angeles and toured nonstop for seven years, covering the United States and Europe. "I always brought to bear things I learned at SAIC," he says. "I studied photography, so I shot our album covers. For our merchandise, I loved designing our logos; I loved branding us."
In 2010, Devine scored a role in the Broadway show Spider-Man Turn Off the Dark, with music written by Bono and The Edge of U2. He moved to the West Village in New York City and played the supervillain Grim Hunter for 140 shows. From there, he published books, wrote a popular music blog for fuse.tv, and returned to LA to record a solo album.
Today, Devine is head of music partnerships for the Chicago-based technology start-up Cameo, a platform that connects fans with celebrities through personal "shout outs." He noticed the strong connection among the company's founders to their alma mater and began looking for ways to give back to SAIC. He supported SAIC on Alumni Giving Day and says he wants to connect with and mentor alums.
When he heard of Cameo, he immediately knew he wanted to work there, so he reached out and created a role for himself. "That's a lesson for [SAIC] graduates. Instead of canvasing job boards, start from a place that really speaks to you and pursue that with a laser-focused energy. In my case, it paid off."