Suellen Rocca (BFA 1964, HON 2016)
by Bridget Esangga
Image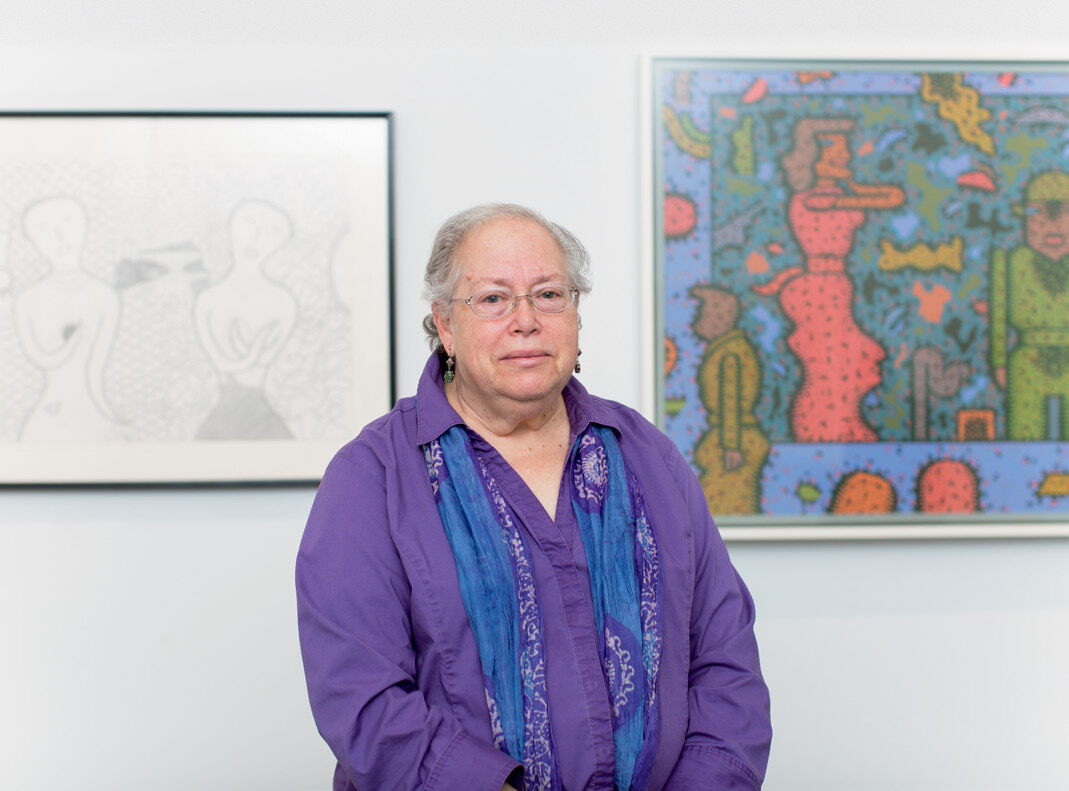 Sitting on a bench in the center of The Figure and the Chicago Imagists last fall, Suellen Rocca (BFA 1964, HON 2016) seemed right at home. Not only did she curate this exhibition at the Elmhurst Art Museum, she was one of the exhibiting artists and a founding member of the Hairy Who?, a group of SAIC alums whose work helped define the Chicago style of painting in the late '60s and influenced generations of artists who followed. With this exhibition and another dedicated to the Hairy Who? showing concurrently at the Art Institute of Chicago museum, Rocca was having a moment and loving it.
"It's been a wonderful gift, really, to have spent my life making art and being an artist," says Rocca. "And I think it's a gift to share that with other artists, and it's a gift to share it with the public because I think artists bring a different kind of awareness to the public and help people see things in different ways."
Rocca's career has been exceptional. From the time she was eight years old, she knew she was an artist, and was encouraged by a teacher to follow her passion. In addition to building a successful career as a painter and curator, Rocca always found ways to give back to the artistic community and others in need of expression and inspiration. She founded an organization called Art Excel to work with foster children through an Illinois Department of Children and Family Services program called Pathways to Development, which developed children's interest in the arts by holding classes in churches, park houses, and other accessible locations. Rocca personally taught classes to foster children in the psychiatric unit of the University of Illinois at Chicago Medical Center Hospital.
Her generous spirit extends back to SAIC as well, where she is a longtime contributor to the Fund for SAIC (formerly the Annual Fund), which supports student financial aid, academic innovation, and cutting-edge technology for students. Reflecting on why she gives to SAIC, she says, "It's very important for one generation to support the next generation. It's generations and generations giving to each other, being influenced by each other through making work. It's really your artistic family. And I feel that very much: this has been my artistic family."